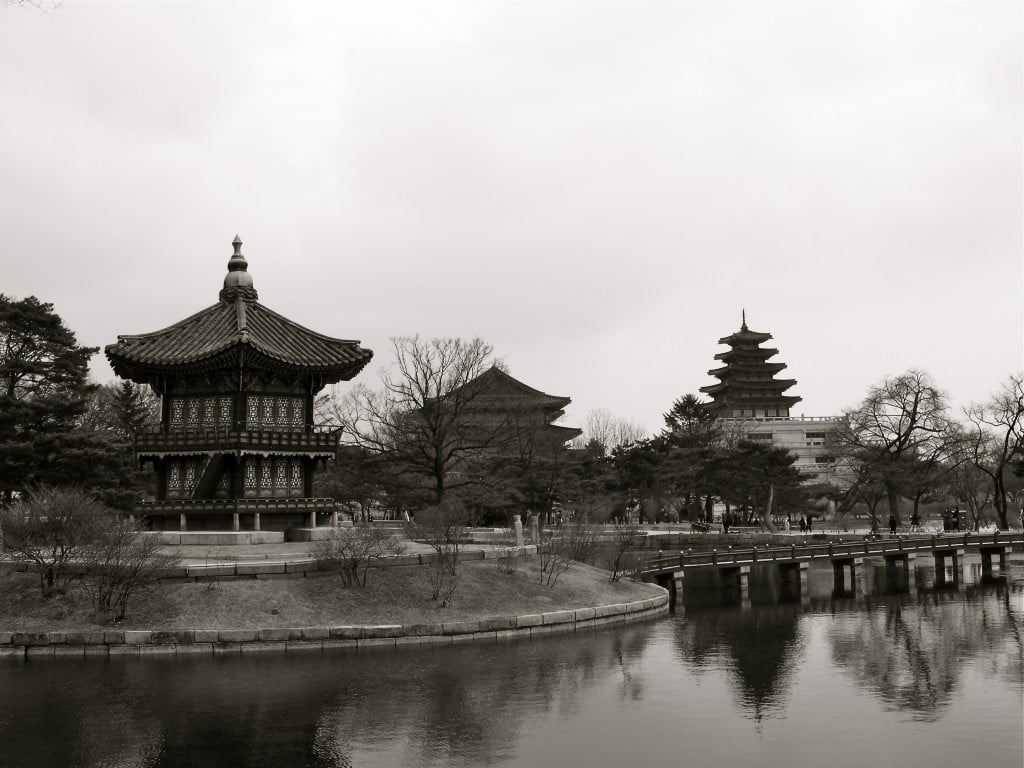 I went to Seoul for the first time this past Saturday. It was bitterly cold, but I enjoyed the city so much that I just had to return on Sunday. My first stop was Gyeongbokgung, of course. The Palace of Shining Happiness left me dreaming of centuries past and looking to the future; with apricot trees and cherry blossoms, these grounds can be nothing short of beautiful in the spring time – and that's just a few weeks away!
I spent close to three hours simply strolling the complex and admiring the architecture and intricate paintwork – and Gyeongbokgung is only one of five grand palaces! That's reason enough to keep me coming back.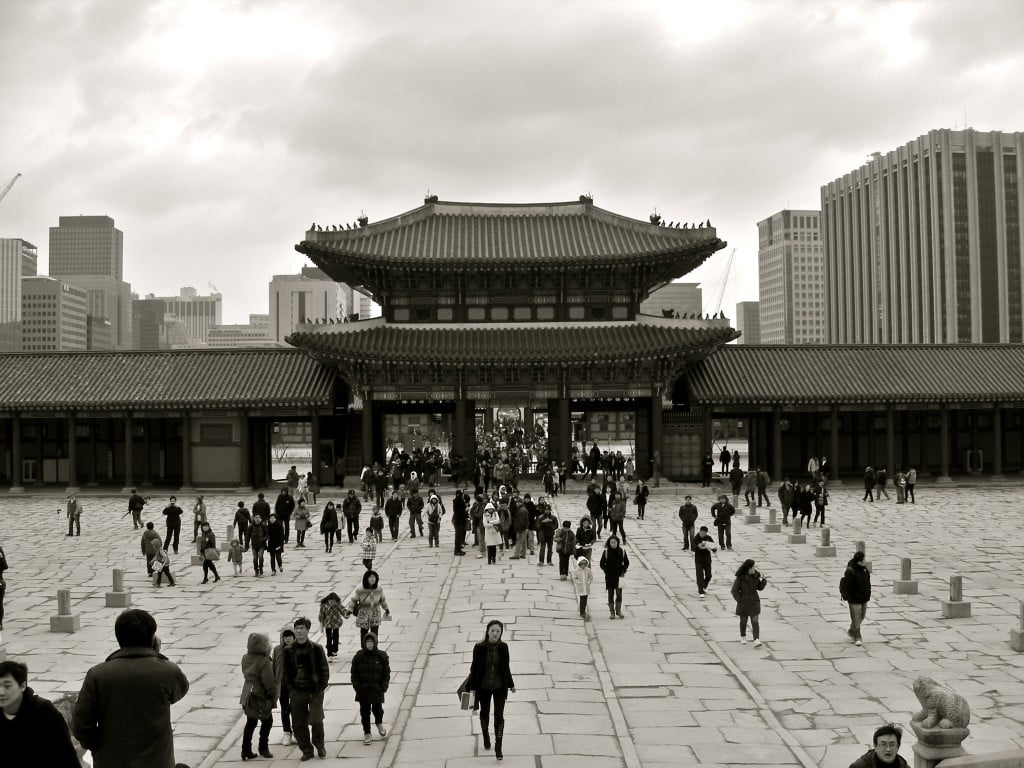 Seeing other foreigners in the city was also a welcomed treat. Yes, I'm here to embrace Korean culture and get to know the locals (and I assure you, I am), but it was also nice to bump into other English speakers who were just as disoriented and eager to explore Seoul as I was. Whether I stopped for a brief chat or simply smiled their way, it was good to exchange pleasantries.
And when I wasn't covering all the touristy spots, I was wandering down back alleys because they are just as fascinating.
So there you have it: my first weekend in Seoul. I will certainly be back for another visit soon.
Any recommendations for places I should check out in the city?