On that particularly hot Bolivian afternoon, I managed to sweet talk the driver into letting my friend Alyssa and me ride on top of the bus.  It's probably not the way parents hope their daughter is travelling around rural Bolivia, but if you had to choose between a stuffy cabin with screaming children and a prime seat with 360 degree views, the fresh breeze blowing in your face, and locals waving as you drive by, which would you choose?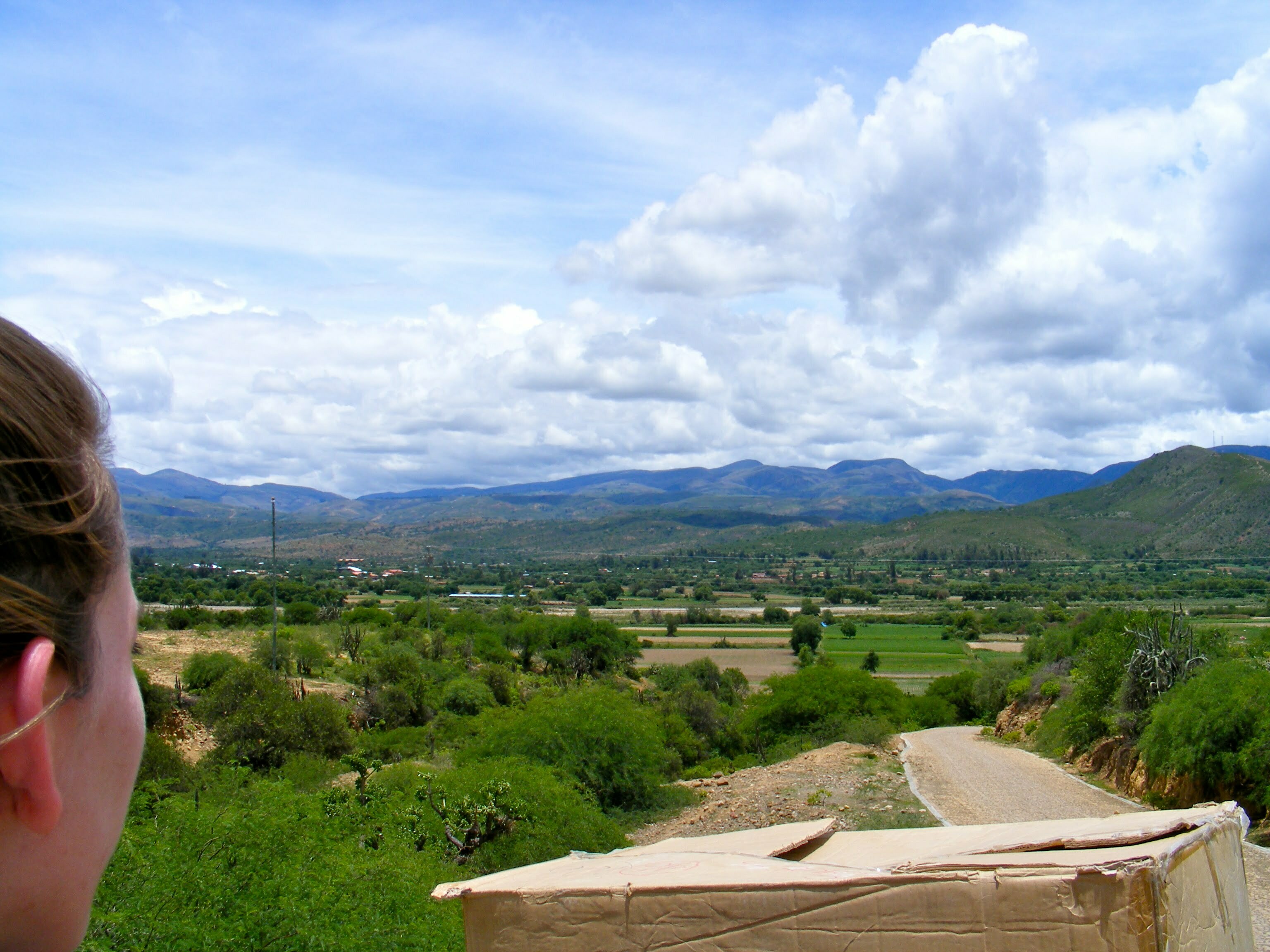 Despite it being a short journey, the driver was a bit apprehensive about letting the two of us ride on the roof, but eager eyes and a hopeful smile did the trick. We climbed the metal ladder which burned under the sun and found a spot amongst the boxes, spare tires, and packages the driver was transporting.
The winding dirt road took us past adobe homes, lush trees, hills of green, herds of goats, and sierras as far as the eye could see. It was a quiet journey because sometimes when you're faced with so much beauty, all that seems appropriate are the whispered sounds of the rustling leaves, the breeze, and the gravel crunching beneath the wheels.
By the time we got back into town, my hair was matted, my face pink with the early signs of a sunburn, and my body encrusted with layers of dirt, sweat, and sunscreen. And it was absolute satisfaction. Travelling through rural Bolivia atop a bus remains one of my favourite experiences to date (that, and sharing the back of a pick up truck with hitchhikers). Perhaps a seat atop an Indian train is not too far off in the horizon…
What has been your favourite journey?