I was wandering around Seoul a few weeks ago, purposely trying to lose myself by following my instincts down crooked alleys and curving streets. The smell of fresh dumplings and Korean barbecue hung in the air. At first it did not appear like the most exciting of places – stores were shutting down for the day, an ajumma was walking hunchbacked down the street, and a shoeless man lay on the sidewalk half covered by his blanket. But then groups of people gathered in small clusters piqued my curiosity. That's when I came across Jongmyo Park.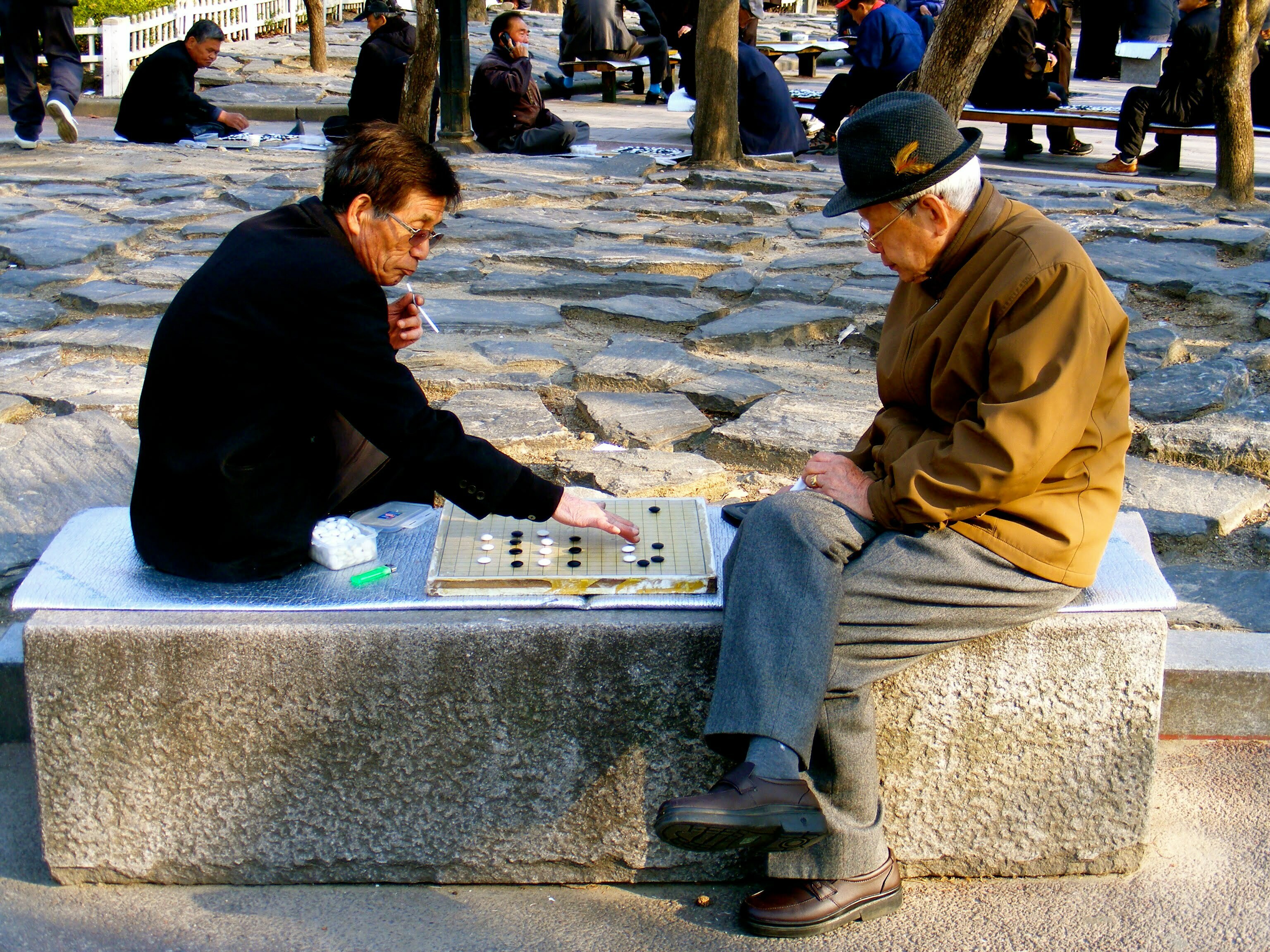 The game is called baduk and well over a hundred men were gathered to play it. For a few hours every weekend, men trade their wives' company for brotherhood and rounded black and white game pieces. White cardboard mats covered the ground for men to sit on where benches were not available, cigarette smoke swirled into the crisp spring air, and papercups and bottles of soju littered the sidewalk.
I hesitated to enter their turf; it seemed off limits to women, but the men were so entranced by their game that they hardly seemed to notice my presence. Camera in hand, I stood by and observed the intricacies of their game. Their enthusiasm for baduk put a smile on my face; my efforts to decipher the rules, however, proved fruitless.