The time difference between Toronto and Seoul is 13 hours. I can truthfully say that I live halfway around the world, but in spite of the 10,590 kilometers that separate my cute little studio apartment from my parent's home, I don't feel like I'm very far away. That may in part be due to my independent wandering streak as well as the new friends I've made here, but the whole process has certainly been made easier by all the communication available out there!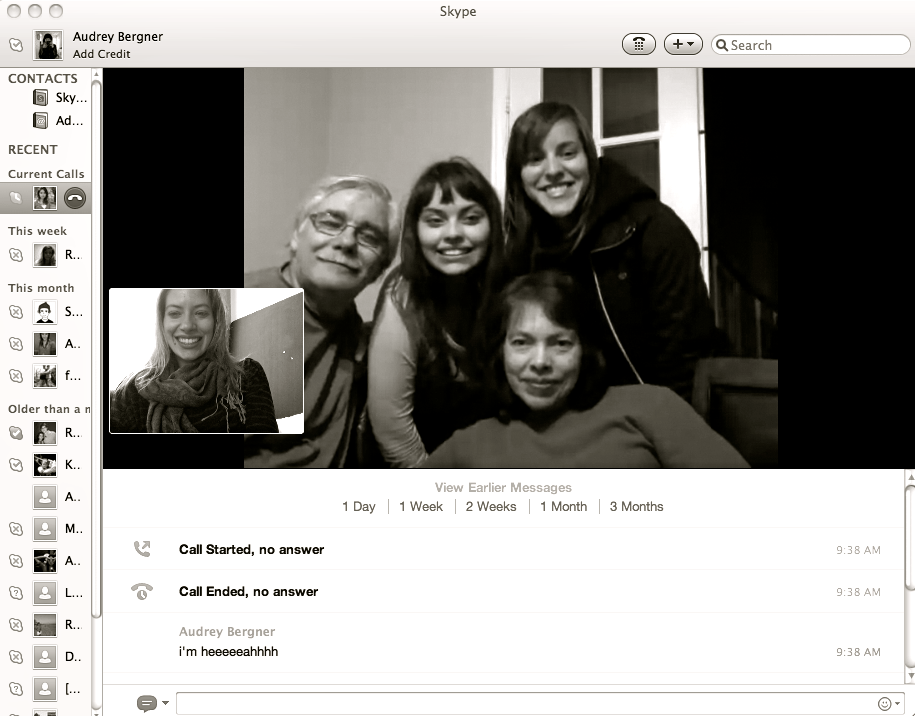 Skype
Nothing tops seeing your family (or dog!) on video when you're living halfway around the world. Skype dates are a weekly occurrence for me, and I love that my family gathers around the computer to listen to my tales of eating eel, getting scammed, and making new friends. Don't they all look great spending Sunday night in their pajamas?
Postcards
Postcards are nostalgic. Few things brighten up my day more than finding a postcard peeking out of my mailbox. They have the ability to transport me to whatever distant land or exotic capital my friends may be visiting. Leipzig, Paris, Melbourne, Stockholm – I got so many good ones this past year! And to return the favour, whenever I find myself trapezing across a new land, I like to plop myself in a quiet cafe with a great view and write to my friends and family about the city unfolding before me.
Phone Cards
Not only are phone cards great for phoning your loved ones, but they have also gotten me out of many a mess. You'd be surprised how many times I've arrived at a bus terminal or train station only to realize that my cell phone is dead, or even worse, it was left behind in the other city! Or the many occasions when I've waltzed out of arrivals at the airport only to discover that I don't have a single quarter on me to call the house. All true. I learned my lesson after a few such incidents and started keeping a phone card in my wallet instead.
Tweets and Wall Posts
I'll admit I spend far too much time on Facebook and Twitter, but what is great about these two means of communication is that you can message back and forth about your daily happenings no matter how silly they may be. With email I always feel like I need to write a structured message that has a point to it, but with Facebook and Twitter I can leave my sisters the randomest updates like "Sistah, I just drank a bottle of sweat!" and it's perfectly acceptable. (Not as nasty as it sounds. Pocari Sweat is a Japanese sports drink!)
Make them Visit
And when these methods are not enough, I try to lure my family (hi mom and dad!) to come visit me in whatever part of the globe I happen to be passing through. Those close to me can attest to my ability to google postcard shots of a destination and sell it as 'the next vacation spot'. Cough, cough – the Andaman Coast.
So there you have it. That's how I make the distance seem a little bit smaller.
How do you keep in touch with your loved ones?