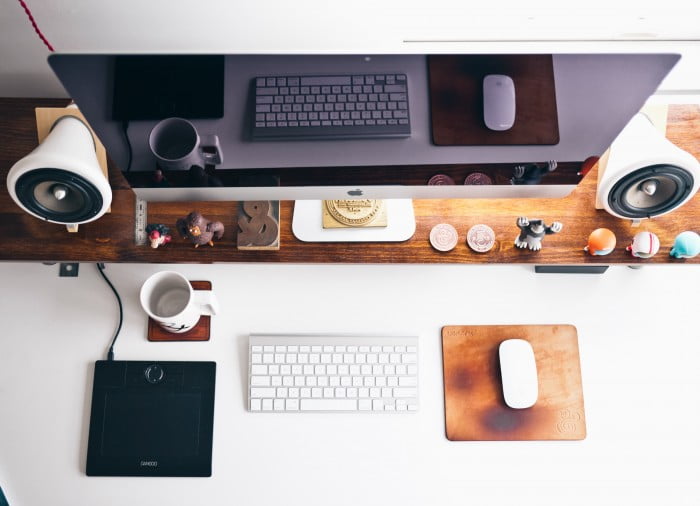 It was almost 3 years ago to the date that I set out to travel and work remotely for the first time in my life. It was a super exciting time, but I would be lying if I didn't say I was also a bit nervous about how things would turn out. Up until then I'd had a job since I was sixteen years old, so going at this whole 'self-employed-digital-nomad' thing was a bit unnerving. What if it didn't pan out?
Thankfully I had just completed a 1 year teaching contract in South Korea, so I had savings to fall back on, but I still had a whole bunch of questions whirling around in my head:
Would I be able to balance work and travel? Would my freelance writing gigs be enough to cover my travel costs in Southeast Asia? Would I be able to track down a reliable Wi-fi connection in order to meet my deadlines? Would I enjoy the destinations I was visiting or would I end up spending my days chained to a desk in some exotic location? And worse yet, would I start to resent blogging if it went from being a hobby to being my work?
I think part of the reason for my worries was that at the time I didn't know very many people who were travelling and working remotely. Sure, I was following other travel bloggers who had taken their work on the road, but I still hadn't met many of them in person, so I was often left wondering how everyone made it work. It seemed like a select few had stumbled upon the Fountain of Living Youth, and I wanted to know their secret!
That's why when I got an email from Wanderös just a few weeks ago, I was intrigued. I don't often write about start-ups on this blog, but when I do it's because I think they're onto something. Reading through the Wanderös website I found myself nodding along and wishing they had been around a few years back because this would have been a pretty cool experience for someone transitioning into remote work and travel.
In a nutshell, Wanderös offers creatives and professionals the opportunity to take their work on the road and explore dozens of countries across the globe with a group of like minded travellers. They take care of travel, lodgings, and other logistics (like access to co-working spaces and fun outings!) and you get to experience new destinations and work alongside other travellers looking to go location independent. And that doesn't just mean bloggers; this could include writers, designers, photographers, developers, programmers, language tutors, or any other job that can be done online.
One of the reasons I got excited when I first heard about the Wanderös concept is that I think there's a need for community amongst people who combine travel with location independent work. Has anyone else ever noticed how travel bloggers tend to flock to places like Chiang Mai, Playa del Carmen, or Ubud? The affordable lifestyle and great weather may be some of the top reasons, but I think another underlying element is the desire to surround yourself with like-minded people you can hang out with and bounce ideas off of. I also like that the Wanderös program is open to individuals working in all sorts of fields because sometimes you can get some of your best ideas from people working outside of your industry.
Wanderös currently offers 6-month journeys across Europe, South America, and Southeast Asia, and another think I like about their schedule is that you get to spend a full month in each of the cities you are visiting, meaning your travels don't feel rushed, you get to know each destination a little deeper, and of course, you have plenty of time to focus on your work. Their summer 2016 schedule is looking like this:
Europe: Barcelona, Prague, Budapest, Split, Belgrade, and Istanbul.
South America: Florianopolis, Buenos Aires, Santiago, Cartagena, Panama City, and somewhere in Costa Rica.
Southeast Asia: Phuket, Phnom Penh, Hanoi, Chiang Mai, Kuala Lumpur, and Bali.
If you've been thinking of taking the leap into location independent work, this might be something worth considering (you can have a look through their FAQ's here). Their going rate is $2,100 USD/month which I think is great value for Europe and South America (that's close to what I've spent on my monthly travels on both those regions, though I think Southeast Asia could be done for cheaper!) This includes: all travel between destinations, individual rooms, in-country hosts, 24/7 workspace with Wi-Fi, group communication app, local sim cards, and entertainment (think museum outings, beach parties, live music, jungle treks, snorkelling, and more).
So will I be joining them? If this had been around a few years back, I would have! At this point in my journey I have the next year of travel booked in advance, starting with this current loop around South America. However, I'll be keeping my eye on Wanderös and wishing them every bit of success because I really think there is a need for this type of community.
What do you think of the Wanderös concept?