One of the perks of living in Asia is that you find misspelled signs and nonsensical packaging labels to entertain you for hours on end. I've been snapping photos of these since my first week in Korea, so it's about time I start sharing some of these humorous gems with you.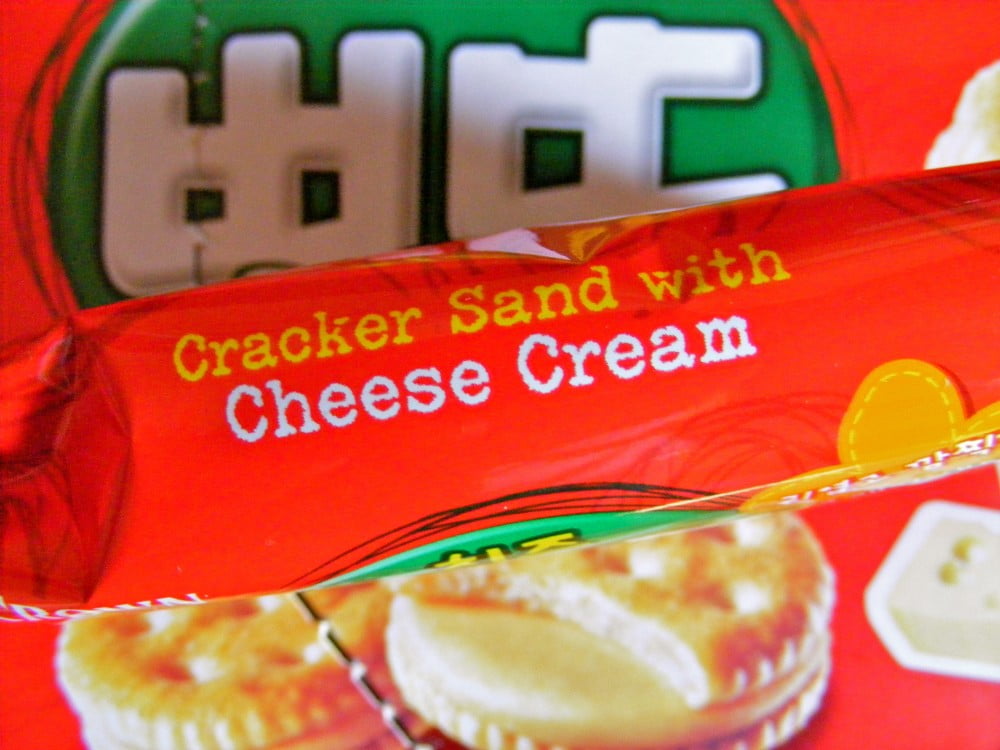 The perfect snack for a beach picnic?
I picked up these 'sandy' crackers my first day in Korea. Still feeling a bit overwhelmed by all the strange dining options and not knowing a thing about Korean cuisine, I raided a local convenience store for familiar food. My apprehension to Korean food wouldn't last very long; a week later I was eating grilled eel.
Do you have a funny 'engrish' photo you'd like to share? If so, you can drop me a line here.
Want more EngRish?