There's A Place In… is a new series where I'll be asking fellow travellers to share a place that has stood out from their travels. This week's post comes from Liz of L'appel du Vide who shares one of her favourite places in Jordan.
Where did you go?

The Siq Trail in Wadi Mujib in Jordan. The Siq Trail is a water walk through a canyon, through a river, and up small waterfalls to a large waterfall at the end.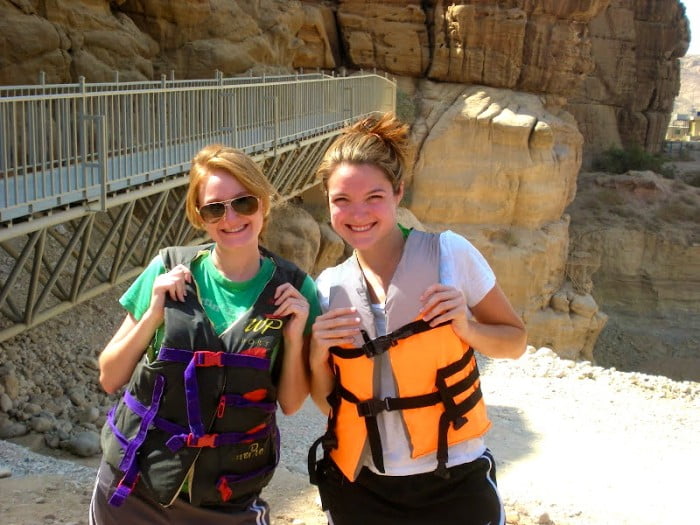 How did you learn about this place?

We flew in to Madaba, a city near Amman and I happened to read a short blip about it in our guide book. After talking to our hotel the night before we were able to figure out where it was and how to get there. My friend and I and another guy from our hotel hired a driver to take us by on our way to Petra.
We had originally planned to spend our first day in Jordan driving down the King's Highway from Madaba towards Petra. We had been told that the historic road offered interesting scenery and many stopping points of interest. However, the heat we had endured the day before in Madaba was enough to convince us to throw away our entire "King's Highway Plan" in favor of this new water centric plan.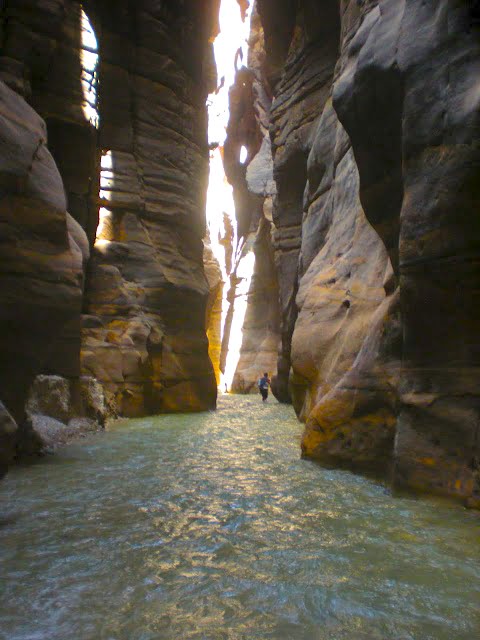 What makes Wadi Mujib stand out from anywhere else you've been?
Our experience in Wadi Mujib was amazing. The canyon was beautiful and the water was nice and cool. We had so much fun wading through the stream, climbing up the water falls, jumping off high rocks and splashing around under the large waterfall at the end.
Because it's not such a well known place, there were only a few other people there so we felt like we had the place to ourselves.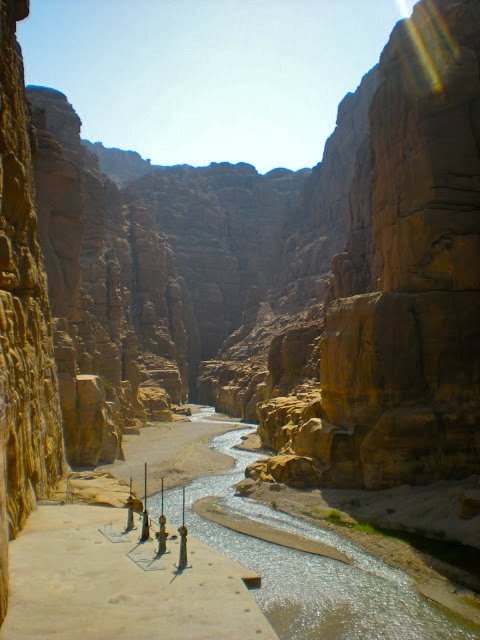 How can we get there?

The Wadi Mujib Siq Trail is halfway between Amman and Petra. To get there we hired a driver who was able to take us on the way to Petra. He was actually so excited about the trip that he pulled over to buy some swim trunks so that he could do the water walk with us.