Earlier this year I heard about a pretty cool company that designed a clothing article that can be worn 30 different ways. As a girl who travels and often overpacks, I was intrigued by the idea. One outfit, thirty ways? This could potentially make my suitcase a whole lot lighter!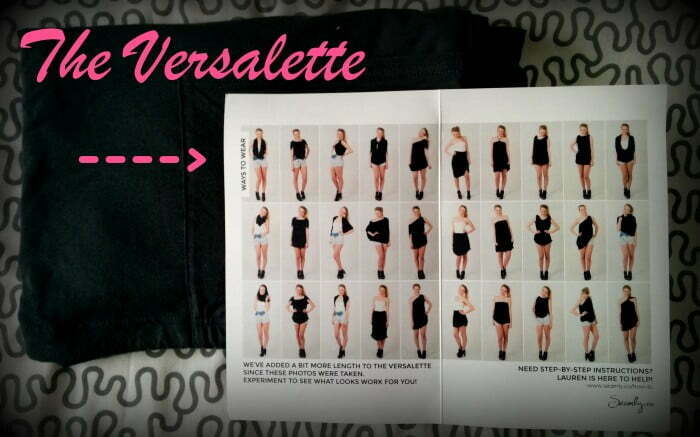 To give you a bit of background information, Seamly.co is an American company based out of Denver, Colorado. Their mission is to create apparel in a sustainable way, meaning their pieces aren't manufactured in overseas sweatshops, rather at home. I really liked the team's vision and the creativity behind their designs, so I decided to test out a Versalette during a recent trip to Finland. I was only planning on taking a small Hey's carry-on for this 9 day trip, so I was a little bit pressed for space – Versalette to the rescue!
Because I wanted to wear the Versalette a lot without looking like I was wearing the exact same outfit day after day, I threw in a few different belts, cardigans, and accessories into my luggage. Over the course of my trip I actually ended up wearing the Versalette a lot more than I initially thought I would. It acted as a sleeveless dress, a capped sleeve dress, a long skirt, and even a poncho.
The Verdict? This piece is going to be coming on a lot more trips with me. I loved the versatility of the outfit, and because it comes in neutral colours (I got charcoal), it was really easy to mix and match, as well as transition from day to night.
Once I came home, I also recruited my two sisters into trying the Versalette out for me. Because the piece is "one size fits most", I wanted their input. The three of us range in height and size, and while not all 30 looks were flattering on us, we managed to find plenty we liked.
Honestly, I think the best thing you can do with your Versalette is play around with it and see what works for you and what doesn't, and who knows, you might even find some new ways to wear it.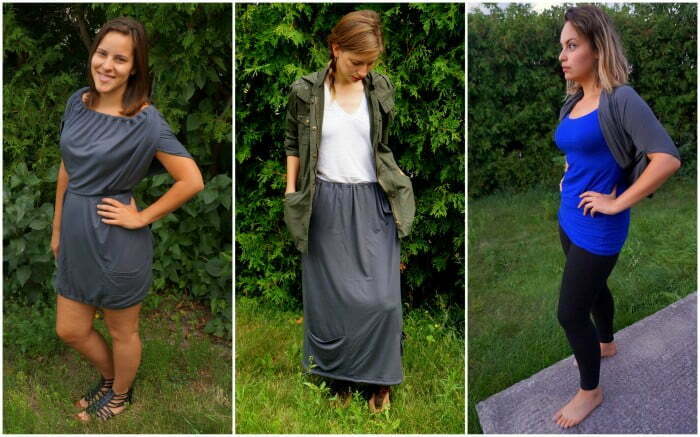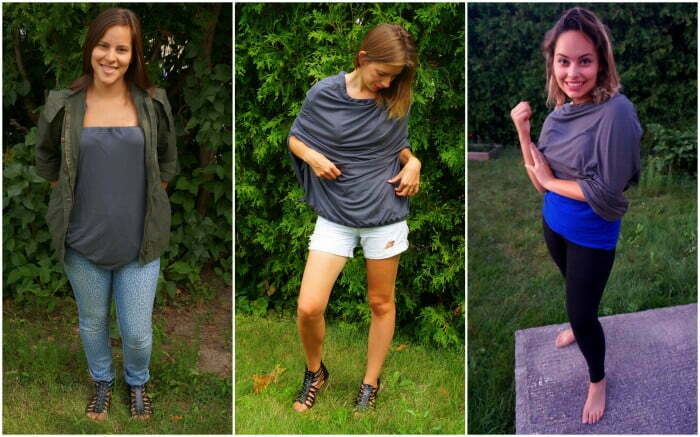 And in case you're wondering how exactly you get one piece of clothing to turn into 30 different outfits, I've included a video created by the Seamly.co team which shows you how it's all done.
And now, time for the giveaway! To enter, be sure to fill out the form below, and leave me a comment on this post letting me know where in the world you would travel with your Versalette. For the sake of keeping shipping costs reasonable, this giveaway is only open to readers in Canada & the United States. (I know, I know! There will be other giveaways for everyone else later this year, I promise!)
P.S. The blog will be a bit quiet this week as I go off on my Cuban honeymoon, but I will be back at the end of the month! Don't worry if your comment doesn't show up right away, I'll approve any pending comments as soon as I return. 🙂