Let's start October off with a giveaway!
This one is a goodie because it's all about cherishing your memories. I used to be really good about developing my photos after a trip and arranging them in photo albums, but over the years (read: ever since I started blogging), I kind of let that slide. I always think, "yeah, I'll get to it," but somehow it seems less urgent when I have all my photos backed up on SmugMug or posted here on the site.
With the wedding photos, however, I was a bit more excited about getting them in print. I may travel a lot, but a girl doesn't get married every day! I did share some of the wedding photos here on the blog, but I also wanted to have them in an album to look back on every once in a while, so when the lovely people at MILK Books asked to host a giveaway, I was like, chyeaaah!
My parcel just arrived in the mail last week, and here's a little sneak peek at how the photo book turned out: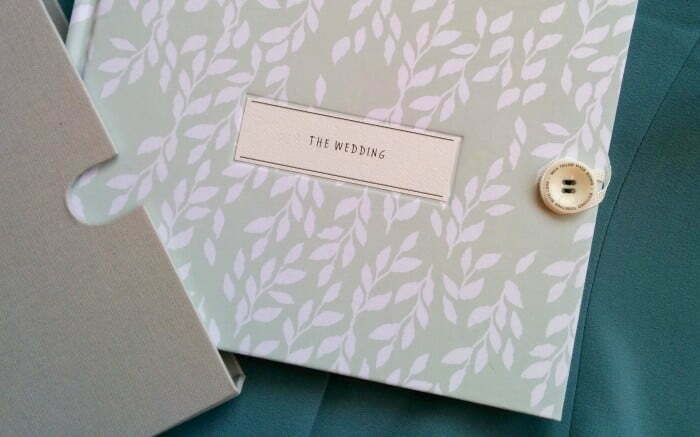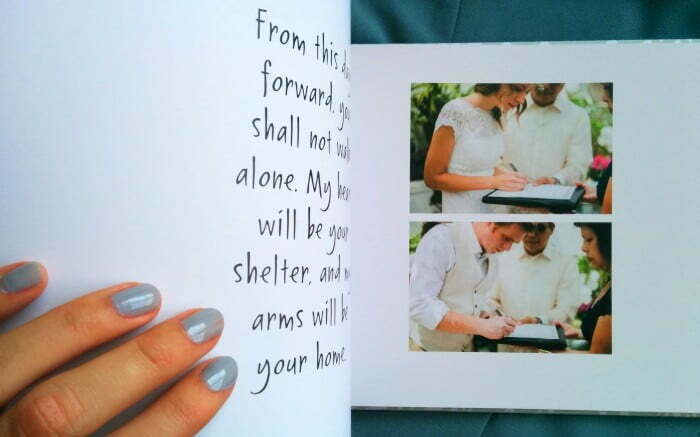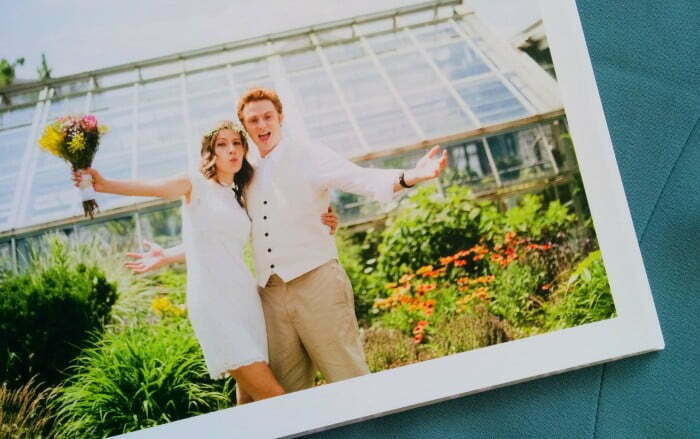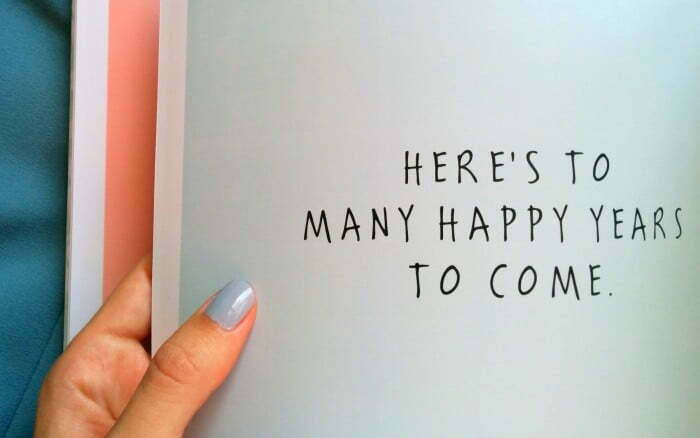 I was really happy with the results! What I liked about MILK Books is that they had a lot of tools to get creative with: colour palettes, fonts ranging from traditional to contemporary, a wide collection of quotes to match the album theme, a variety of possible photo arrangements, and beautiful linen fabrics for the book cover. I ended up spending a full day working on the book just because there were so many options to play around with!
Another thing I liked about MILK Books is that you can collaborate on a project. Say you're designing a photo book of memories for a friend who is moving away, or perhaps you're making a photo album for your grandparents' 50th wedding anniversary, well, the MILK Books website allows you to invite your friends and family to work alongside you on the same project. You can all upload whatever photos you may have on your end, and then you can collaborate in arranging the images and bringing the project to life.
FYI – If you use this link you can get an additional photo book for free when you place your first order. Not a bad deal if you ask me, but now on to the giveaway!
How to enter the giveaway:
The prize is a credit for $100 USD that you can use at MilkBooks.com. This way you'll be able to browse through the catalogue and choose something that's just right for you. I loved the Bespoke Book with custom linen covers, but they have so many different things to choose from – photo albums, canvas prints, boxed cards – that you can really get creative with what you do with your photos.
To enter simply leave me a comment in this post telling me which photos you still need to develop and fill out the Rafflecopter box below.
 Best of luck to everyone!