If you follow me on social media you'll probably have noticed that over the past couple of months I've been working as a brand ambassador for a travel company whose products I truly adore. Airportag is the store for anyone who loves travel and wants to add some travel-themed elements to both their wardrobe or their home, so if you're a bit of a globe-trotter yourself, this store (and this giveaway!) will be right up your alley.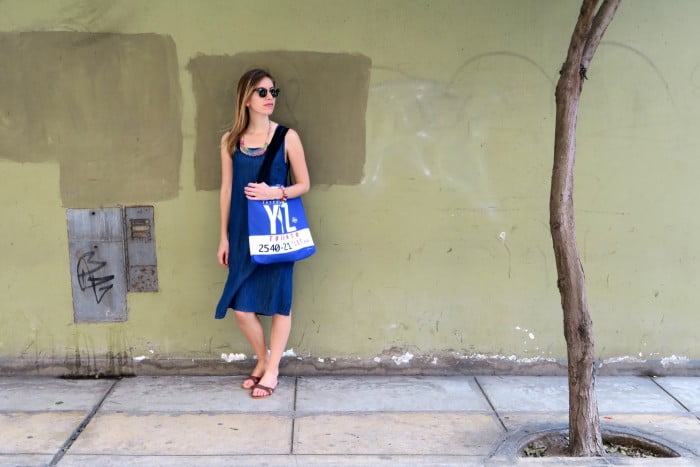 To tell you a bit about Airportag, they are best known for their airport code products which include throw pillows, posters, t-shirts and tote bags that let you represent your home city or favourite city wherever you go.
They also have a fun collection of travel-themed products that aren't necessarily destination specific, which include shower curtains that look like airplane lavatories and departure boards, phone cases with inspirational travel quotes, and pouch bags that look just like passports.
However, my favourite product of theirs is their boarding pass pillow where they print your name, destination, flight number, and other details onto a pillow, so that you're really sleeping on your very own boarding pass. How creative is that?
A photo posted by Airportag (@airport_tag) on
A photo posted by Airportag (@airport_tag) on
A photo posted by Airportag (@airport_tag) on
I recently received some of their products in the mail – a YYZ tote bag (Toronto, represent!) and a cute hot pink pouch that I'm using as a makeup bag that reads 'HER THINGS' – and I was really impressed with the quality of both.
These two products are made with poplin and they feel pretty heavy duty despite their cute appearance, so I feel confident that they're going to last me a long time…which brings us to the giveaway! I've teamed up with Airportag to run a giveaway where you can win an assortment of products worth a total of $200 USD! That's a whole lot of gear from their store.
I'm leaving the product selection entirely up to you, the winner, so you'll be able to get exactly what you like, and hopefully you'll enjoy their products just as much as I do.
How to enter the Airportag Giveaway:
This contest is open to participants worldwide and entering is easy! Just follow the directions in the raffle box below.
Airportag + That Backpacker = Giveaway
Best of luck!