It may be only January, but I'm a planner and that means I'm already plotting my travels for the months ahead. 2015 is already turning out to be a very busy year in terms of travels and I couldn't be any more excited. Here's a little sneak peek at where I'll be heading: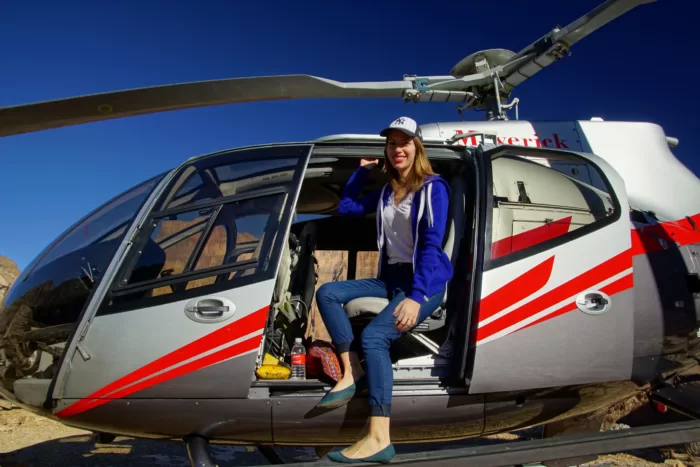 Las Vegas
This past weekend Sam and I travelled to Las Vegas (yes, cue Elvis' Viva Las Vegas – I've been humming it for weeks). I recently started writing for Expedia Canada and this was a fun get-together to meet up with the rest of the team. I was only there for 3 days, but it was an action packed weekend that included flying out to the Grand Canyon by helicopter, test driving luxury cars, hiking through Red Rock Canyon, going in search of the best steak and sushi restaurants, and checking out the Las Vegas nightlife. There will be lots of Vegas content coming your way in the next few weeks!
Quebec City
Then next month, it's off to Quebec City for some winter fun. Sam and I both visited Quebec this past summer and we loved the city so much that we knew we wanted to come again for another visit. What better reason that the Carnaval de Québec? There's going to be tobogganing, dog sledding, and perhaps even a visit to the Ice Hotel. I'm going to have to bundle up for this one!
Peru
From there we'll be hopping down to Peru for part of March and April. Because I'm doing a B.Ed. program with a focus on international education, I've been strongly encouraged to complete an overseas practicum, and well, I don't need any more convincing than that! I chose a bilingual school in Lima and I'll be working there for 3 weeks. The rest of my time will be spent visiting family, celebrating my Grandma's birthday, and hanging out with my parents because they also agreed to come down for a visit! I'm so excited for this one!!! (Also, if you have any tips for short weekend trips from Lima, let me know about those in the comments section.)
South Africa
And that brings us to May, which will be huge! Not only will I officially be done my degree, but as a little graduation gift, Sam and I will be heading off to South Africa for three weeks! AAAAAAHHHH! I don't think I could be more excited. We found these insane deals on Christmas morning and we just booked them within minutes. (Etihad seriously messed up the fares but they've agreed to honour those rates. PTL!) My Lonely Planet guide arrived in the mail last week, and I'm already plotting up a storm. Again, if you've been to South Africa, I'd love to hear your suggestions in the comments below. We want to do this trip overland from Johannesburg to Cape Town, so tell me about anything and everything in between.
Europe by train
And our next stop will be Europe. We don't really have a much of an itinerary at the moment, but we do know we want to travel by train. I have a feeling we'll be starting out with Western Europe since Sam hasn't travelled much in that area, and then we'll slowly work our way east and and perhaps down to the Balkans. Once we get to Europe our travel plans are a bit of an open book.
A little more of this, a little less of that…
Ahh, new years resolutions. I'm not really one to set goals in January alone but here are a few of the things I want to keep work on:
Say 'yes' to all that cool stuff I don't think I can do – I like being in my comfort zone, so this is probably going to be one of those life-long goals. Last year that meant holding a python around my neck, climbing an active volcano in the middle of a night with nothing but a flashlight, and pushing through my strong dislike of flying by taking 4 consecutive flights to get to Australia. It doesn't sound huge, but it would have been easy to say "nah, I don't want to do that". I don't want to be that girl.
More YouTube videos – Sam and I really enjoy making YouTube videos and it's been fun sharing our travels with viewers who are still in the early planning stages of their trip. It's so cool getting emails from people who found our Southeast Asia videos a year ago and are now embarking on their own backpacking trip, or hearing from people who tracked down our favourite restaurant because they saw us salivating over yet another meal. We've built a cool little community on YouTube and I want to keep creating on there because video is fun! (Pssst, if you're on YouTube, you can find us here!)
Try to enjoy student life – The first semester of university was a tough one; part of it was the workload, but there was also the matter that we didn't make a whole lot of time for fun! This semester I want to strike more of a balance between work and play. We've got a few weekend trips up our sleeve (as mentioned above), and Sam also got us tickets to a few hockey games and concerts. This should make winter and school more bearable! Plus, did I mention? Only 3 more months of this!
Spend less time online – Or rather, be more efficient with my time online. No one likes to spend the whole day stuck behind the computer, not even bloggers. Social media is probably one of my biggest distractions, so I have to stop myself from opening new tabs when I'm writing.
More travels with family – Over the past 2 years Sam and I have gotten to travel with both of our parents and it's a tradition I want to continue. In 2013, Sam's mom visited us in Istanbul and then my parents joined us for a tour of Israel. In 2014, Sam's parents joined us for 2 months of backpacking in Southeast Asia, and then my parents joined us in Cuba. And in 2015, I know my parents are coming down to Peru, and that we'll also be meeting up with Sam's family (and new cat!) in Fredericton. Travel is such an important part of my life and I love being able to share it with those closest to me. 🙂
And that's a little sneak peek at early 2015!
What are you hoping to do this year?
Images from Flickr Creative Commons: William Beem, Igor, Alma Apatrida, Miquitos.