Happy holidays everyone! I hope it's been a wonderful time filled with love, laughs and delicious food.
I took a bit of a hiatus on the blog this past month and a half, in part because my travels were winding down and I really wanted to enjoy the destinations I was visiting as opposed to being stuck in front of my computer, and then once I got home I wanted to enjoy quality time with family and the pup, so things have been a little quiet, but not for too much longer!
For my last blog post of the year, I thought it would be nice to take a walk down memory lane – mostly so that I can look back and remember what 2017 was all about, because sometimes it feels like the years just blend together.
This past year was my most intense travel year to date; I visited a total of 21 countries across North America, Europe, Central Asia, Southeast Asia and Africa – some old, some new, and a few that I wasn't even expecting. So let's roll back the tape!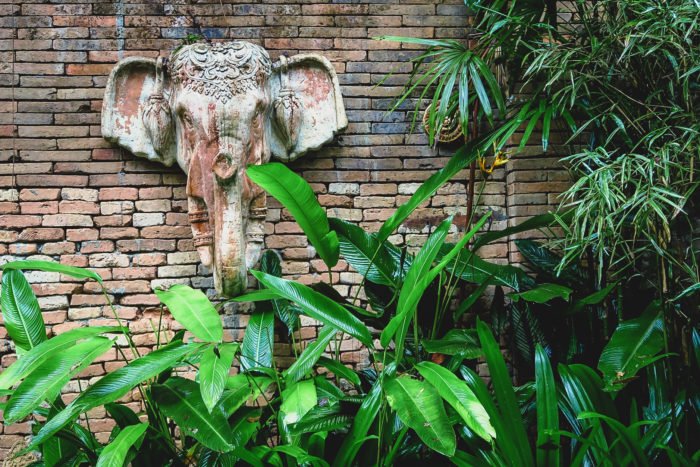 Thailand
Sam and I kicked off the year in Thailand. We had just wrapped up a busy 2016, so we went back to Chiang Mai for a bit of a blast from the past. This was one of our favourite destinations in Southeast Asia on our first backpacking trip together, so we went up there for a month of relaxation, pad thai, and all the mango sticky rice.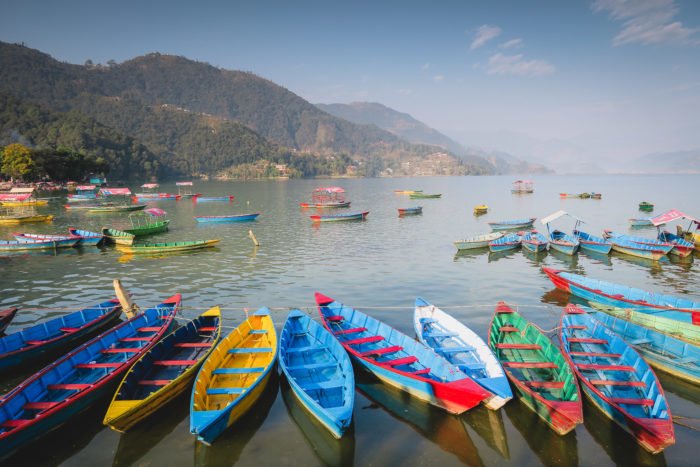 Nepal
Our next stop was Nepal. This is a country that I had been wanting to visit for years and since we had a couple of weeks to spare between our time in Thailand and the start of our trip to India, a quick stopover in Nepal seemed like the perfect detour. We spent two weeks splitting our time between the chaotic streets of Kathmandu and the quiet shores of Pokhara. Countless momos were consumed!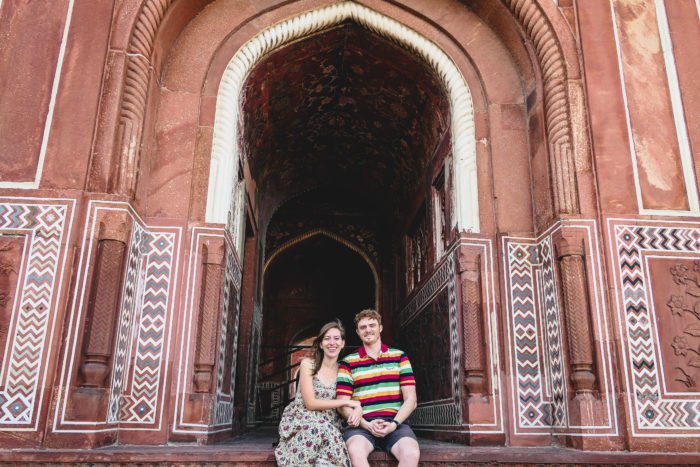 India
Then, it was time for our annual winter getaway with Sam's parents. They get some pretty brutal winters out in New Brunswick, so it's become a bit of a tradition to go travelling with them for 8-10 weeks every winter. This year, they wanted to go to India and we signed right up! I had been to India once before, but this trip was filled with nothing but new destinations for me – Sam was the veteran travel having already covered most of these places.
Some of the highlights included marvelling at the architecture in New Delhi, shopping for handmade tapestries in Jaisalmer, getting lost in the blue streets of Jodhpur, seeing pink in Jaipur, visiting the Taj Mahal, and watching life go by on the Ganges.
We had our fair share of hiccups, as is bound to happen on a trip like this, but I can now laugh about the mouse droppings under my pillow, gridlock traffic that had us running across a highway with all of our luggage, and my incessant puking in Varanasi.
Canada
Doing Nepal and India back to back wiped us out, so we decided to go back to Canada in the spring. This meant postponing Japan (this has to happen in 2018!), but I seriously don't think I could have done it justice. Instead, we split our time between Toronto and Fredericton, spending quality time with family (and the dog and the cat!) and preparing for the next adventure.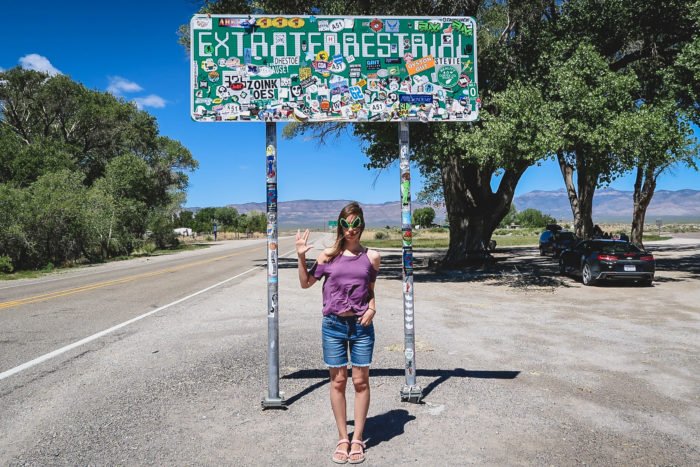 The United States
I hadn't really planned on travelling stateside this year, but then I got a last-minute invitation to come and visit Nevada for a few days. The itinerary included a road trip down the Extraterrestrial Highway, a bit of kayaking down the Black Canyon, and a visit to the otherworldly landscapes of Valley of Fire, so I took Sam with me and off we went.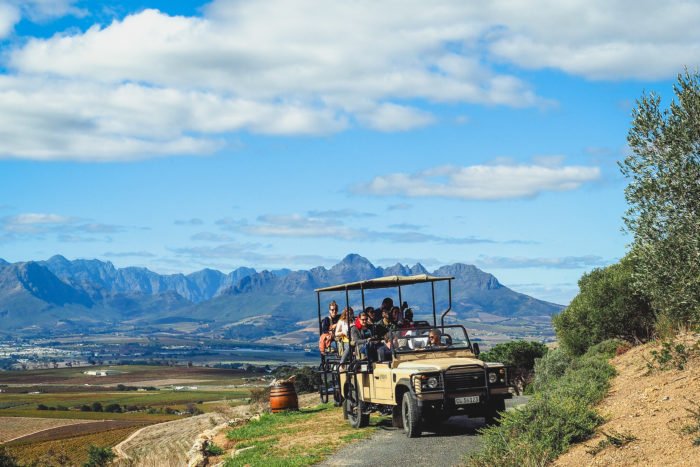 South Africa
Next up was South Africa, a country that Sam and I fell head over heels with on our first visit back in 2015. This trip was focused on exploring Stellenbosch and its vineyards, but we also tacked on a week in Cape Town afterwards to do our own thing. Some Cape Town highlights included cruising the Cape Peninsula by sidecar, finally visiting Kirstenbosch Botanical Garden, and checking out the food scene featuring everything from bobotie to bunny chow.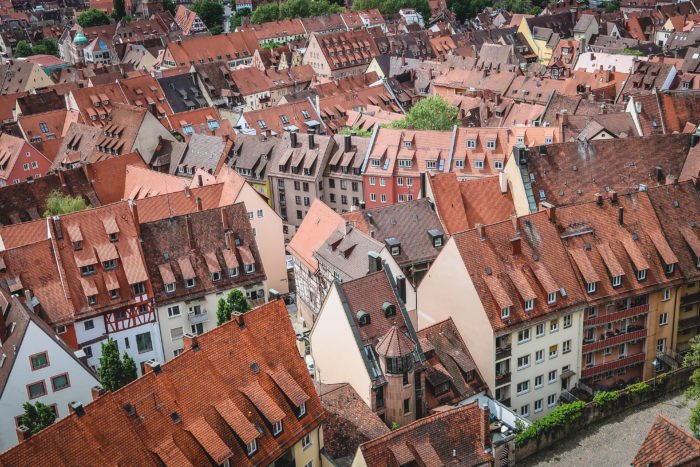 Germany
Our flight from South Africa took us to Germany, where we wanted to take it slow after our action-packed schedule. We settled on visiting Nuremberg where we booked a 1-week AirBnB stay inside a family mansion. The setting was perfect and it gave us a chance to catch up on lots of video editing!
Hungary
From there, we crossed over to Hungary by bus. It was now the middle of summer and the city was buzzing with visitors from all over the world. The heat was a little overwhelming at times, but we combated this by going to the baths and checking out the food scene at night. We even snuck in a little day trip to Szentendre – a charming little town right on the Danube Bend.
Kyrgyzstan
Then we ended up back in Central Asia! I hadn't expected to come back to Kyrgyzstan so soon, but an opportunity to revisit came up, this time exploring some new to us places along Issyk Kul Lake. There was lots of hiking, horse trekking, and yurt living!
Poland
Poland was a wonderful surprise! We had been to Warsaw a few years back and really enjoyed that visit, so we were curious to see more of the country. Originally, we were just planning to spend a week in Krakow, but once we got there, we were having such a good time that this turned into a month-long adventure! Aside from Krakow, we also visited Wroclaw, Poznan, Gdansk, Malbork, Gdynia and Sopot.
Germany (again!)
After our time in Poland, we went back to Germany a second time, this time for a work project. Düsseldorf isn't a destination you hear about too often, but it was such a pleasant surprise exploring it on foot and cruising down the Rhine.
England
The rest of our summer was spent in the UK. London was busy as usual catching up with lots of old friends, but Sam and I also managed to take day trips to Oxford and Cambridge. I also stuck around London a little longer to film a cool project which should be out next year!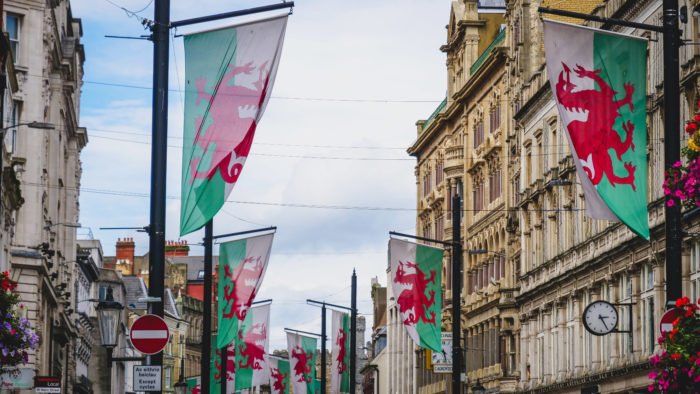 Wales
Then we travelled to Cardiff where it was all about castle visits, eating at local pubs, and indulging in way too many Welsh cakes. Sam and I also had high hopes of taking a few day trips from Cardiff, but we came down with some pretty nasty colds while we were there, so a good chunk of our time was spent huddled up in blankets, drinking tea, and watching Netflix – sometimes your body just forces you to take a break.
Scotland
At the end of summer, we went up to Scotland to tick off yet another bucket list item: attending the Highland Games! We spent a couple of days in Glasgow beforehand being foodies – queue all the gin, whisky, craft beer and food! – and from there, we drove to Dunoon to attend the Cowal Highland Gathering, which is the largest of all the Highland Games in the world.
Ukraine
That was followed by a trip to Ukraine. The first half of our trip was spent in Kiev, which turned out to be far grander than I could have imagined – picture gold onion domes, brightly painted churches, and markets filled with antiques and religious icons. We then continued to Lviv by train, where we had fun exploring the city which had a decidedly Central European feel.
Austria
After Ukraine, it was onwards to Austria. The main reason for our trip was to attend the Social Travel Summit which was being held in Kitzbuehel. Afterwards, Sam and I spent 3 days exploring Alpbachtal, which was about as picturesque as Tyrolean villages come, and we even got to watch the Almabtrieb, which is a party thrown at the end of summer when the cows come home. After such a good time in Tirol, we decided to extend our time in Austria by spending a foodie inspired week in Vienna hanging out with friends.
Slovakia
Having finished up our time in Vienna, we then took a short train ride to Bratislava, where we coincidentally ran into friends on the train – small world! This was a castle-heavy visit, with lots of Slovak meals out.
Slovenia
Our next stop was Slovenia, where the castle theme continued with visits to Ljubljana and Lake Bled. Looking back through my photos, it would also appear that we ate lots and lots of gelato!
Croatia
We then finally kicked off our trip through the Balkans! First up was Croatia, where once again, we were only planning to spend a few days, but that quickly turned into a 3-week stay. In the end, we ended up visiting Pula, Rovinj, Zagreb, Zadar, and Hvar…and we have plans to go back again for more next year!
Bosnia and Herzegovina
If you asked me what was my favourite destination of 2017, I would have to say Mostar! The Ottoman architecture, the stone roof tiles, the patterned pebble streets – I pretty much spent the whole week repeating, "Can you believe this place, Sam?" It was beautiful! The town still bears scars from an all too recent war, but it was so uplifting to see the city filled with visitors.
Montenegro
From there, it was onwards to Montenegro with visits to Kotor, Perast and Budva. Majestic mountains, medieval towns and a stunning coastline sum it up nicely. Oh, and cats, lots of cats!
Italy
Our last stop in Europe was Italy. We spent a total of 2 weeks here and undoubtedly gained a few pounds.
First up, we visited the stone city of Matera, which just so happens to be the third oldest continuously inhabited settlement in the world after Aleppo and Jericho. It felt like we had travelled back in time; while we were in town they were even filming a movie set during Bible times, so that says a lot about the place!
We then travelled on to Pompei, which we used as our base to take day trips to Herculaneum, Sorrento, Mount Vesuvius and Naples, where we proceeded to eat nothing but pizza!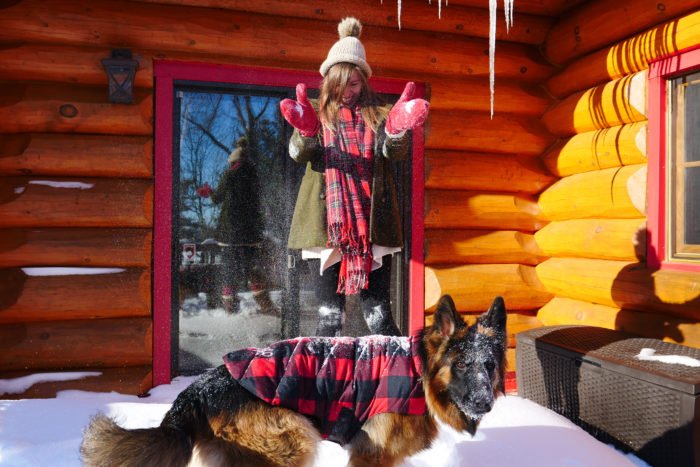 Canada (again!)
And that brings us back home to Canada.
After a few weeks in my parents' home, my family rented a log cottage in the woods for the holidays, so these last few days have been spent embracing winter. It's been a week of tobogganing, snowshoeing, snowboarding, long walks through the forest, big meals, lots of wine, and plenty of laughter. A wonderful way to wrap up the year.
Wishing you all happy holidays and see you in the new year!