Several times a month I get emails from teens who have dreams of travelling the world. On the one hand I feel a little proud that they've caught the travel bug so early (well done wee ones, you've learned well!), and on the other hand I cringe like a parent at the thought of a 16 year old strapping on a backpack and heading out to the Big Scary World…or Europe (a sure sign I'm getting old).
This post isn't meant to deter you from doing so, I mean, if your parents aren't stopping you, then who am I to do so? However, with your best interest at heart, I figured I would suggest a few different ways that you can travel the world and have a fun adventure overseas without making Mom and Dad worry like crazy. So here we go!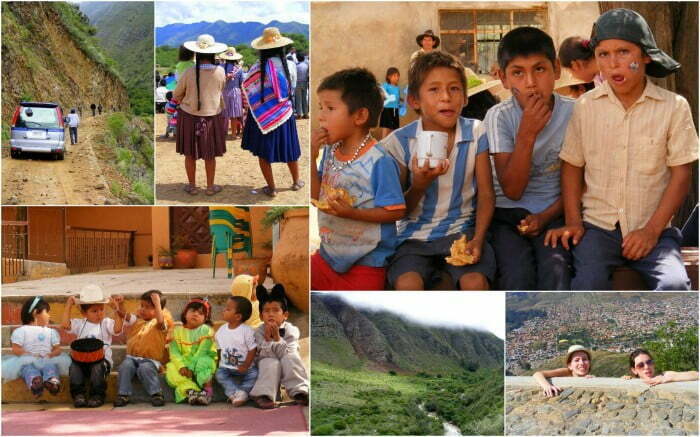 Spend the summer volunteering
Volunteering overseas is a great way to give back to a community while learning about a culture that's different from your own.
If you do decide to volunteer overseas, I recommend you do so for a longer period of time (minimum a month, if you can). The reason I say this is because volunteering abroad entails working on local initiatives and becoming involved in the community; if you only have one week to give, it'll be harder for you and the community to reap the benefits of your time there. I have done short term volunteer trips before, and at the end of my 2 weeks there, I felt like I had just gotten started.
Also, try to choose an opportunity that will be suited to your skills and interests. Do you want to help run summer programs for local kids in Peru? Would you enjoy working on sustainability projects in Ghana? Are you an animal lover who wants to get involved in turtle conservation in Costa Rica? Choose something that you are truly interested in, otherwise it could be a looong summer.
Keep in mind that most volunteer programs worth applying to usually are not free. Yes, it'd be nice if you could just show up and offer your time, but the truth is that when you volunteer you are an added cost to the organization. You'll need a place to sleep, food to eat, and someone to train you, so that's why volunteer programs cost money.
Do a semester abroad
You don't have to be in college of university to do a semester overseas. I went to high school in Canada, and because French is the second language, there was the option of going to France for a student exchange program. The way it worked was that one semester a French student would come and live with your family and attend high school in English, and then the following semester you would travel to France and live with a French family and attend high school in French. The idea was to help develop fluency through language immersion.
My high school also ran trips to Europe over the summer months. These trips were usually led by a couple of teachers and they were open to all 4 high school grades. If you can convince a few of your friends to sign up with you, then that would make for a really fun summer. Honestly, your best bet is to talk to your school director or a guidance counsellor and see what opportunities they offer in your school district. Even if they don't normally run summer school trips abroad, it might be something they consider if there's enough student interest.
Go on a language exchange
Similar to academic exchanges, the idea behind a language exchange is to get to study a language and experience a foreign culture. The only difference is that your focus is on the language, as opposed to taking your mandatory high school courses like history or geography.
Language exchanges for teens take place during the summer months, and you generally get to live with a family so that you are immersed in the language. You'll attend classes for half the day, and then have the opportunity to practice the things you learned with your host family. These summer courses also leave you with plenty of down time to get to experience the place where you're living, so don't worry, you won't be stuck in a classroom all day long.

Join a guided tour for teens
I have news for you: there are travel companies out there that run tours that are strictly for teens! Who knew?! Just google "travel for teens" or "tours for teens", and you'll come across several travel operators that cater to the 13-18 demographic.
While I personally didn't go on any guided tours in my teens, I did a couple in my mid-20s, and I thought they were a great way to meet people and have a good time overseas.
If you are in your late teens (18-19) and are planning a big adventure after high school, then I would recommend companies like Busabout for Europe, Haggis Adventures for Scotland, and Shamrocker for Ireland. Another popular company that runs organized tours all over the world is Contiki. Just keep in mind that you must be at least 18 years old to join these specific tours.
Be a camp counsellor overseas
If you're looking to get a bit of work experience while also travelling overseas, then you may want to consider working as a camp counsellor. The pre-requisite: you must like working with kids!
I'm no expert on this topic (I worked at several summer camps during my teens, but non of them were overseas), however, you can check out Nicole's blog "Bitten By the Travel Bug" for some good info on the subject. She is Australian but she managed to land a job as a camp counsellor in the United States. I recommend this post on choosing a company to apply through, and this other post outlining the application process she went through just to give you an idea of what it's like.
There are plenty of camp opportunities worldwide – Europe, North America, Australia – it's just a matter of researching them thoroughly and finding one that suits you. Also, keep in mind that this is the kind of work opportunity that you want to apply for months in advance. Don't start sending your resume in June – all the jobs will be gone by then!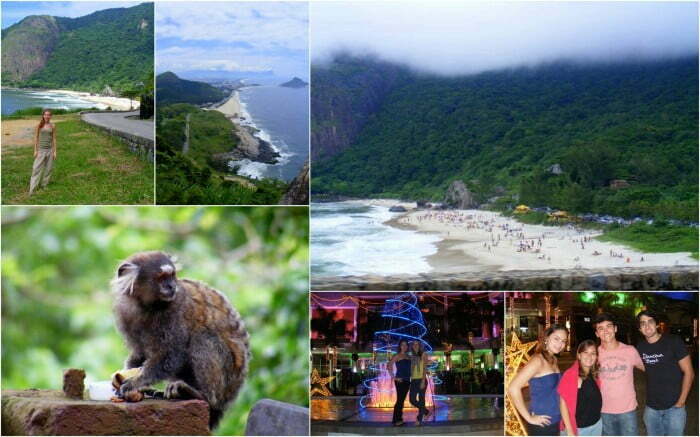 Crash with your distant relatives
I am lucky enough to have relatives living in Brazil and Peru, so I got to spend extended summers hanging out with them.
If you have relatives living abroad, then put those connections to work!
Do you have an eccentric aunt who ditched the corporate world and decided to move to Tuscany and make wine? Do you have cousins who go to high school in Malibu by day and then spend their afternoons surfing? Do you have a grandma who keeps a cute summer cottage in Nantucket? Talk to your parents and see if something can be arranged. Even if your relatives don't live halfway around the world, it can still be fun to experience another side of your own country.
For even more ideas, I also suggest checking out this article by Go Overseas which highlights the best high school travel programs.
Do you have any other ideas on how teens can travel?
Let me know if the comments below.