I know for a fact that I've explored more of Europe than my home state of California. While I have zero regrets, I do think it's important to appreciate what's in our own backyard every now and then. Whether it be playing tourist for the day, or planning a stay-cation for the weekend, I encourage you to get out there and see more of what your city, state, or country has to offer!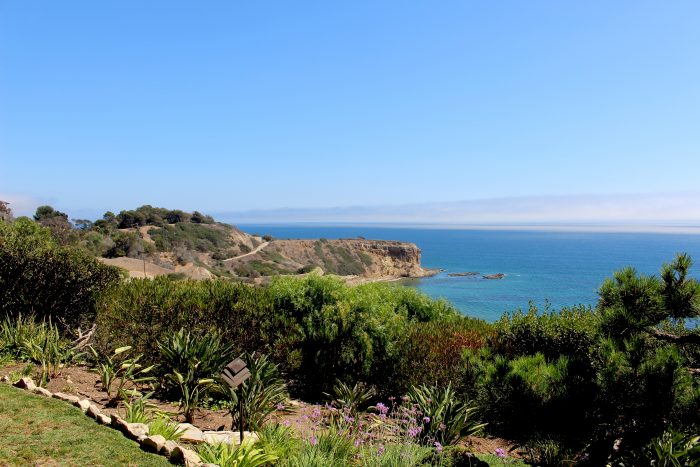 Last week, I decided to take my own advice and drove about 30 minutes to Palos Verdes. For those of you not familiar with this charming Southern California city, it's a very ritzy area. Some tourists visit to gawk at the insane mansions and cars, while others find themselves on the extensive horse trails. I was happy just driving along the coast and making a few scenic stops along the way.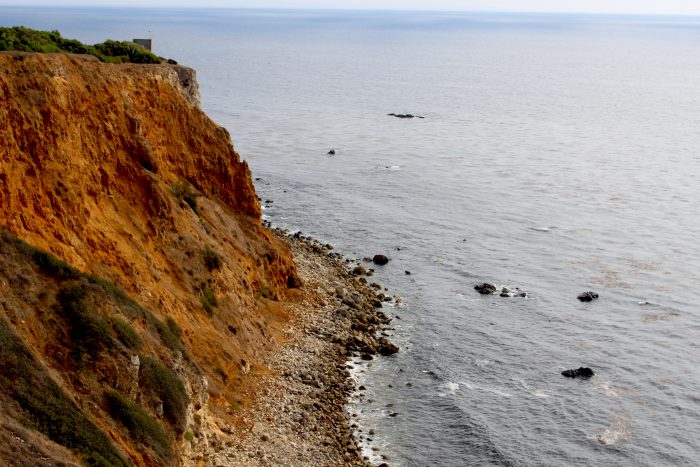 The Palos Verdes Peninsula is a gorgeous sight to behold. I'm pretty sure it's impossible to take a bad picture here, especially if you're driving along the coast where you'll discover dramatic ocean views. Whether you're a tourist or a local looking to escape Los Angeles for an afternoon, Palos Verdes is definitely worth a visit on a sunny day!
Quick tip: This area is known for being quite foggy in the early mornings, thanks to a thick marine layer, so I'd recommend visiting in the later afternoon.
If you only have a few hours to spare, here are a few stops that you must not miss during your coastal drive.
#1 – The Wayfarers Chapel, also known as "The Glass Church"
Can you see why they call it the Glass Church? The Wayfarers Chapel is open every day to the public. Religious or not, anyone can appreciate this architectural masterpiece. It is such a peaceful and beautiful place to visit. Oh, and don't forget the ocean views!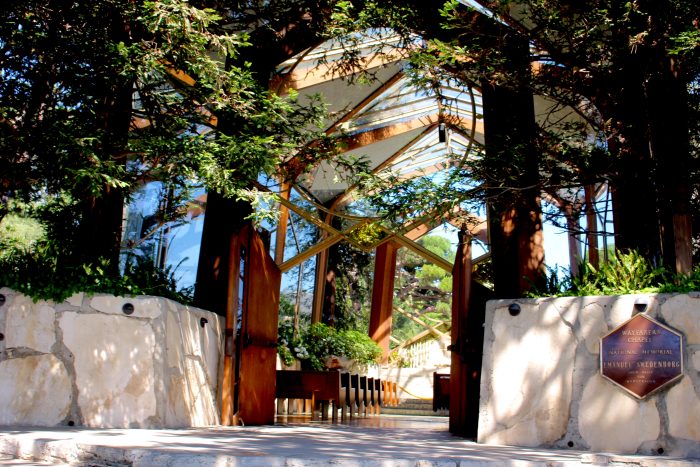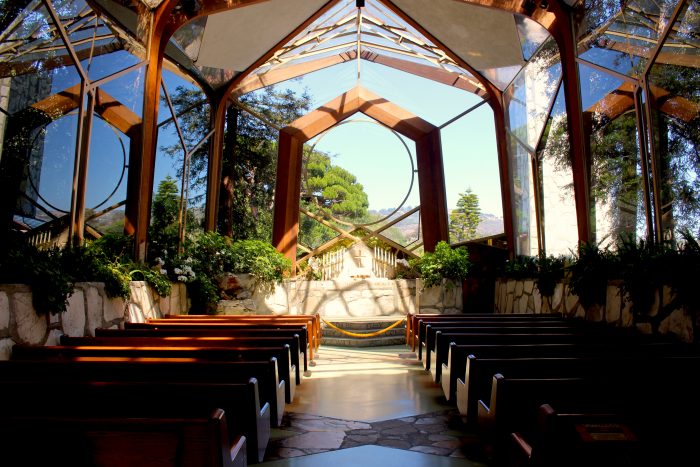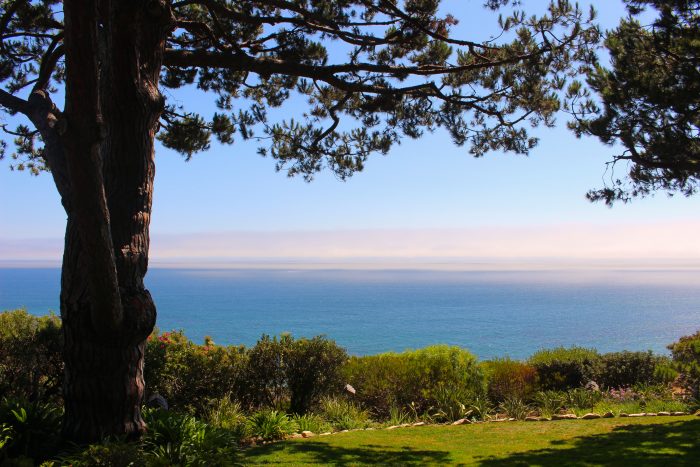 #2 – Point Vicente Lighthouse
I had never actually seen a lighthouse before so when I heard about Point Vicente, I made a point to visit it. Okay, bad pun. Anyway, this stop was a bit of a fail on my part. The lighthouse and the grounds are almost always closed to the public. As you can see from my picture, I couldn't get very close but I still enjoyed the view. If you do want to visit the lighthouse, it's only open on the second Saturday of each month. It's free to climb up! Also, the beautiful Terranea Resort is just around the corner if you fancy a round of golf or a nice meal. Even if you're not able to visit the lighthouse, it still makes for a great photo op!
#3 – Miramar Park & Torrance Beach
Alright, technically this isn't in Palos Verdes. However, this spot offers some beautiful views of the Palos Verdes Hills and Peninsula so I thought I'd include it. A photo really doesn't do it justice. This is also a great beach to visit after your coastal drive for some quality rest and relaxation.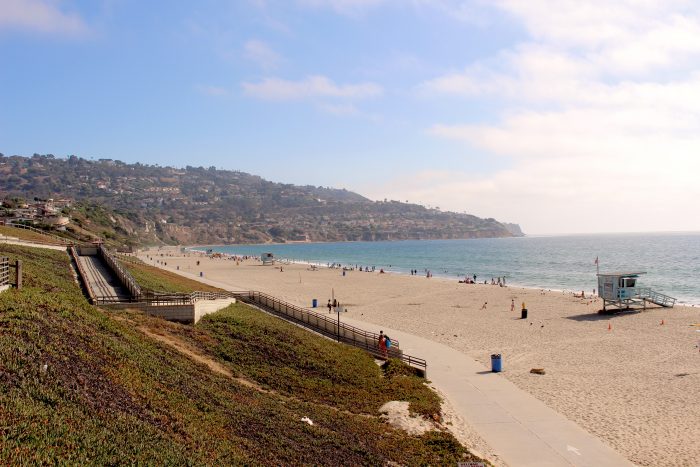 My afternoon in Palos Verdes had me falling in love with my state all over again.
When's the last time you took the time to explore your own city?