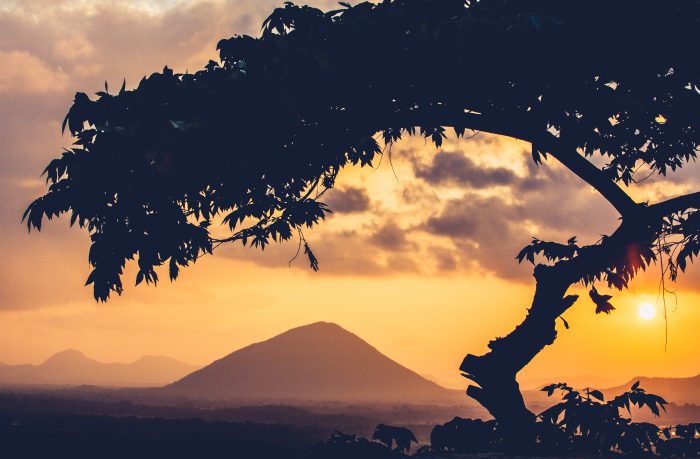 Today's article is a guest post by Piotr Kulczycki. Piotr is a travel photographer and the creator of Photler.com, a tool that offers photographers a place to showcase, share and sell their photography. You can find him on Facebook and Twitter. Enjoy!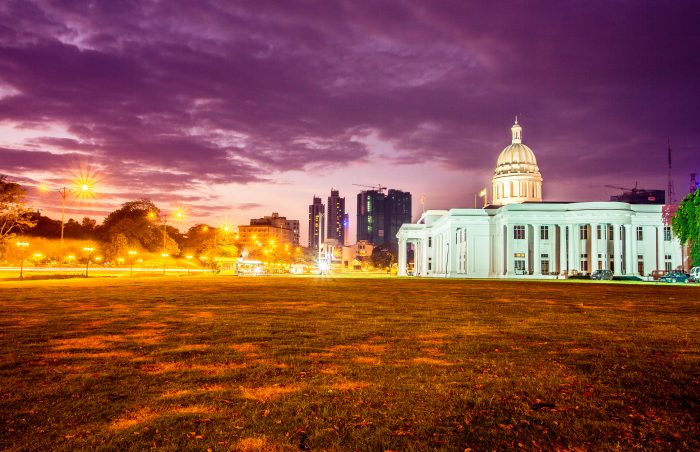 Sri Lanka is a small island country that sits just a few steps from India's south end. It's an island of great history, breathtaking views and inspiring culture and tradition. The place is one of a kind and today I'm going to be sharing some of my favourites spots in Sri Lanka with you.
When to go

For a small country, Sri Lanka surprisingly has two different weather zones with two separate monsoons that affect different parts of the island. One of them is called 'Yala' and appears in the southwestern part of Sri Lanka, while the other is called 'Maha' and occurs on the northeastern coast of Sri Lanka. Both of them bring heavy rains, but the good thing is that you can at least expect to find good weather on one side of the island; it's just the matter of migrating to where the sun is shining at the moment.
Generally, the best time to visit the southwestern parts of Sri Lanka is from December to March, and the northeastern parts from April to September. If there's one period you should avoid, it's October and November. These two months coincide with the inter monsoon period which brings thunderstorms and heavy rains all over the island.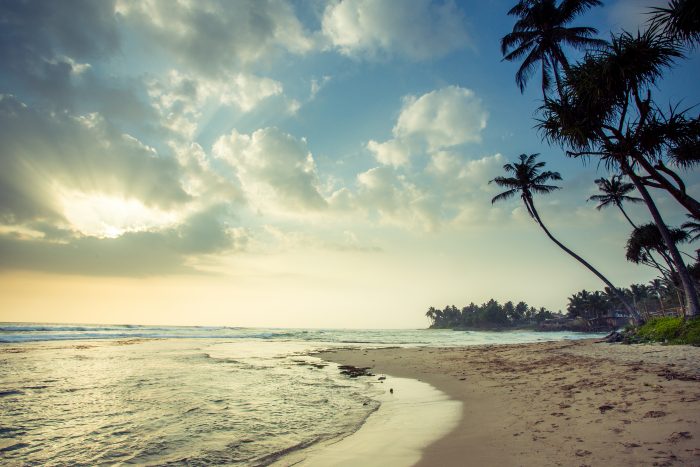 How to travel
I, personally, appreciate the ability to quickly move from one place to another, especially when travelling since I love to see as many places as I can. Having said that, I must admit, that moving around Sri Lanka was a true test of patience. Whether you are travelling by bus, tuk-tuk or train, in Sri Lanka you are going to experience average speeds of 12-15 miles per hour. There is no other option but to sit there, enjoy the views, and start a conversation with locals. Give yourself plenty of time and always tack on a few hours to your expected arrival time.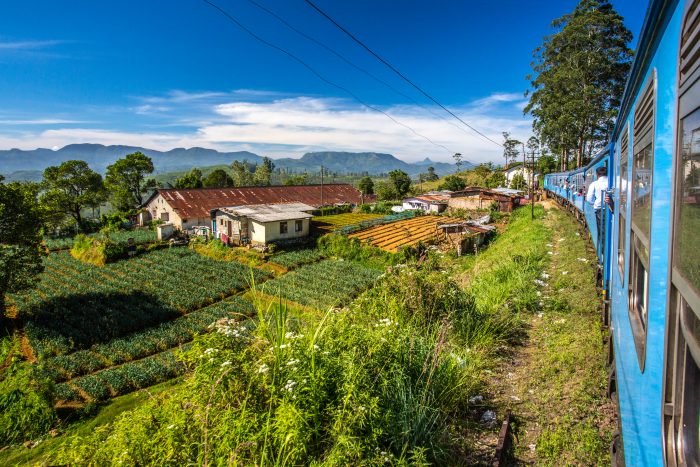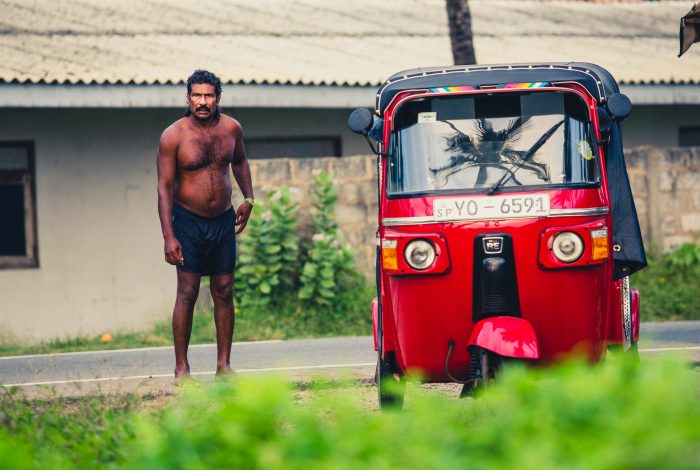 What to eat
For some travellers, one of the most exciting aspects of going somewhere new is sampling the local food, and that was exactly the case for me. Many years of colonization and trade have influenced Sri Lanka's cuisine, incorporating a mix of Dutch, Portuguese, English, Malay, and Indian flavours. You can expect to find lots of fish, seafood, vegetables and spices all blended into delectable dishes. Don't forget to try thembili, also known as the King Coconut, which is orange in colour and much sweeter than any other coconut you've ever tasted before.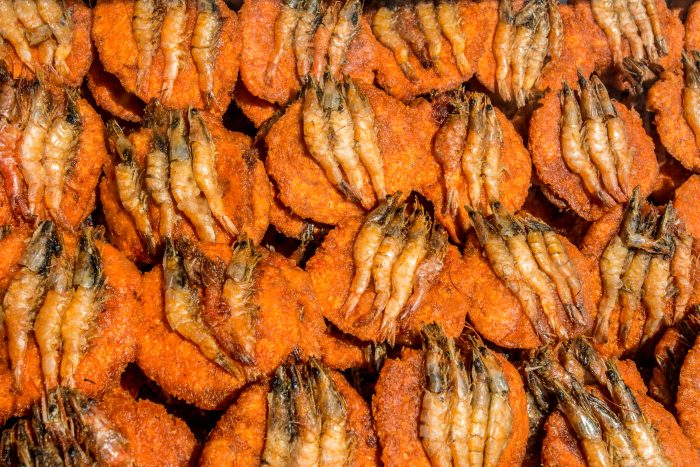 Where to go in Sri Lanka
Colombo
The country's capital is often just a gateway for travellers, but it's becoming more and more popular as a destination itself. This is because of numerous jazz clubs, rooftop bars, fancy boutiques and world famous restaurants appearing one after another in the city. Give yourself a few days here as it's an intriguing city that reflects what contemporary Sri Lanka is like. As far as attractions go, in Colombo you can visit the urban oceanside park known as the Galle Face Green, get caught up amidst the cheering at a cricket game in R. Premadasa Stadium, or put your bargaining skills to the test at the Pettah Market.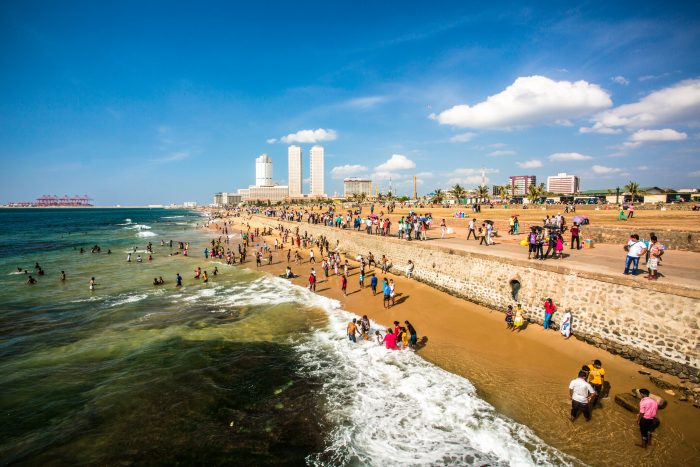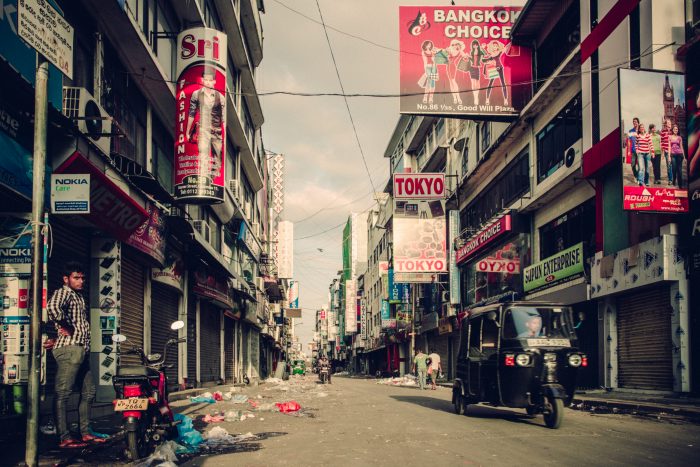 Nuwara Eilya

Sri Lanka was under British administration for a long time, and when the British needed an escape from the heat, they made their way to the mountains in Nuwara Eilya. Nicknamed Little England, this was the perfect place for a summer retreat from Colombo's stuffy streets. As the British came, the tea industry also began to flourish here, which is why today you can wander through mountains covered in tea fields.
The best time to visit the tea plantations is in the early morning, when locals are in the fields picking tea. Aside from visiting the plantations, you can also take part in tea degustations where you can sample the famed Ceylon black tea, or for a truly immersive experience, you can book a stay at a bungalow in one of the plantations where you can enjoy these very views outside your front door.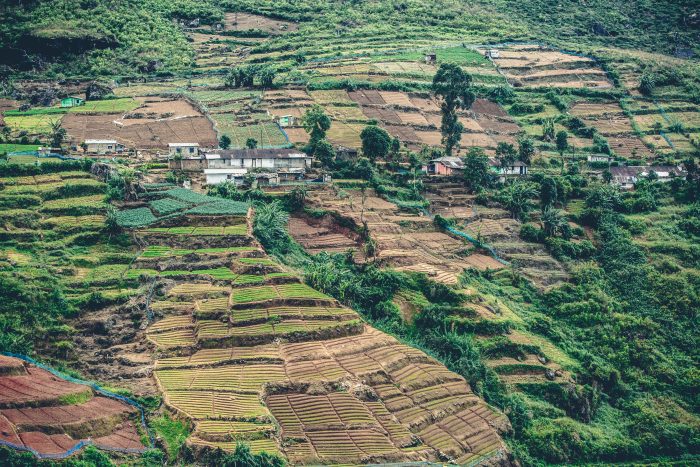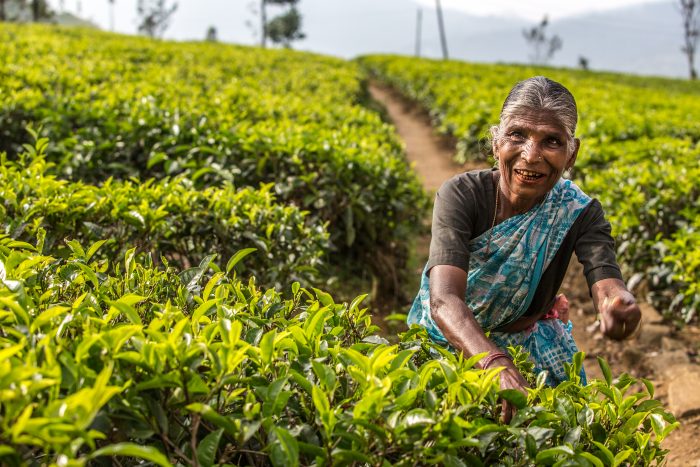 Galle
Galle is situated on the southwestern tip of the island and it is known for its slow and laid-back pace of life. One of the most fascinating things about Galle is that the local fishermen still use their traditional method of stilt-fishing. Galle is Sri Lanka's best preserved colonial town and its fort is listed as a UNESCO World Heritage Site. Just beyond the city you'll find rows of picture-perfect beaches that you simply must see including: Unawatuna, Weligama, Mirissa and Tangalla.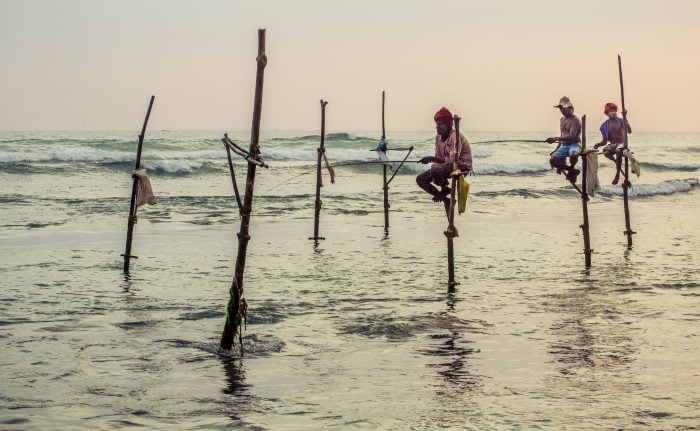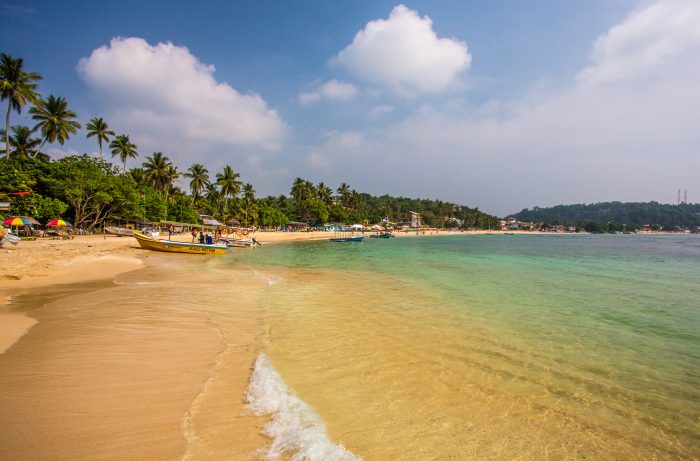 Dambulla
Dambulla is another UNESCO listed site in Sri Lanka and it is famous for its Buddhist statues and murals. It is home to the Dambulla Cave Temple which is the largest and best preserved cave temple complex in all of Sri Lanka. The temple itself is made up of 5 caves which are filled with statues and paintings that relate to Buddha's life, however, there are over 80 documented caves in the area.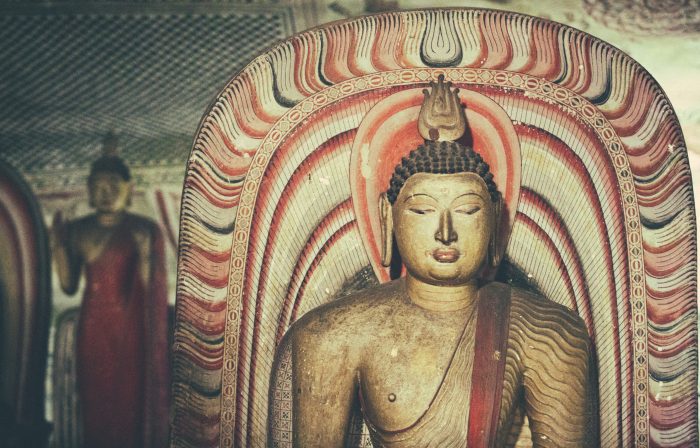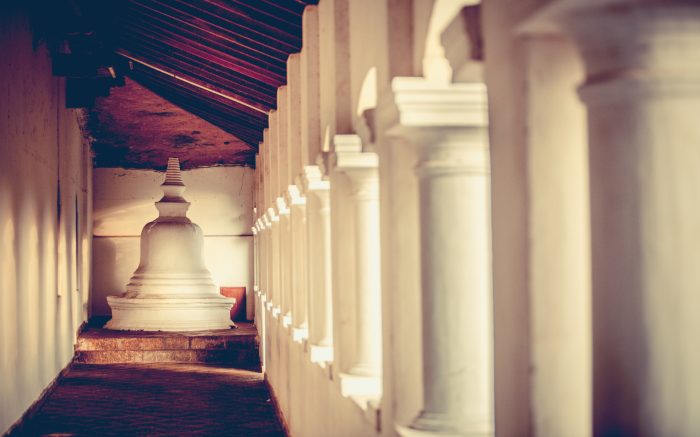 Sigiriya
Another site you won't want to miss is the ancient city of Sigiriya, which was once a fortress and translates to Lion Rock. According to ancient chronicles the site was selected by King Kasyapa to be his new capital. He built his palace on top of the rock and halfway up the rock he created gateway in the form of an enormous lion. The capital was abandoned after his death and it later became home to a monastery.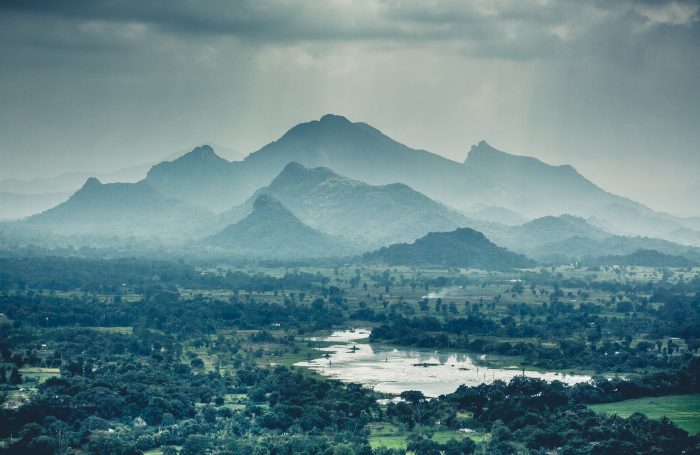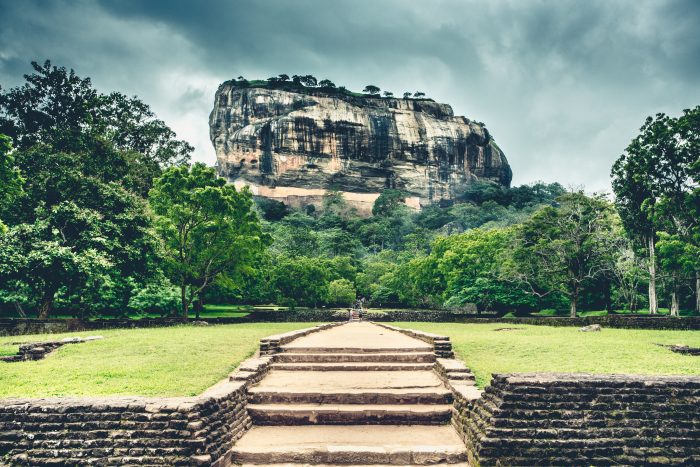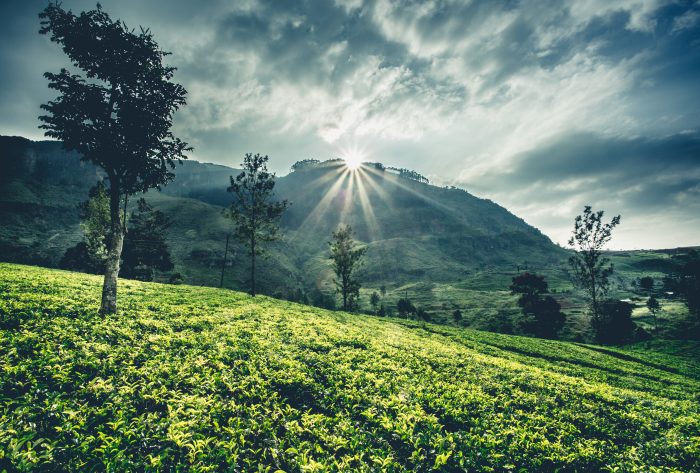 And that's a quick look at Sri Lanka. Like Marco Polo said, this is "the finest island of its size in the world" and those words remain true even now. If you you're looking for a destination that will blow your mind, then come to Sri Lanka and see this place with your own eyes.
Is Sri Lanka on your travel bucket list?
Where in Sri Lanka would you most like to travel?