There's no denying that France has an abundance of good food, history, culture and much, much more! Furthermore, each region of France has its own quirks, its own unique vibe and so Northern France is no exception!
Filled with legends (think: King Arthur) and home to good food (all the pastries!), you could easily spend ten lifetimes just exploring Northern France. The region is the centre of languages and wildlife not found anywhere else in the world. It's here that you'll find the Breton Language (a Celtic language that's one of the official languages of Brittany) and many more fortified towns, castles and gardens than you can even imagine.
The region also happens to be 'Entre Mer et Terre' (between land and sea), meaning that there is no shortage of ocean wanderlust in the area. So here's a quick guide to places to visit in Northern France which you won't want to miss!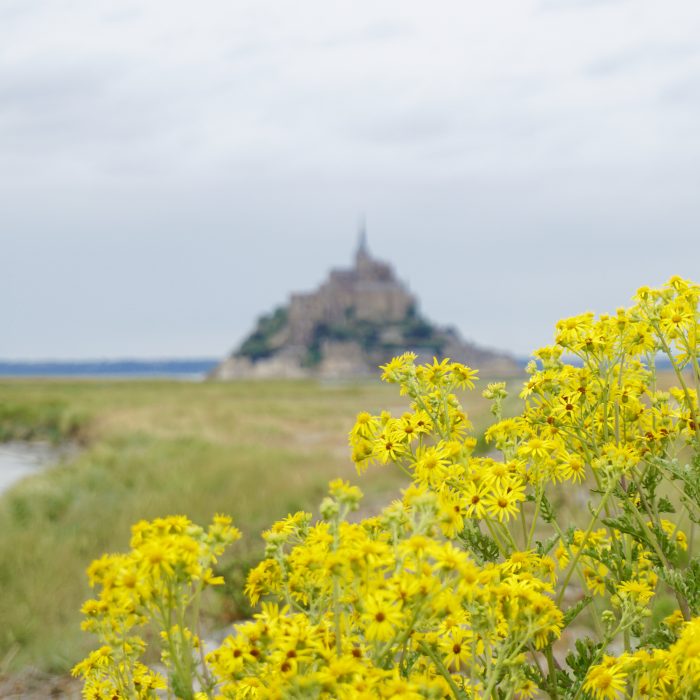 Mont Saint Michel
As one of the most beautiful feats of architecture in France, it's not at all surprising that Mont Saint Michel welcomes over a million visitors annually. The mount is also UNESCO World Heritage site due to its rich history and cultural importance. Situated on a tidal island, cut off from land by the sea twice a day, it really is in a fairytale location.
The conical island has been home to a fortified abbey since the 8th century and since the island has been inhabited for such a long time, the entire commune is filled with narrow passageways, quirky storefronts and much more to explore!
Travel tip: Due to the nature of the weather in the region, the temperature can change pretty suddenly so make sure to bring some warm layers!
Address: Mont Saint-Michel, Normandy, 50170, France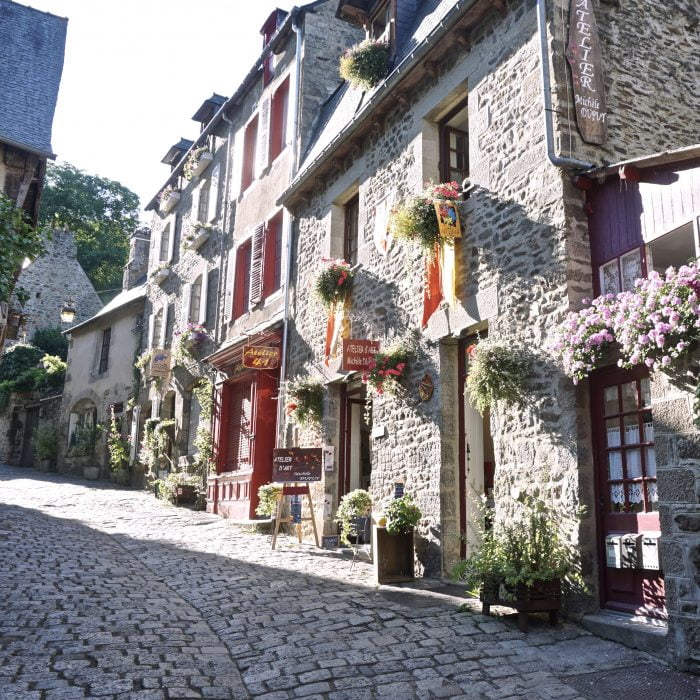 Dinan
Stepping into this preserved medieval town is like stepping straight into the pages of a history book. With a population of a little over 10,000, Dinan is one of those towns that is often forgotten in guidebooks (although it obviously shouldn't be!)
Travel tip: Make sure to try out a 'Kouign-Amann' at one of the many bakeries dotted along the high street. It's a warm pastry comprised of predominantly sugar and butter- a regional specialty!
Address: Dinan, Brittany, 22100, France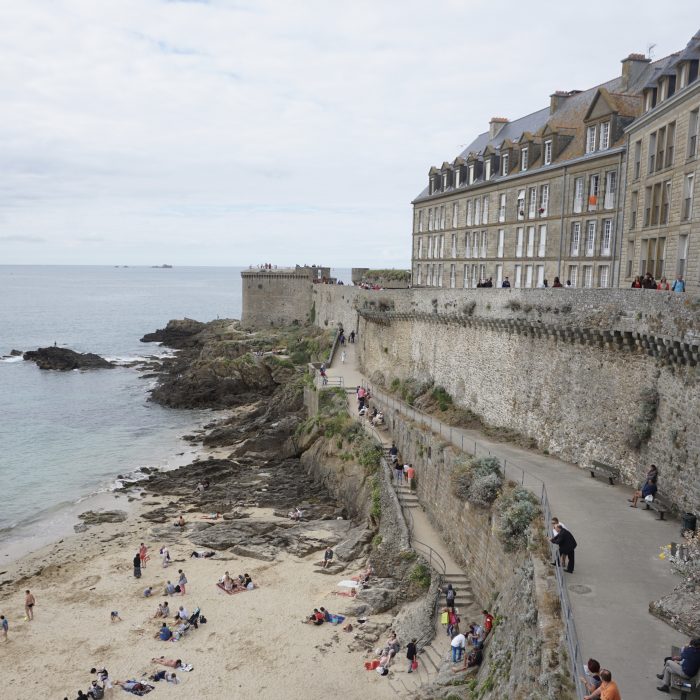 Saint-Malo
Founded as early as the 1st century, Saint-Malo is a fortified town in Brittany. The town is notorious in history for producing 'privateers' (the medieval equivalent of hired hit-men) and pirates. St-Malo also happens to be the town where Jacques Cartier came from; he is significant in world history as he is acredited as the first European to 'discover' Canada.
Today, St-Malo is best known for its proximity to the sea, its treasure trove of architectural gems and rich history.
Travel tip: Due to the popularity of the town, a lot of the restaurants are pretty expensive; even if you just want to buy a crêpe! If you want to visit on a budget, head to one of the supermarkets in the town and create your very own 'French Picnic'.
Address: Saint-Malo, Brittany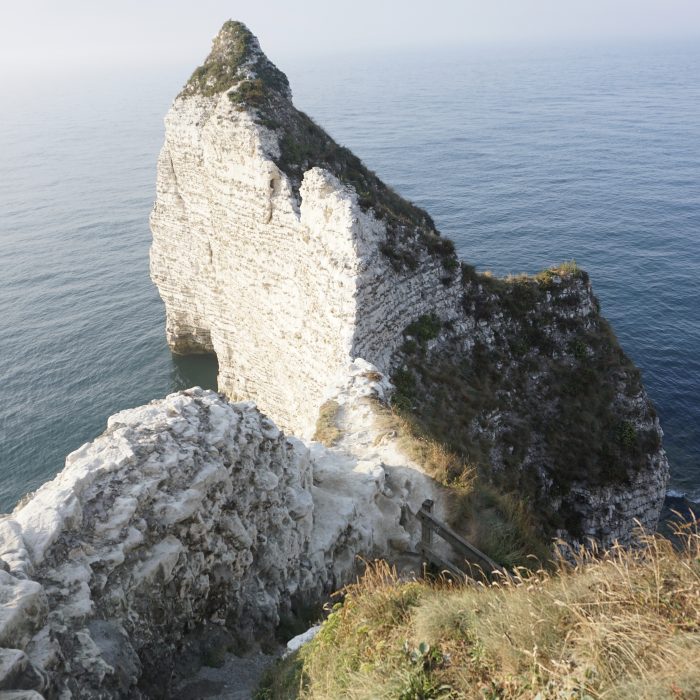 Étretat
England may have the White Cliffs of Dover, but Normandy has the chalky cliffs of Étretat. Much like the Cliffs of Dover, Étretat too is home to natural arches which rise up from the sea and are a real sight to behold!
Travel tip: Although visiting the sea is considered a summer activity, it may be more preferable to visit Étretat in late September. The weather is pretty good anyway and you'll be able to capture those perfect 'Instagram-worthy' shots without the crowds!
Address: Étretat, Normandy, France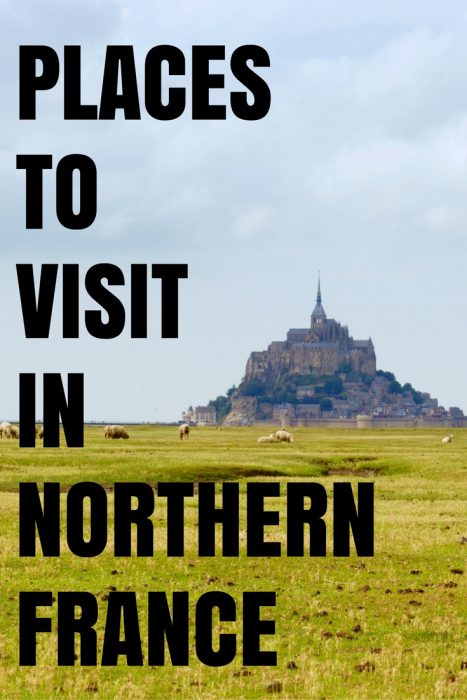 Have you visited Northern France?
What were some of your highlights?