La Boqueria Market is more than just a quintessential attraction in Barcelona – it's a full-on sensory experience; a place where locals and tourists alike come to shop, eat, and ogle.
It is brimming with fresh fruits and vegetables, a bounty of seafood, finely sliced meats, an array of cheeses, olive oils, sweets, nuts and spices, plus a number of quality tapas bars and restaurants.
Gastronomic specialties abound here, and the following are a handful of delectable foods to try at La Boqueria Market.
One of the daily specials from Bar Pinotxo
Bar Pinotxo is one of the first tapas bars you'll notice upon entering La Boqueria; it's been around for more than 70 years, and the smiling, jovial owner (Juanito Bayen) will probably be the first person behind the counter to greet you!
They serve traditional tapas, and are well-known for any array of delicious daily specials, most notably chipirónescon mongetes, a warm plate of baby squid and light beans covered in olive oil and drizzled with a balsamic reduction.
You'll also want to try callos (stewed beef tripe in a thick tomato sauce) and citrons pinotxo (chickpeas with butifarra sausage, pine nuts, parsley, garlic, and onions).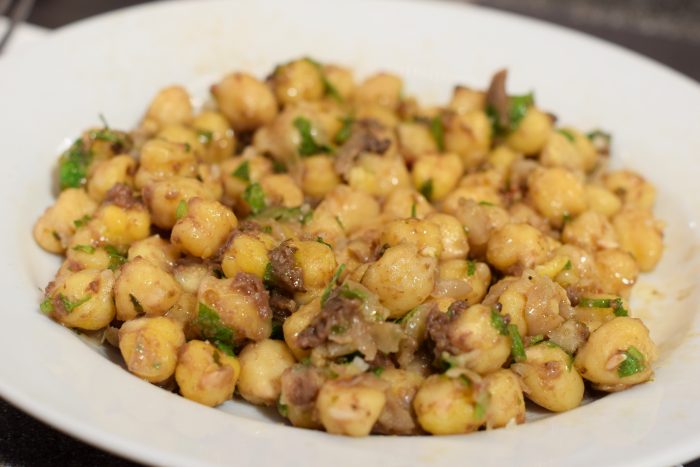 Fried eggs and baby squid from El Quim
El Quim specializes in exquisitely prepared Catalan food, and has an extensive list of tapas, grilled fish, sandwiches, and specials.
The food is on par with a fine dining establishment, and it is set in a casual and friendly atmosphere.
If you're only going to try one thing here, make it the house specialty: huevos con chipirones, two fried eggs with baby squid.
It's a simple dish – seasoned only with olive oil, garlic, chili pepper, and salt – but it's incredibly flavourful and mouthwateringly delicious.
If baby squid isn't your thing, try the fried eggs accompanied with caramelised foie gras or prawns in cava instead.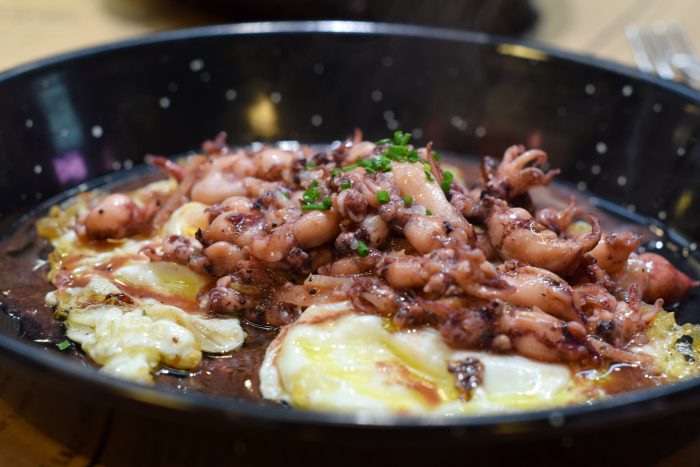 Freshly cooked seafood
La Boqueria is like heaven for seafood lovers. You can literally find anything your heart desires here: fresh oysters from Joel's Oyster Bar, grilled seafood (everything from prawns to razor clams, scallops and squid) from Kiosko Universal, and massive mixed seafood platters from El Cochinillo Loco.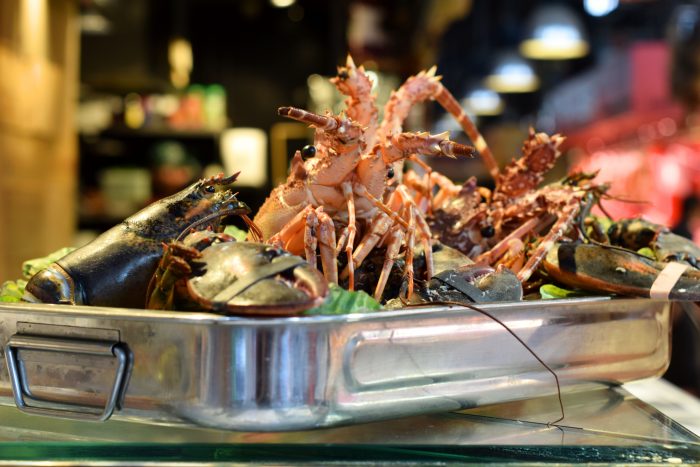 Fried Padron peppers
Pimientos de Padron are one of the most common and recognizable tapas dishes.
These bright green peppers are known for their fresh, salty-sweet flavour – although it's possible to come across a super spicy pepper ever so often.
They're served hot, fried in olive oil and sprinkled with a generous amount of coarse sea salt.
It may sound like a simple, ordinary dish, but these peppers are exceptionally flavourful, crunchy, and addictively delicious.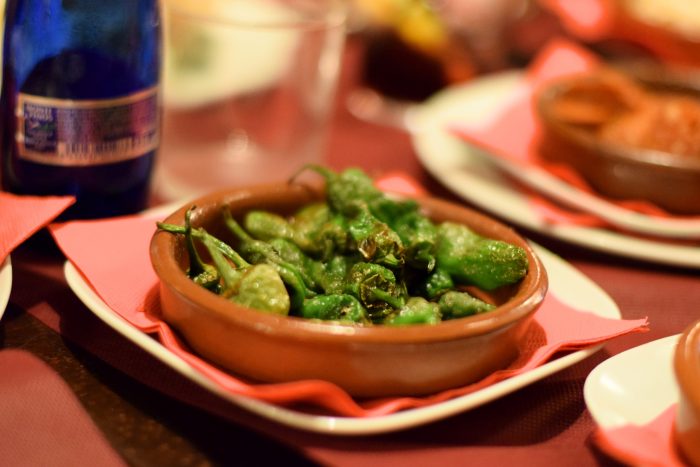 Cured meats
Ham is one of Spain's best-known gourmet culinary gems, and you can find an abundance of stalls selling their famous cured meats at La Boqueria.
Arguably the best ham is jamón ibérico de bellota, a dry-cured ham from free-range black Iberian pigs that have been fed wild grass and acorns (bellota).
The conditions in which the pigs are raised, their specialized diet, and the curing process all contribute to the complex, sweet and nutty, melt-in-your-mouth flavour.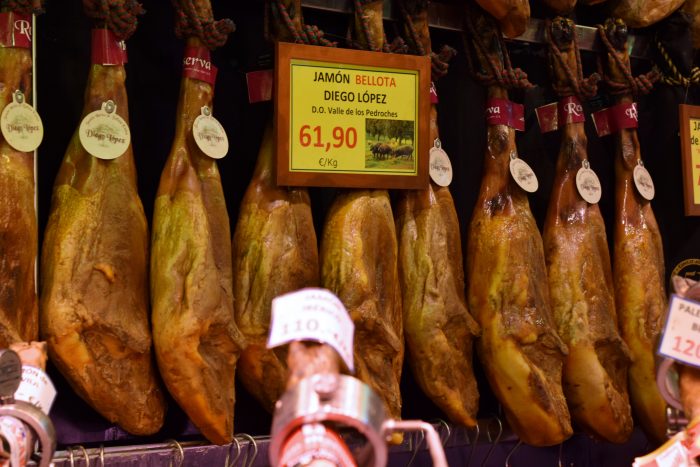 Have you been to La Boqueria Market?
What other 'must-try' foods would you add to this list?