Chile may not be known for its cuisine, but that doesn't mean you shouldn't be excited to sample some different food when you visit! The foods I'll be mentioning in this post aren't exactly fancy, but they are the typical things that I see people eating while perusing Santiago. I myself get particularly excited about Chilean desserts (see #4 & #5!).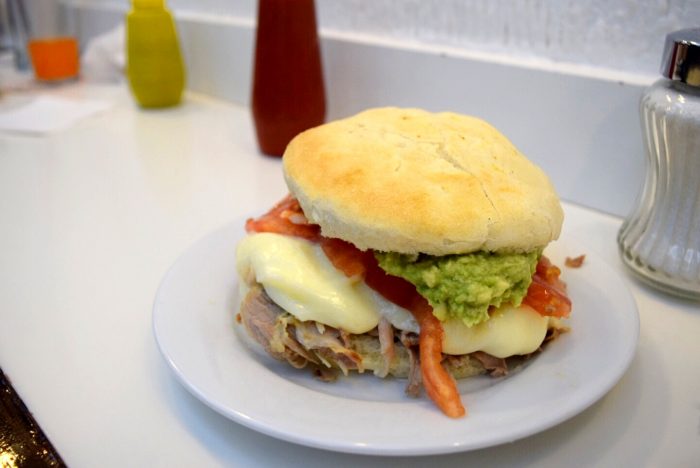 Lomito – Fuente Alemana
Fuente Alemana, meaning "German Fountain" in Spanish, is one of the most typical restaurants in Santiago. There are two locations in the area: one in Providencia close to the Pedro de Valdivia metro station and the other between Baquedano and La Católica stations. "Lomo" is pork, leading a "lomito" sandwich to be the gigantic combination of a hamburger-like bun with pork slapped on top of it along with tons of avocado and mayonnaise. Yep, I'm unsure as to why they use the diminutive "-ito" to describe this whopper of a sandwich (see photo). Due to this restaurant's German influence, you can even get "chucrut" (sauerkraut) on your lomito.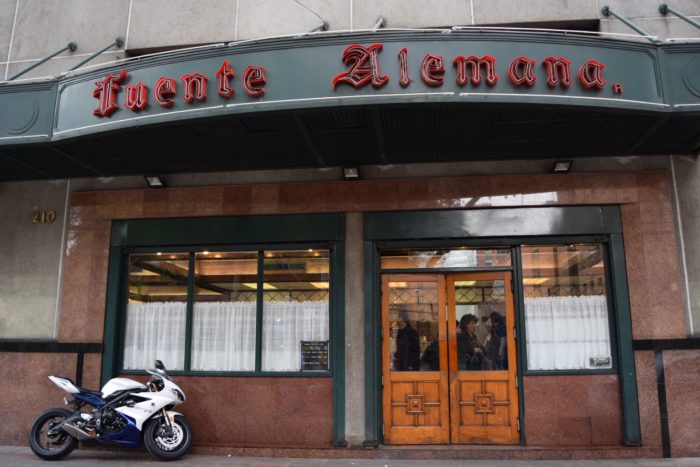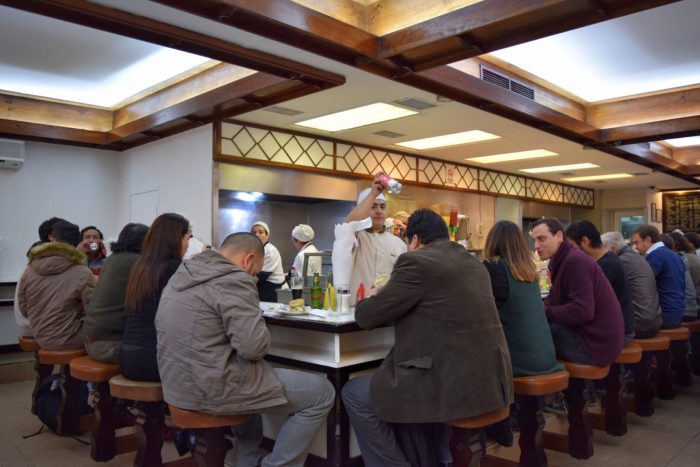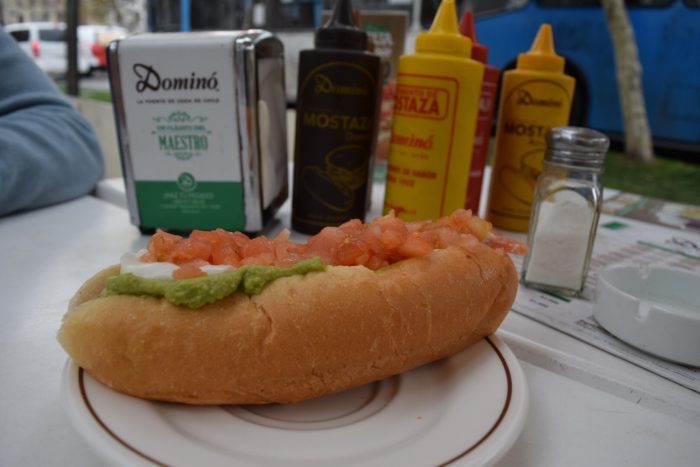 Completo Italiano – Dominó
Dominó is basically Chile's version of a soda fountain shop, where you sit at the counter to order. I wouldn't try to go during peak lunch hours (12:00 – 2:00 p.m.), because you most likely won't even find a place to sit. Dominó is quite a big chain so you'll be able to find these restaurants all over town, including locations by Manuel Montt, Pedro de Valdivia, and Tobalaba. The most popular fast food in Chile has to be the "completo italiano", which is a hotdog covered in avocado, mayonnaise (are you noticing a trend?), and tomatoes. So why is this called "italiano" (Italian)? Let's look again at the ingredients: avocado (green), mayonnaise (white), and tomatoes (red).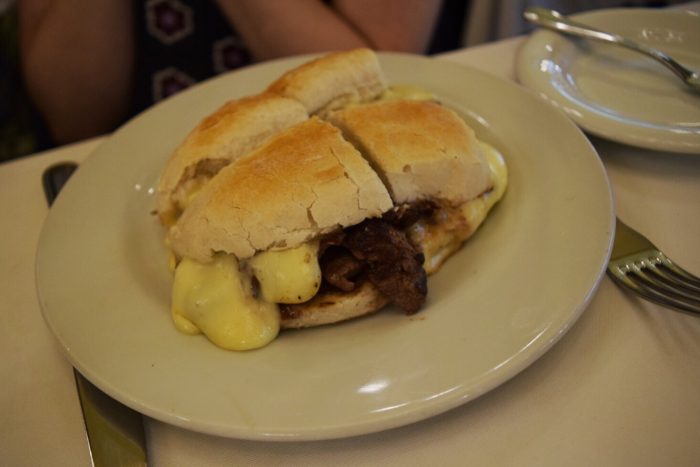 Barros Luco – Confitería Torres
Barros Luco is basically a more awesome version of grilled cheese. Per South American fashion, meat needed to be included into this dish. Confitería Torres in Santiago is home to the Barros Luco as previous Chilean president, Ramón Barros Luco, would frequent this restaurant and almost always request this order to be made especially for him. The combination of tender beef and melted cheese atop fresh-baked marraqueta bread is enough to make anyone's mouth water (my apologies, vegetarians). Furthermore, Confitería Torres is one of my favorite buildings in Santiago for its old timey feel, making it Santiago's version of Buenos Aires' famous Café Tortoni.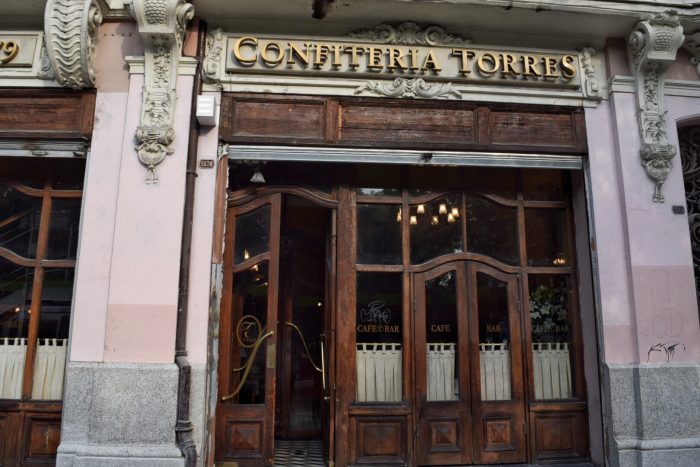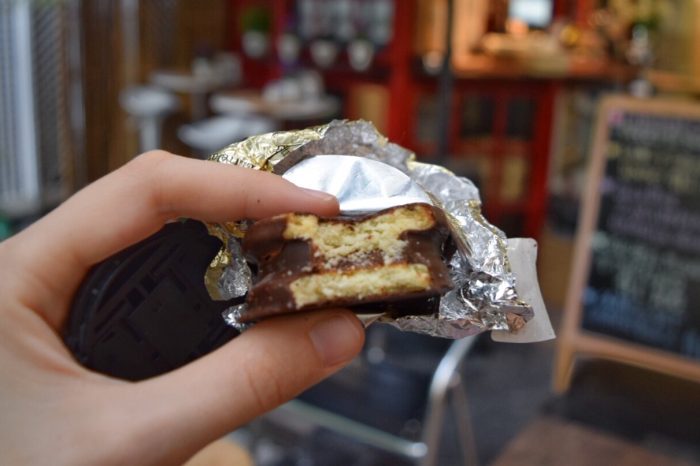 Alfajores – Entrelagos
Alfajores are pretty much the best cookies of all time. While an alfajor may look pretty plain in comparison to a Funfetti cake or a chocolate chip cookie at first, wait until you bite into this sweet treat before making a final judgement. Manjar, also known as Dulce de Leche in other countries, fills the inside of this cookie, making it a bit of a sticky manjar sandwich. The cookies making up the top and bottom layers taste a bit like a sugar or butter cookie, and if you're lucky, you can even find an alfajor covered in chocolate!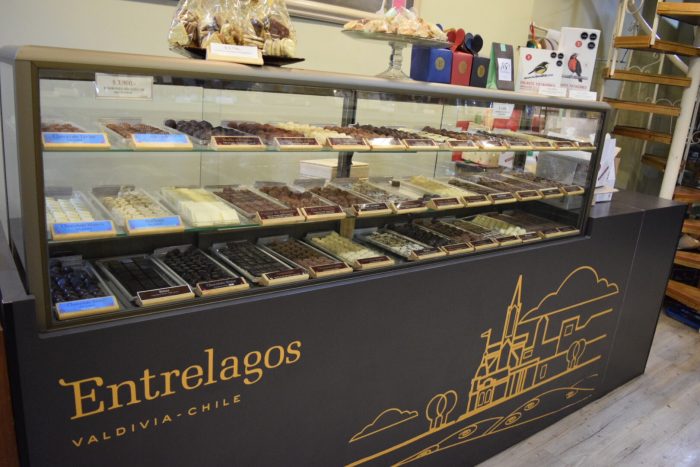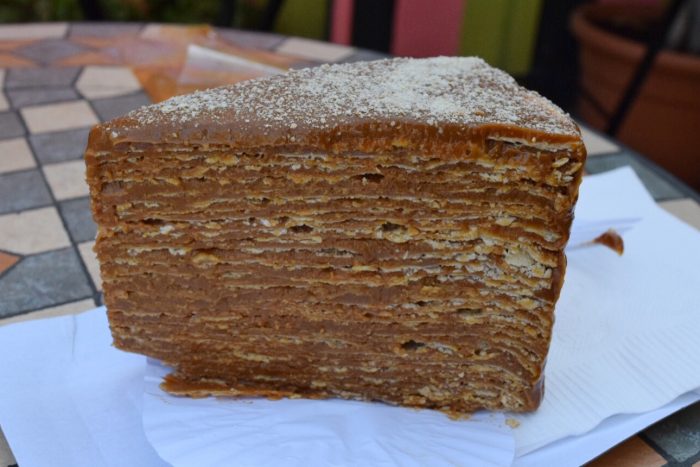 Torta de Mil Hojas – Pastelería Angélica
If you liked the manjar in the alfajor, just wait until you try a "torta de mil hojas". I myself am typically not a huge fan of cakes in South America as they tend to include a lot of "mermelada" (jam). However, torta de mil hojas is the one cake in Chile that I can't get enough of. "Mil hojas", meaning "a thousand leaves" is representative of the shape of the cake, made up of very thin layers of cake and manjar. These thin layers create a wonderful sensation upon biting into this magical creation.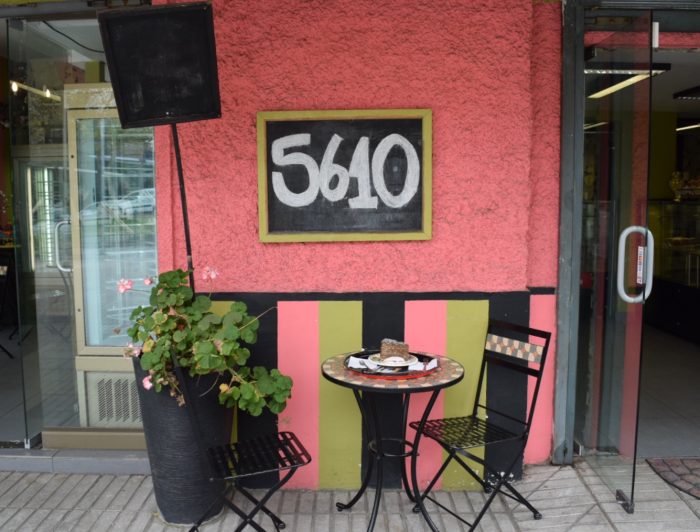 If you enjoyed this post, you may want to check out these Chilean drinks and their recipes too.
What's your favourite Chilean dish?