I was in my third year of university when Departures started airing on the Outdoor Life Network. It was March in Toronto, meaning the weather was kind of abysmal, and even though I was attending lectures at York University my mind was adrift in faraway places. Then these two guys came along and not only revolutionized travel television but also my thoughts on long-term travel.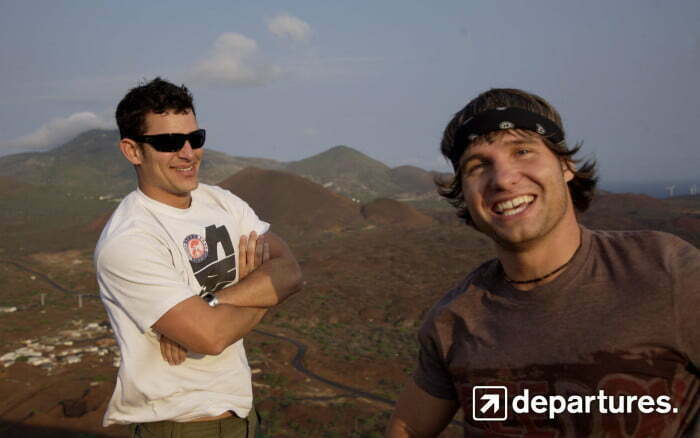 Meet Scott Wilson and Justin Lukach
What's the show about?
The show starts out with high school friends Scott and Justin deciding to leave their jobs, homes, and friends behind to go and travel the world for a year. They are that crossroads in life where they're not quite ready to settle down but they feel like that window of opportunity to explore is closing, and so they embark on a world adventure that is documented by their friend and cameraman Andre Dupuis.
One of the things I love about the show is that these guys aren't just passing through a destination, rather they base their travels around a web of connections – friends, acquaintances and old classmates. This allows them to dig a little deeper and explore each country beyond what they see in the surface; they go to Jordan for their buddy's wedding where they get a unique perspective at Jordanian wedding traditions, they meet up with a Japanese friend who shows them that in Tokyo you work hard and party harder, and then they befriend a Brazilian girl who ends up showing them around her country. They follow that trail of connections that 'makes' a trip!
I also like that they are realistic when they portray their adventures. Yes, travel has its incredibly highs where you feel like you're on top of the world, but there are also moments when you hit rock bottom. Relationships fizzle, family falls ill, and shit happens. At points they question whether it was all worth it, but considering they inspired an entire generation to be bold, brave, and get out there, I'd say, yes, YES IT WAS!!!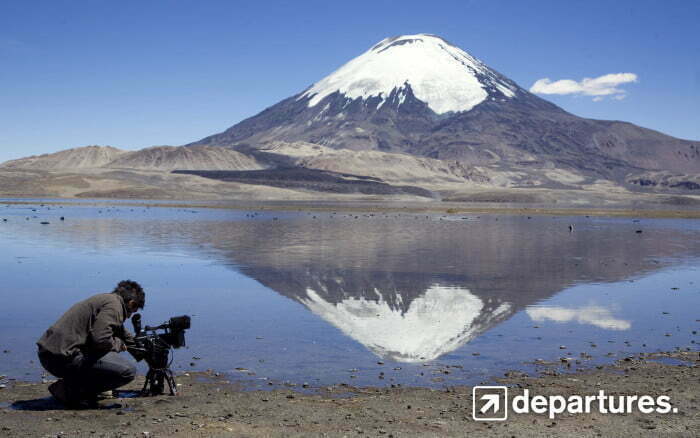 And I have to mention the cinematography. Andre is able to work magic behind the lens and he captures moments that almost seem frozen in time. Some of the landscapes he filmed of Canada's prairies and New Zealand's mountains are forever etched in my memory. It makes me want to be a better YouTuber.
If I still haven't convinced you, then you need to watch the intro for yourself:
How did it change me?
It's fair to say I had the travel bug long before I watched the first episode. Just while completing my undergrad I managed to travel to India, Peru, Argentina, Brazil, Cuba, France, England, Spain, Switzerland, and Germany, not to mention smaller trips around North America. I took off during Christmas Break, Reading Week (the Canadian equivalent of Spring Break), and as soon as I was done writing my exams.
My world revolved around travel, going to work so that I could afford more travel, and taking courses in the field of Humanities because if you can't travel, you might as well be reading about all these amazing places!
However, it never occurred to me that you could travel long-term. I thought those round-the-world tickets were for rich couples going on a 3-month honeymoon or retired people who had saved up for it all their lives.
Departures helped me realize that I wanted my own big adventure too, and I didn't just want it to last for a couple of weeks.
And so after hitting rock bottom with the post-university blues, I started this blog so I could share my travel experiences, I moved to South Korea to teach for a year, I ended up meeting my husband (who is perhaps even more addicted to travel than I am!), I started a YouTube travel channel (which doesn't compare with Andre's cinematography, but is still a lot of fun!), I went on a 15 month backpacking trip, I started travel blogging for a living, and I discovered a new way of life that may not be very conventional but makes me very happy!
So why am I telling you all this?
Because this week the show officially launched on Netflix! I'm sure you can imagine how I've been spending my free time…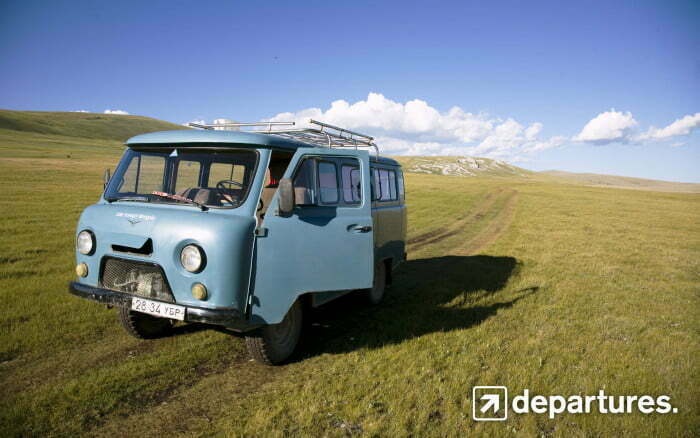 Where did Departures travel?
If you've watched the show, then you already know that their 1 year trip went on a lot longer than they had initially anticipated! But if you haven't, here's a little sneak peek at what you can expect:
Season 1: Canada (coast to coast), Jordan, India (x2), Ascension Island, Japan (x2), Cook Islands, New Zealand (x2), Thailand, Cambodia, and Canada (pushing north).
Season 2: Morocco, Libya, Brazil (x2), Cuba, Mongolia (x2), Iceland, Zambia, Madagascar, Chile (x2), and Antarctica.
Season 3: Russia (x2), Sri Lanka, Vietnam, Papua New Guinea (x2), Ecuador, Ethiopia (x2), Rwanda, Greenland, North Korea (x2), Indonesia (x2), and Australia.
If you've ever wondered what it would be like to travel the world, you need to check it out! It might just change your life too.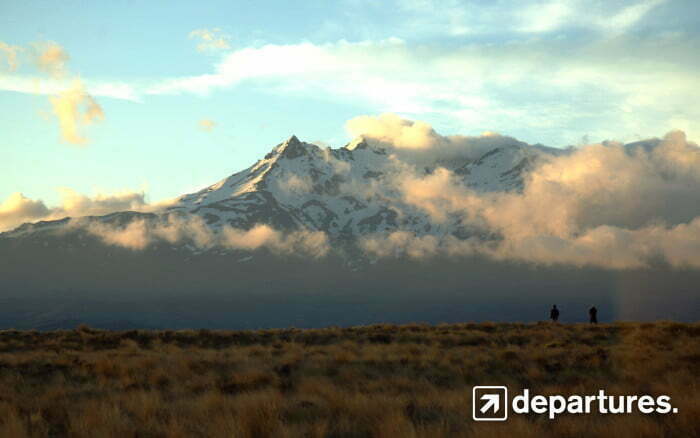 Have you watched Departures?
What's your favourite travel show?