When exploring Santiago, many people don't know where to start as far as going to different neighborhoods. The city was actually founded in 1541, meaning that in the present day there are quite a few areas with historical ties and roots. In this guide to Santiago, I'll be explaining some of my favorite neighborhoods along with places you can't miss.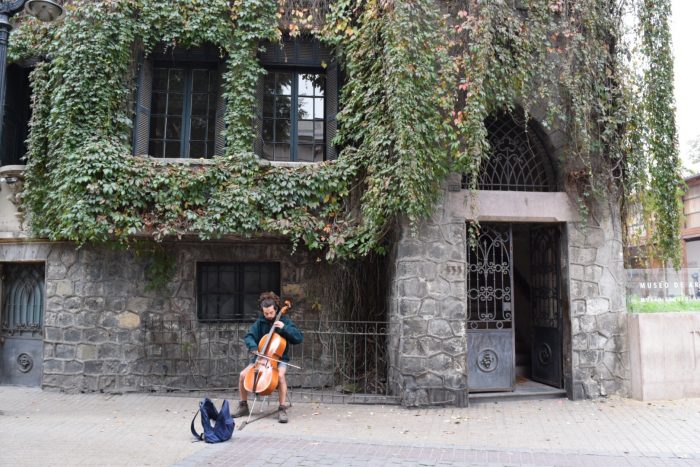 Barrio Lastarria
Let's start with one of the most popular neighborhoods for tourists to visit. Its abundance of restaurants, bars, and shops in general makes Barrio Lastarria a perfect place to stay in Santiago. The area itself is quite small and almost hidden among the busy streets of Santiago Centro. The picturesque architecture easily distinguishes it from the surrounding areas and the restoration of this neighborhood is quite noticeable as the Chilean government has been very careful to keep the bohemian vibe of Lastarria alive.
Typical places to visit in the area include Centro Cultural Gabriela Mistral, a cultural center inaugurated in 2010 and named after the famous Chilean poet, and Parque Forestal, one of Santiago's most beautiful parks.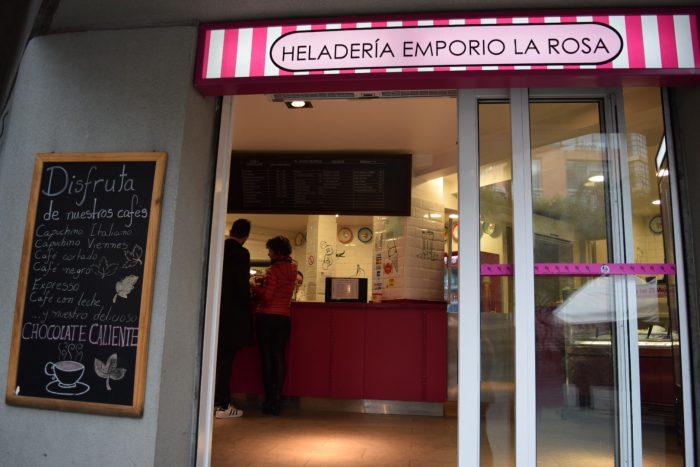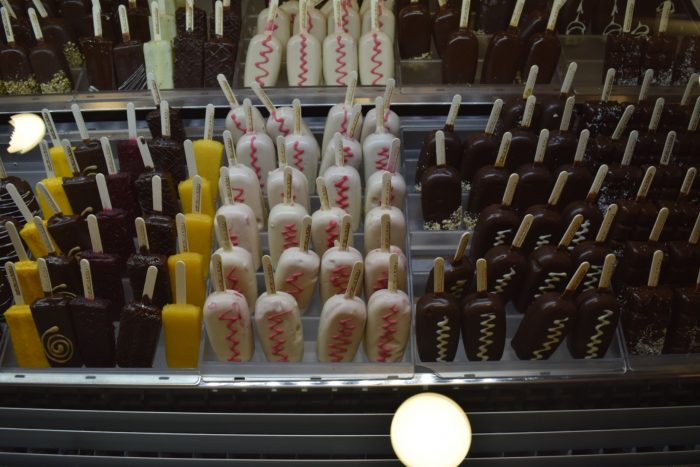 What not to miss: Emporio La Rosa
Emporio La Rosa is known as one of the top 25 ice cream shops in the world. Therefore, if you have a sweet tooth like I do, this is a stop you absolutely can't miss. While it is now a chain with multiple locations across the country, the store in Parque Forestal is the original. Unsure of what to order? Just ask to taste a few different ice creams by saying "¿puedo probar…?". My preferred flavors include frambuesa menta (raspberry mint) and chocolate avellana (chocolate hazelnut).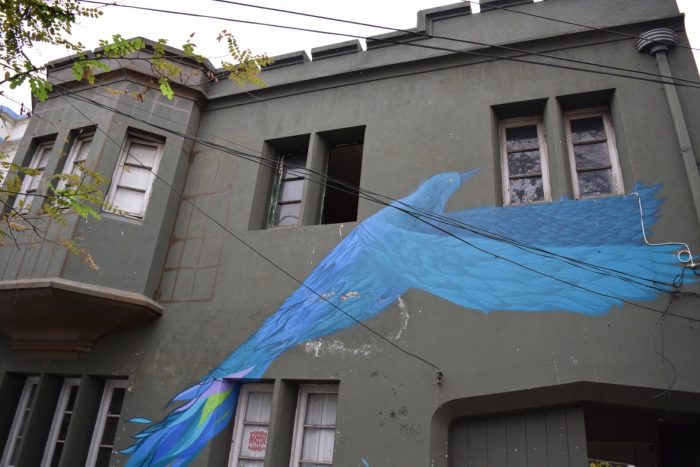 Barrio Italia
After spending some time in one of the most popular tourist neighborhoods, make sure to save some time for Barrio Italia. While more people actually know about Lastarria, my personal favorite between the two is Italia. Originally known for being an immigrant neighborhood (mainly settled by Italians), this area is now popular for its quirky furniture boutiques, clothing pop-up stores, and trendy cafés.
The buildings in which these stores are located are what give the neighbourhood its particular character. From the outside, they seem to be houses. However, what you notice upon entering is that the individual rooms of a former home have now been made into small boutiques. What would have been the patios of these houses are now full of restaurants, coffeeshops, and even a gourmet chocolate bar in one instance.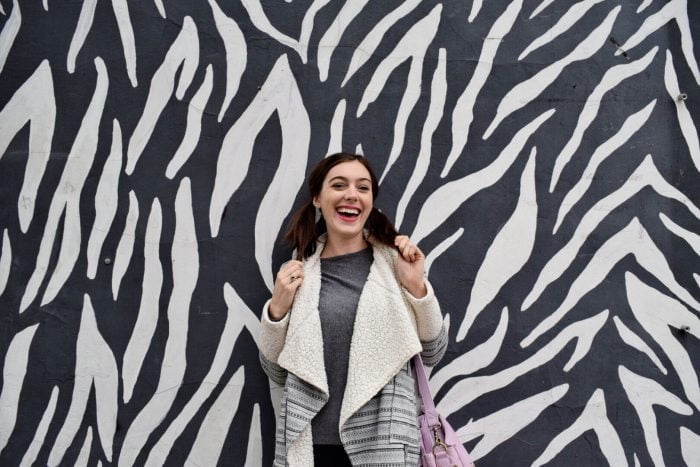 What not to miss: Café de la Candelaria
This darling café can be found within one of the patio areas inside a typical Barrio Italia building. I love Café de la Candelaria for many reasons: its delightful décor, delicious lattes, and fluffy pie de limón. However, the best thing about this restaurant is the fact that it serves brunch!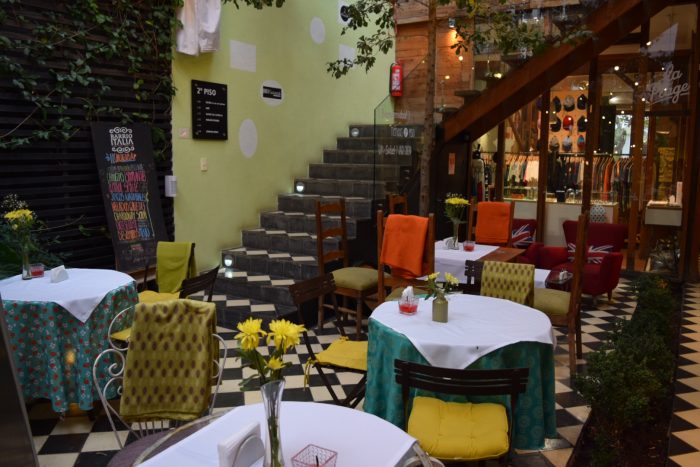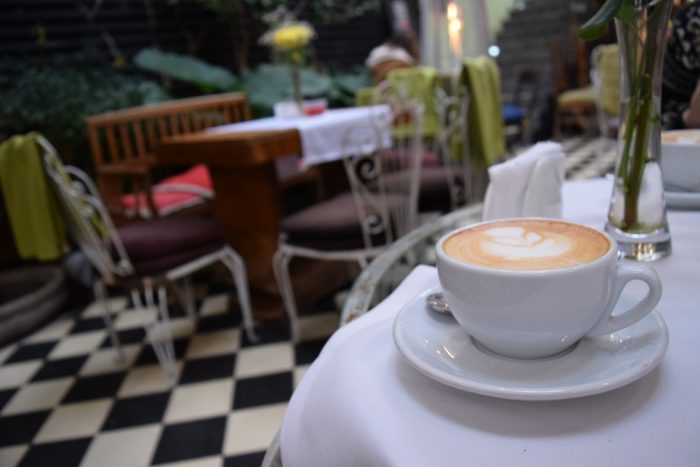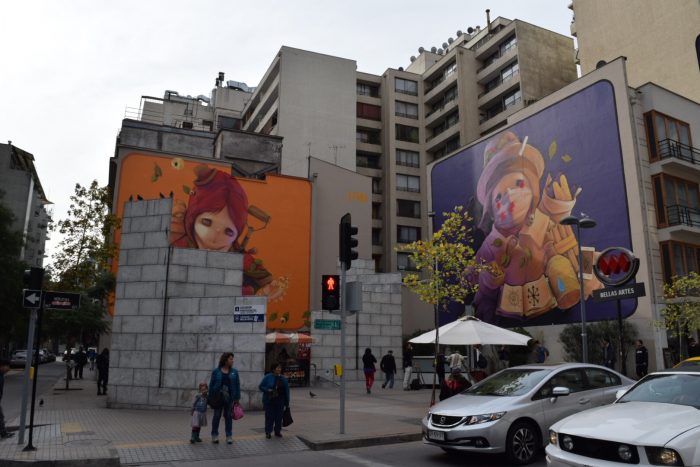 Barrio Bellas Artes
I often refer to this area as the most artsy neighborhood in the city. Often confused with Barrio Lastarria due to their proximity to one another, Bellas Artes is another Santiago neighborhood that every tourist should see.
Start your tour at the Bellas Artes metro station and make your way around the few blocks of this tiny hipster zone. If you like Indian food, take a lunch break at New Horizon Comida Hindú, located on Merced Street.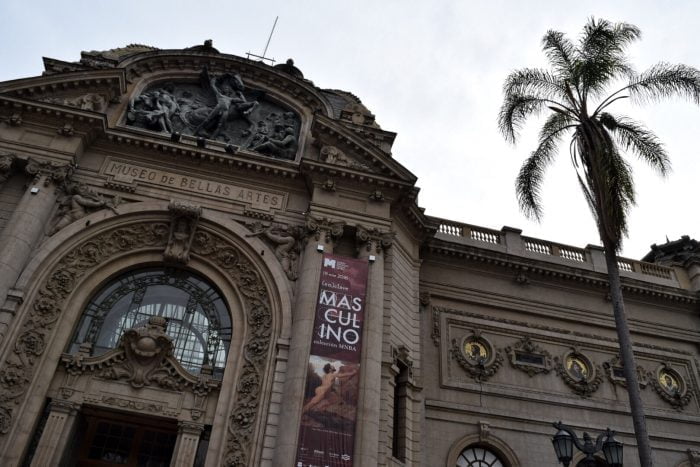 What not to miss: Museo Nacional de Bellas Artes
Bellas Artes actually derives its name from the Fine Arts museum located within its boundaries. With a constantly changing wave of exhibits and free entry, it's easy to spend hours exploring the various rooms. If you speak a high level of Spanish, I recommend going to one of the free tours offered by the museum. You can see the schedule here.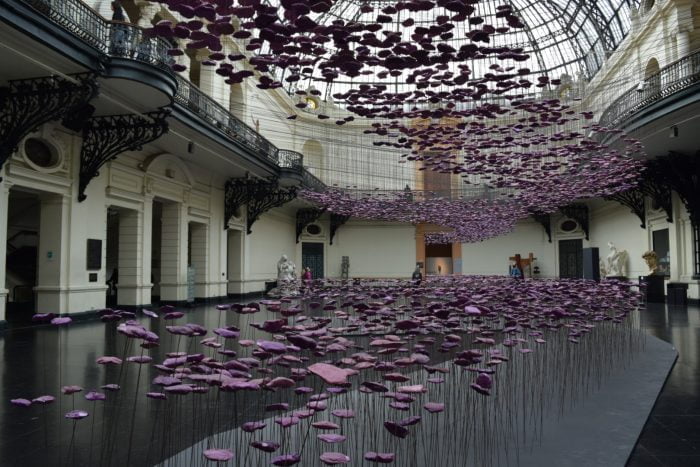 What's your favourite neighbourhood in Santiago?