Paris has acquired the reputation of being an astronomically expensive place to visit. The City of Love comes at a price and that price is not romance. However, I've said it before, and no doubt I'll say it again, Paris does not have to break the bank. If you plan things in advance and are smart about your money choices, then it's definitely possible to visit Paris on a budget. Here are 8 ways to save money in Paris: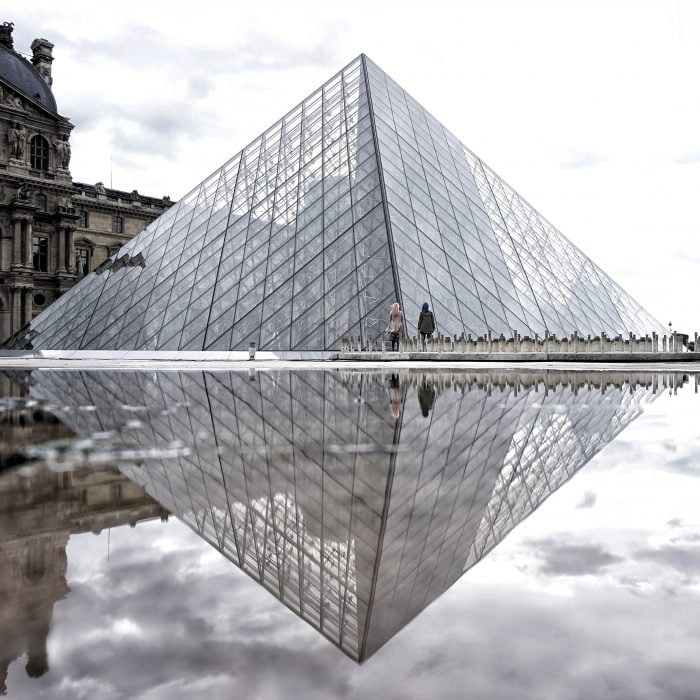 Enjoy free museum days
On the first Sunday of every month, a collection of museums and monuments around the city open their doors completely free of charge, including popular attractions like the Arc de Triomphe and the Louvre .
The only downside is that these attractions can get pretty busy, so try to arrive at least half an hour before the opening time, or else risk a three-hour queue – particularly for Parisian favourites!
If you're visiting the city at another time of the month, but are still planning on visiting a fair number of cultural sites, then I highly recommend purchasing the Paris Museum Pass.
There are also a few free museums to visit in Paris, like Musée d'Art Moderne (Museum of Modern Art) and the permanent collections of Musée de la Vie Romantique (Museum of Romantic Life) – an oasis in the heart of Le Marais.
Use the metro to get around
Of all the ways to save money in Paris, this is probably the easiest and most efficient. There's no doubt that the fastest, easiest and cheapest way to get around the city is via the metro and bus systems. Skip the taxis and instead, opt to swipe into Paris' underbelly.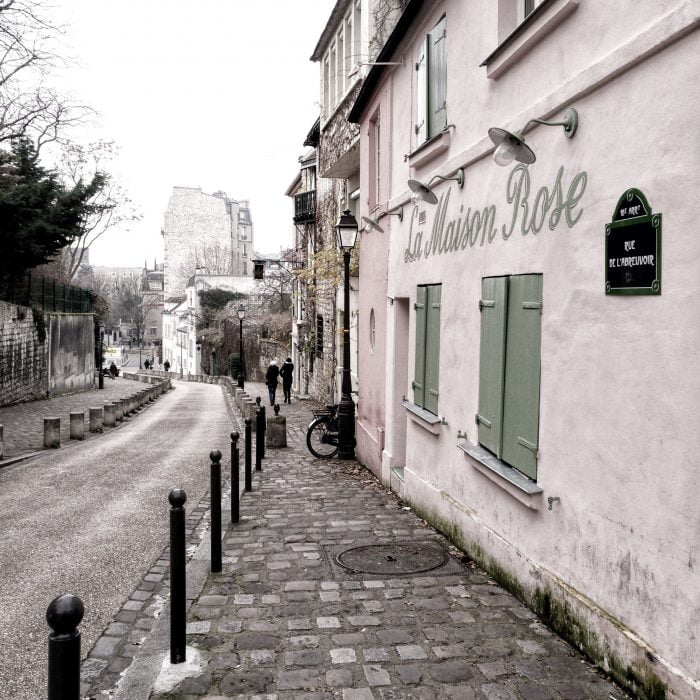 Buy a carnet with 10 tickets
And while we're on the subject of transport, make sure that you invest in a 'carnet'. This means that instead of buying one ticket at a time, you buy a pack of 10 from the ticket machine, saving around 30 cents per ticket. It may not sound like a lot, but it adds up over time.
Explore Paris' off-beat districts
As in any other big city you visit, some districts are a lot more expensive than others, meaning that you can end up paying through the roof for something that would cost a fraction of the price in a lesser-visited neighbourhood.
Visiting the less touristic neighbourhoods will quite literally shave euros off your restaurant and café bills, ensuring that you can easily stick to your budget!
While cafés in some arrondissements can charge up to €6 for a glass of wine and €4 for an espresso, in other districts (like the 11e), a glass of wine can be as little as €2.50, and an espresso, €1.50.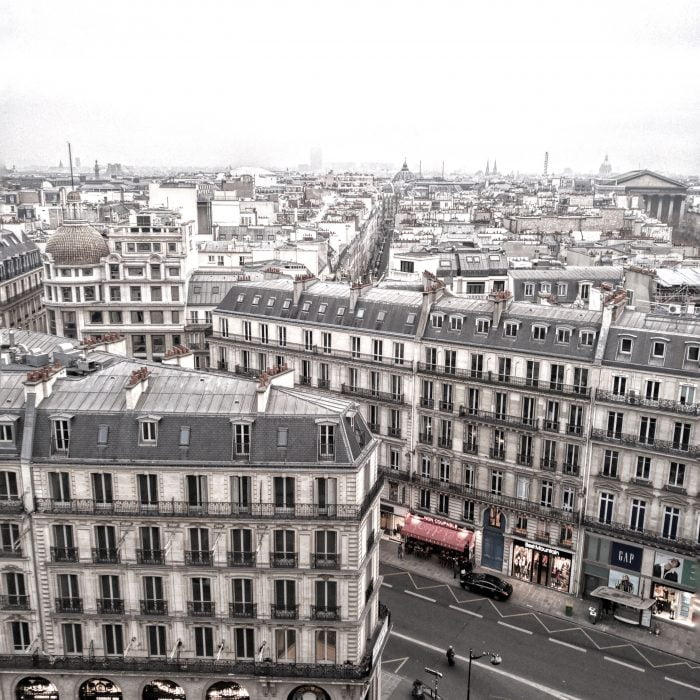 Take advantage of free things to do
There are plenty of free things to do in Paris that won't cost you a penny. From wandering around parks (Jardin des Tuileries is easily the most popular) to indulging in the Parisian past time of window shopping (in French this is known as 'lèche vitrine'- literally 'window licking'), there's no shortage of things to do.
A particular favourite of mine is heading up to the rooftop terrace of Printemps (a department store on Boulevard Haussmann); not only do they offer fantastic views of the city, but you can enjoy €2 espressos at the same time!
If you're only in the city for a short visit, this 2-day Paris itinerary will help you cover some unmissable attractions.
Only order tap water
Never ever order a bottle of water in a Parisian restaurant. In a city where the tap water is safe to drink, you can simply save a ton of money by ordering tap water with your meal.
After all, bottles of water can end up costing up to €4.50. Instead, ask for "une carafe d'eau s'il vous plaît" when ordering your meal.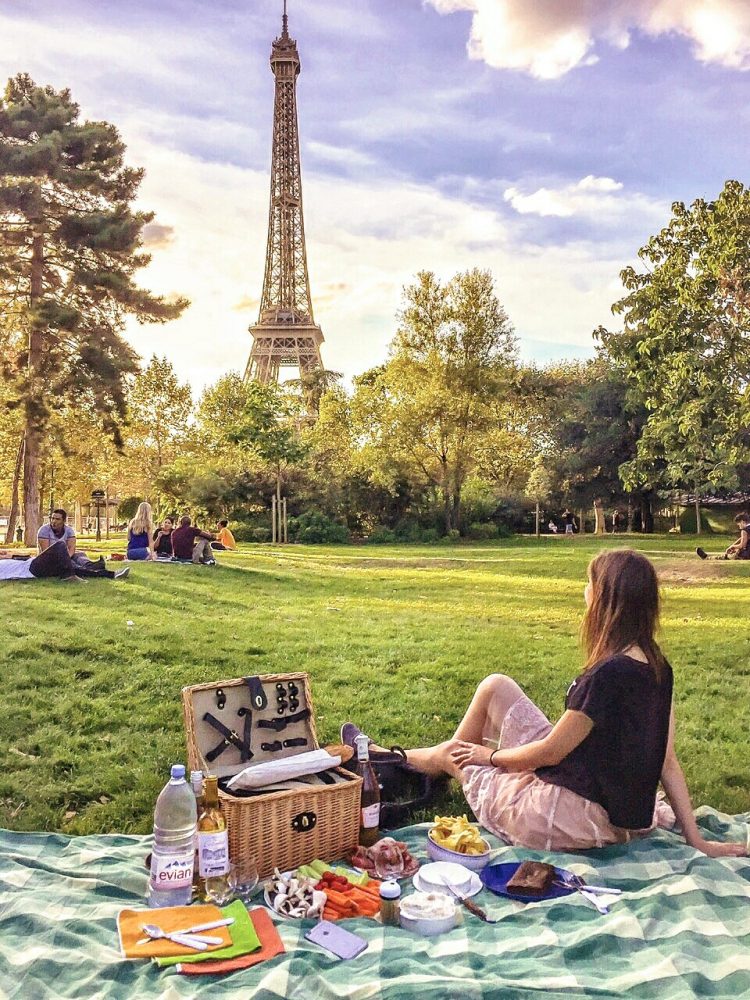 Create your very own Parisian Picnic
If you're visiting Paris, particularly in the summer months, then you can save a lot of money by creating your own Parisian feast, without the hefty price tag.
Think: wine, croissants, real French cheese and summer fruits. You can purchase these ingredients in nearly every supermarket throughout the city.
Some of the best picnic spots in Paris include Champs de Mars, which is right in front of the Eiffel Tower; and along Quai d'Orléans, which offers amazing views of Notre Dame at sunset.
Choose your accommodation wisely
Many travellers wishing to save a little bit of money will end up booking their hotels far away from the center of Paris. The major downside is that then you can end up traveling over an hour and a half each way just to get into the city.
Instead, try searching for chic hostels or AirBnB apartments, which can offer reasonable rates without sacrificing on location.
What are your tips for visiting Paris on a budget?