Today I'm going to share some of my top tips for booking with AirBnB. For those of you who may not yet be familiar with it, AirBnB is an online marketplace that connects travellers with hosts who want to rent out spare rooms and entire homes, and you can find some pretty unique properties!
I first started using AirBnB back in 2013 when Sam and I hit the road full time. The whole concept of accommodation-sharing sites was just starting to pick up, and we slowly found ourselves transitioning from staying in guesthouses, hostels and hotels to staying in properties that offered more space, better prices and put us in residential neighbourhoods.
Over the years we've booked with AirBnB to stay in unique properties like an Art Nouveau mansion in Nürnberg, a trendy attic apartment in Krakow, and a historic cave in Matera!
After booking over 80+ properties to date, we've also learned a thing or two about finding the ideal space when booking with AirBnB, so here are 10 tips to get you started.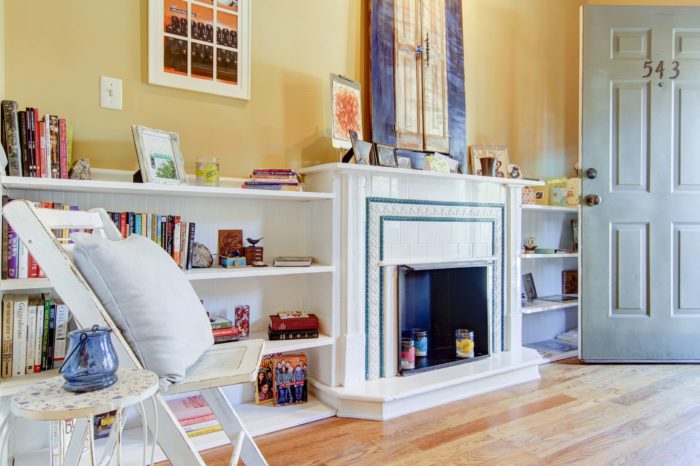 My tips for booking with AirBnB
1) Make your booking well in advance
First things first, if you want to end up in a great AirBnB, you need to book in advance!
This sounds like an obvious piece of advice, but great listings get booked first, even more so if it's high season or there's a special event or festival taking place in that particular city. The further in advance you book, the better the options you'll have.
I like to book with AirBnB as soon as I have my travel dates set and transportation confirmed. If I'm travelling to a popular destination during high season, I will book months in advance.
2) Check what type of property you're booking
AirBnB has different types of properties and this is something that you need to check very carefully when booking a place.
You can choose from:
Entire place – where you have the whole home to yourself
Private room – where you have your own bedroom but shared common spaces like the kitchen, living room and dining area
Shared room – where you'll be sleeping in a common area like a living room
Hotel room – a new option for boutique hotels and hostels listing their properties via AirBnB
As you can see, forgetting to tick the type of property you want can be the difference between having your own private apartment or potentially sharing a place with the owner.
I like to tick the 'entire place' box before I even start my search and double-check before I hit 'book'.
3) Use additional filters to choose must-have amenities
Another question to ask yourself is, what are the essentials needed to make this a good stay?
Do you need WiFi access to stay on top of your work?
Do you need more than one bathroom for your group?
Do you need a washer to do laundry during your stay?
Do you need AC so you don't melt in the summer heat?
Do you need a heater so you don't freeze during your winter trip?
Just because you deem WiFi and AC everyday essentials, doesn't mean every listing will have them.
I was surprised by the number of apartments that didn't have central heating when I did my first European winter trip. Well, I was cooold! Now I know to tick off the 'heater' box when I do my searches instead of taking that for granted.
If there's an amenity that's an absolute must for you and your group, tick that box under 'more filters' and make sure you're only considering properties that have what you need.
4) Use the map to browse through neighbourhoods
Whenever I'm travelling to a new city, I like to research the best neighbourhoods to stay in for visitors. For me, that means a location with easy access to public transportation, within walking distance to some eateries, and not too far removed from the city's attractions.
Once I have an idea of where in the city I want to be, I'll search for AirBnB properties in those neighbourhoods.
When booking with AirBnB, you can make use of the map to browse properties that are in your preferred neighbourhoods. As you zoom in to a specific area on the map, more listings will appear, so it's worth taking your time with this.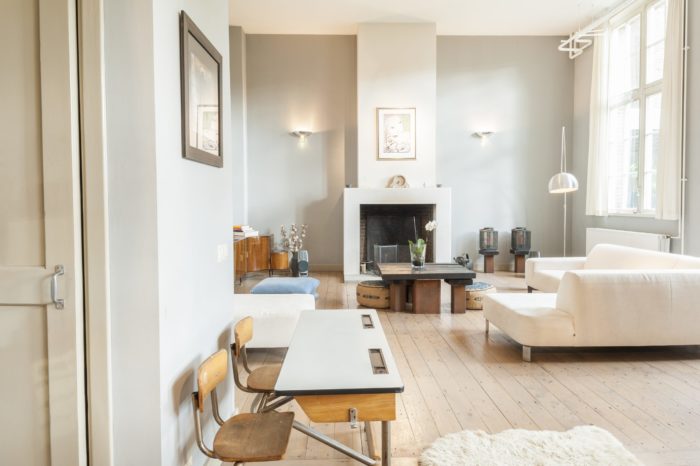 5) Consider listings past the first page
It's easy to get stuck on the first page of listings since these are the properties with the highest ratings, best prices and most reviews, however, if you click past the first page, you can find some real gems.
Past the first page, you might find some newer properties with fewer reviews, but there are often great deals to be had. That's how I ended up booking a designer apartment in Buenos Aires at a steal when it was first listed.
6) Look for the Superhost symbol
Another way to guarantee a great stay when booking with AirBnB is to look for properties with the Superhost symbol.
A Superhost is an experienced host who provides extraordinary service to their guests and has an overall rating of 4.8/5 or higher. Superhosts are checked for their performance quarterly to ensure they are maintaining these standards.
You can look for the Superhost badge on a listing, or use the filters to only view properties with Superhosts.
7) Check for additional fees and see how they add up
One thing I always do before booking with AirBnB is to compare the final price.
Sometimes one place may have a lower day rate but a high cleaning fee, while another place may have a higher day rate but no cleaning fee making it cheaper!
The price of the rental can also depend on the number of guests staying in the AirBnB. Sometimes there's an extra fee for any additional guests, which can affect your total.
Plus there's also the service fee to consider, which is the fee collected by AirBnB for providing a platform for you to make your booking.
Once you've narrowed it down to a few properties you like, compare the final price and see which one is the better deal. You might be surprised by what you find.
8) Read through the reviews and keyword search
I always, always, ALWAYS read through the reviews previous guests have left so I know what to expect from the AirBnB I'm booking.
I also like to keyword search through the comments. For example, if I'm booking an AirBnB in a busy area, I might search for the keywords 'loud' and 'noise' to see if previous guests have found the place too noisy to sleep through the night. If I know I need to catch up on work while I'm travelling, I might search for 'WiFi' and 'slow' to see if any guests have had problems with the Internet speeds during their stay, and so on.
That being said, I think it's important not to let one negative review scare you away. If I see a property looks great, but it has one negative review, I read through the other reviews to see if anyone else complained about these same issues. If that negative review doesn't really line up with what everyone else is saying, I dismiss it as a difficult guest or someone who had a bad time on their trip.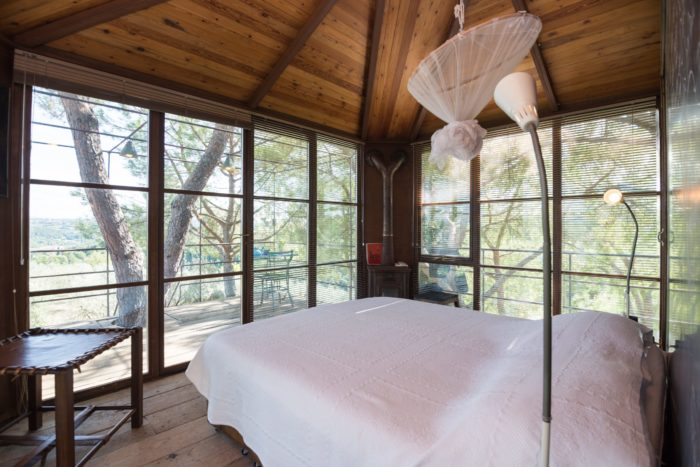 9) Look at the pictures carefully
There are lots of clues about the place in pictures, so this is your time to play detective.
For example, one thing I always look at is the bathroom:
Does it have a shower or bathtub?
If it is a bathtub, does it have that dreaded hand-held shower head?
That's just a personal pet peeve of mine, but seriously, how do people wash their hair with hand-held showerheads? I always feel like a contortionist trying to scrub my scalp, keep the showerhead between my knees so it doesn't spray the entire bathroom, and I'm freezing because there's no water on my body.
Getting back to the point, the photos are a good opportunity to familiarize yourself with the property before you book.
10) Message the owner if you have additional questions
If I'm doing a longer stay on AirBnB, for say a month, I like to message the host with some additional questions to make sure the place is going to be a good fit.
For example, before I spent a month living in my Berlin apartment, I messaged the host about the internet. I knew I had lots of work to catch up on and lots of big files to upload, so I had to make sure I had a good internet connection for the month. The host responded with the apartments internet speeds (which were blazing fast, by the way) and I was sold. I booked instantly.
I think it's important to ask questions if you're planning to do a longer stay in an AirBnB. It's easy to brush off a few minor issues when you're only staying in a place for a few nights, but when it's long-term, you want to make sure you'll be comfortable.
11) Read the cancellation policy
Hosts on AirBnB can choose from 3 cancellation policies: Flexible, Moderate, and Strict.
The cancellation policy is always stated on the listing, so make sure you click through and read it to see how this would affect you should your plans change.
Some hosts may allow you to cancel 24 hours before check-in and still offer you a refund on the stay, while others may provide no refund at all should you cancel past a certain date.
If your travels aren't set in stone and there's a chance your epic travel itinerary could change, it's best to choose a property with a flexible cancellation policy that leaves some wiggle room.
12) Confirm the instructions for check-in
Last but not least, don't forget to get in touch with your host a few days before your trip to confirm the address and the check-in process.
Some hosts meet you in person to show you around, other hosts have self-check set up with a keypad, and a few hosts may even hide the key in a flower pot (true story)!
Make sure you know how you're getting in, and have your hosts phone number on hand just in case you run into any trouble and need to get in touch right away.
Those are my top tips for booking with AirBnB! I hope you found them helpful and feel more prepared to book your stay.