Should you or should you not book your accommodations in advance? This is a question I get asked a lot, and it's a tricky one to answer because it depends on a lot of different factors: Where are you going? When are you going? What kind of traveller are you? What kind of place are you looking for? Are there any special festivals happening while you're in town? So many questions, but you need to consider all of them.
When I first started travelling, I used to pre-book all of my accommodations well in advance. I was still quite inexperienced and I wanted to have the reassurance that I had a place to sleep every night.
However, during my most recent travels (particularly backpacking in Southeast Asia) I found that I could often get better deals if I showed up at a guesthouse and asked to see a room rather than making reservations in advance. This generally involved doing a bit more legwork (ie. visiting 3 or 4 guesthouses until we found a decent one with availability and fair prices), but it paid off in the end.
That being said, there were also times when I just clicked 'book it now' because I didn't want to deal with the hassle of finding a place after having spent a full day in transit.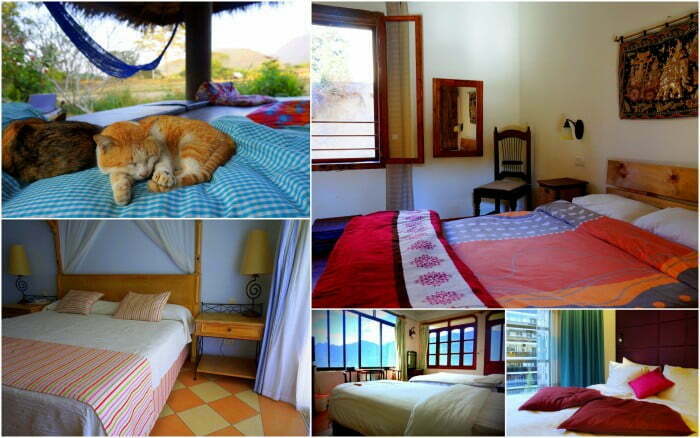 Today, I thought I'd share some of my tips on when to book in advance and when you can just show up:
Book ahead if…
You've been to the hotel before. I'm a bit of a destination repeater; there are some cities that I find myself passing through again and again. If there's a hotel I know a like, I'm not going to take my chances and show up without a reservation. I'll book in advance.
It's high season. If you're travelling during high season it's best to have accommodations booked prior to your arrival. You don't want to arrive at a destination only to discover that everything is booked up.
You're travelling to a popular destination. Some destinations are crowded no matter what time of year you visit, like say, Paris, New York or London. Of course, you'll still be able to find a place, but it may involve a bit more leg work.
There are festivals or special events going on. You don't want to arrive without a reservation in Buñol during La Tomatina, Munich during Oktoberfest, Edinburgh during Hogmanay, or any of these other festivals. These events draw big crowds and the pick of the crop gets booked up months in advance. What's left over is usually run down and in the outskirts of town.
You are arriving late at night. There's nothing worse than arriving at your destination at 2 in the morning and having to deal with the fact that you don't have a place to sleep. Have a plan.
You are arriving after a long journey. Is it going to take 3 planes, 2 buses, and 1 train to reach your final destination? If you're spending that many hours in transit, you're going to be exhausted by the time you get there and you won't want to start scouting places.
It's just a short overnight stay. If I'm in transit and I only have 1 day in a city, I usually book in advance. Why waste the little time you have searching for a place when you can spend it doing a bit of sightseeing?
You're looking to get a deal on luxury accommodations. Sometimes you can score some serious deals on luxury hotels by booking online. If you see a price you like, book the room.
You're travelling in North America. So, the distances here in North America are kind of long and sometimes the train/bus terminals are located in the outskirts of town, which means you can't exactly walk downtown and start looking for places. It's just easier to book ahead and take a cab.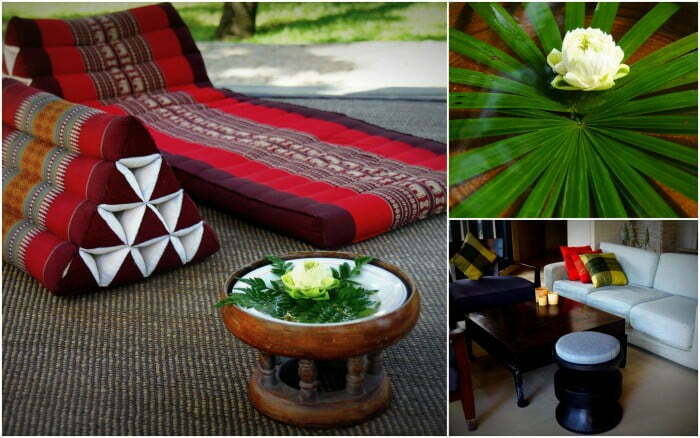 Some sites to consider :
AirBnB – I am a HUUUGE fan of AirBnB and it's my go-to site whenever I'm doing a longer stay that's upwards of 1 week. First of all, I love being able to stay in a real apartment with my own bathroom, my own kitchen, and my own washing machine. Sam and I started using this site when we were travelling in Europe last spring and we stayed in some wonderful places in cities like Istanbul, Berlin, and Prague. We've also used it here in North America in cities like Montreal, New York City and Chicago, and we've only had positive experiences. I actually still keep in touch with some of the people who have hosted us! (If you'd like to try AirBnB, you can get a free $25 credit here.)
Hostelworld – I haven't been staying in hostels as much lately (the cost of 2 people staying in a hostel is sometimes the equivalent of just booking 1 hotel room AND we get our own bathroom!), however, when I do stay at a hostel, I always go with Hostelbookers. They've been my go-to website since my very first European backpacking trip.
Agoda – I started using Agoda when I was in Southeast Asia and I haven't stopped since. I like using this site whenever I'm booking stays in boutique hotels or private villas. The property reviews on Agoda are always pretty spot on, so I feel confident that what I see is what I'm going to get.
Yonderbound – This one is fairly new and I still haven't had the chance to use it myself, but it's a visual approach to booking (think Pinterest for hotels). It allows you to earn credits for future bookings, it's connected to TripAdvisor, and the prices are often lower than what you might find on other booking sites. (You can get a Yonderbound $10 credit here.)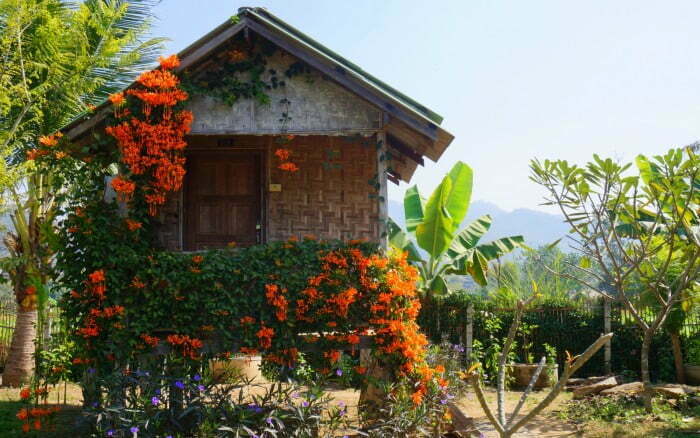 Just show up if…
You're willing to do a bit of leg work. Showing up often means you get to save money, but you also have to be prepared to walk a lot with your luggage in tow. Consider what time of day you're arriving and what the weather may be like (42C with humidity or -21 in the snow isn't ideal!)
You're travelling with an open end date. If your trip is open-ended and you don't have much of a plan, then it makes sense to show up and start looking, after all, you have all the time in the world.
You're travelling during the off-season. Travelling during low season means hostels / guesthouses / hotels have a lot of availability, so again, you can have a look around and take your pick of the bunch.
You're visiting an underrated destination. Ever heard of Viborg, Kaunas or Sundsvall? (Neither had I, I just opened my handy little atlas that I keep on the coffee table.) But my point is, if it's not a major destination, then you can probably take your chances.
Some things to keep in mind…
Depending on where you're travelling to, immigration will likely want to see an address of where you are staying. This doesn't mean you need to have your whole trip pre-booked, but it'd be nice to have an address to write down.
If you're going to be staying someplace for a while, you might be able to strike up a deal for a discounted rate.
Lastly, there are hostels out there that offer free room and board in exchange for a few hours of work every day. I've seen this everywhere from New York City to Yangshuo – something to consider if you can't bear to say farewell just yet!
*This post does contain some affiliate links, but they come at no extra cost to you!*