Edinburgh is a city of sheer beauty; the medieval Old Town is peppered with history and lore, and its cobbled streets, hidden closes and wynds beg to be wandered. The locals are incredibly friendly, the pubs are world-class, and the surrounding natural scenery is mind-bogglingly beautiful.
Its only downfall? Edinburgh isn't the most budget-friendly destination. While some attractions are unavoidably expensive (I'm looking at you, Edinburgh Castle), there are plenty of free museums and historic sites, inexpensive restaurants, and a myriad of outdoor activities to help offset the costs of its pricier attractions.
The following 10 tips will help you stretch your budget, and help you make the most of your time in Scotland's bonnie capital.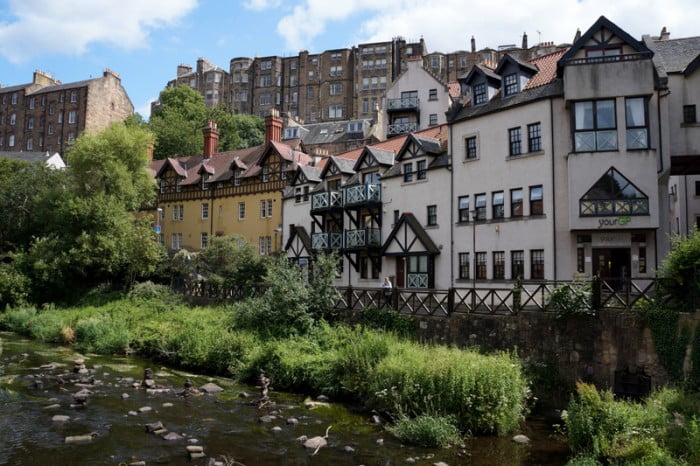 1) Walks, Parks and Green Spaces
One of Edinburgh's most appealing qualities is its abundance of parks and natural attractions. There's plenty to see and do outdoors, and all for free!
Princes Street Gardens is a public park located in the centre of the city, running between Old Town and New Town. It's the perfect spot to escape bustling Princes Street or to simply relax in the shadow of the castle.
The view from Calton Hill is arguably the best vantage point in the city, offering panoramic views of Edinburgh's skyline, Arthur's Seat, and the Firth of Forth. Several monuments can be found on Calton Hill as well, including The National Monument of Scotland and the Nelson Monument.
Located in the heart of the city within Holyrood Park lies Arthur's Seat, a dormant volcano and prominent landmark standing at 251 metres. The ascent is relatively easy, albeit rocky at times, and it takes roughly 45 minutes to reach the summit. The walk is worthwhile – the view from the top is stunning, especially with the castle looming in the distance.
The Water of Leith Walkway is a 12-mile river-side walk, winding through the middle of Edinburgh. The best spot to get on the path is at Dean Village – a historical grain-milling hamlet with buildings dating back to the 1800s. From Dean Village, you can follow the path along the river to the vibrant neighbourhood of Stockbridge, which has plenty of charming cafes and bakeries, gourmet eateries, and vintage and boutique shops. (If you're visiting on a Sunday, be sure to peruse the stalls at Stockbridge Market for local produce, tasty food stands, and a variety of hand-crafted goods.)

2) Free Attractions
Edinburgh has plenty to offer in terms of free attractions; visit The National Museum of Scotland for a lesson in Scottish history, or discover the work of Scotland's most famous writers at The Writers' Museum. The Royal Botanic Garden, The Scottish National Gallery, St. Giles Cathedral, and The Scottish Parliament are a few other popular free options.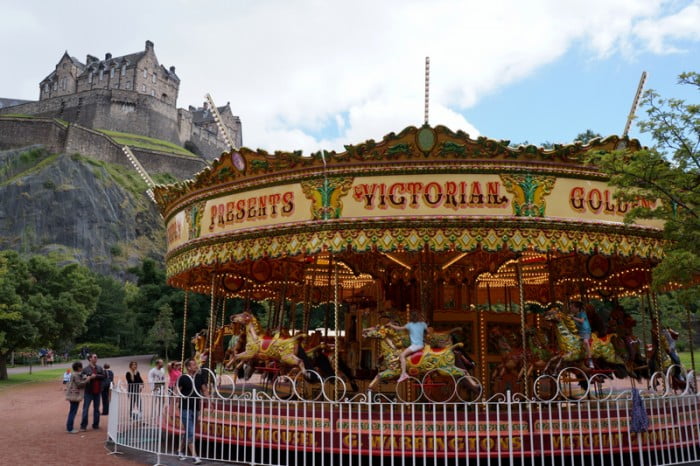 3) Avoid the month of August
The largest arts festival in the world – The Fringe Festival – takes place over the course of three weeks every year in August, and accommodation prices skyrocket as the city sees a massive influx of visitors. Unless you're planning a visit specifically to coincide with the Fringe Fest (which I would highly recommend, by the way!), avoid this month to save on accommodations, and just about everything else.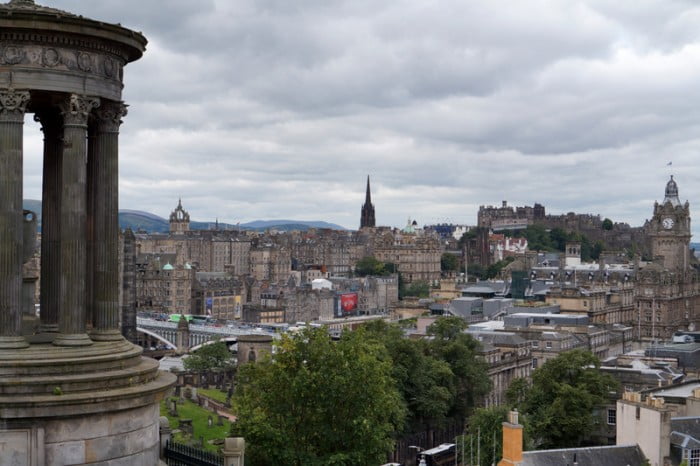 4) Getting Around
Edinburgh is an incredibly compact and walkable city, and the best way to explore is by foot – especially since most attractions are located within neighbouring Old Town and New Town.
If you want to utilize public transportation, the buses are convenient and relatively inexpensive; a single ticket costs £1.50, and a day ticket is £4.00, which also includes unlimited travel on the trams. If you're planning to use transport for a number of days, be sure to look into the weekly passes to save money.
The Airlink bus continually runs between the airport and the city centre, and the cost is £4.50 for a single ticket.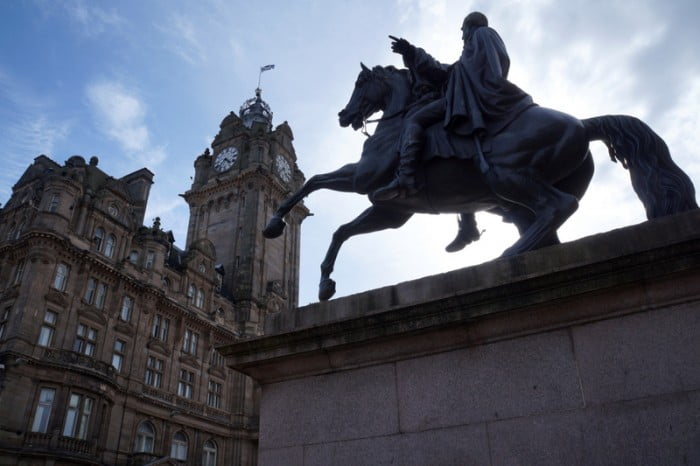 5) Alternative Accommodation Options
Edinburgh has its fair share of moderately priced accommodations; hostel dorm rooms start around £20 pounds per night, and budget hotels like Cityroomz and Motel One average about £80 per night. If you're really looking to cut down on accommodation costs, consider alternative options like Airbnb or HomeAway, where you can rent a cheap room from locals. The University of Edinburgh offers student dormitories of various sizes and types at Pollock Halls for reasonable prices during the summer months, as well.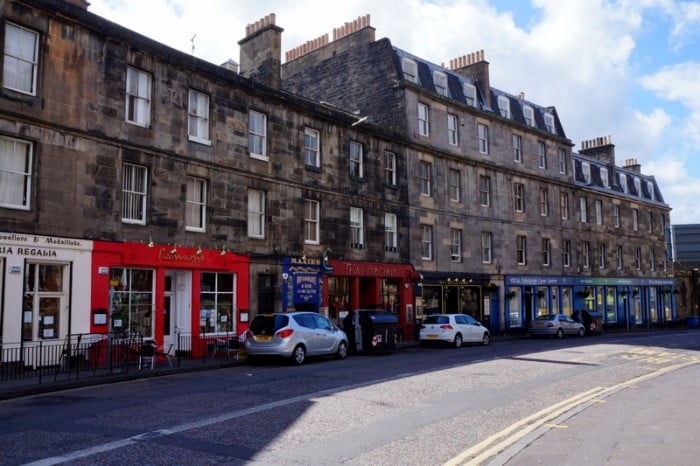 6) Cheap Eats
Dining out in Edinburgh can easily drain your wallet, but there are plenty of budget-friendly restaurants to choose from.
If you're looking for a grab and go-style meal for less than 5 pounds in Edinburgh's Old Town, head to Oink for a simple yet delicious roast pork roll, The Piemaker for hearty meat or veggie pies, or The Baked Potato Shop for massive baked potatoes topped with a variety of hot or cold fillings.
For lunch or dinner, try Mosque Kitchen – a no-frills restaurant known for its cheap and authentic Indian food – where a plate of curry, rice, and naan bread will only set you back about £7. Ting Thai Caravan is another option for fantastic and cheap Thai food; the Pad Thai is delicious and costs less than £10. For Scottish cuisine, Mum's is a great choice for haggis and other classic comfort foods, or try The Dogs: a gastropub featuring traditional Scottish food with a contemporary twist.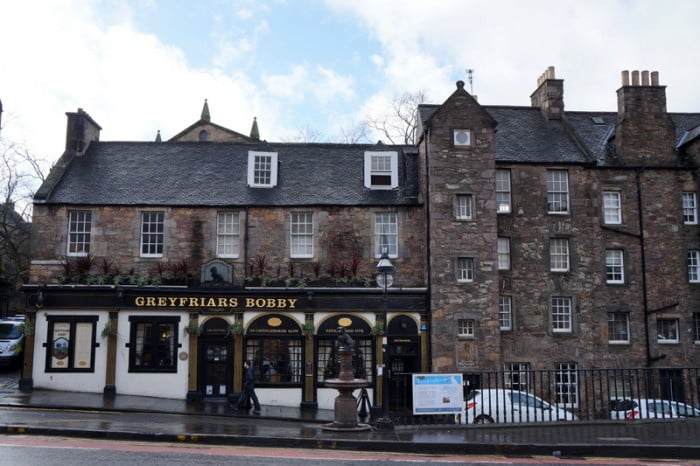 7) Cheap(er) Drinks
Visiting one of the city's historic pubs is a must-do when visiting Edinburgh, but pints and cocktails don't always come cheap. Check out some of the following bars and pubs for slightly cheaper pints, or mixed drink and cocktail specials.
In New Town, Lucky Liquor offers a £5 beer & bourbon deal, The Basement has an array of inventive cocktails starting at £5.50, and restaurant and bar Sygn in Edinburgh's West End has a fair selection of cocktails for £5 as well. Amongst the dozen or so pubs on Rose Street, head to The Black Cat for reasonably priced pints, and live music every Monday and Wednesday.
In Old Town, you'll find Sandy Bell's: a folk bar with traditional music sessions every night of the week, and pints starting around £3.50. Part of the infamous underground vaults are located within Banshee Labyrinth – which is said to be one of Edinburgh's most haunted bars – and many of their mixed drinks and pints cost less than £4. The Hanging Bat is a craft beer bar with an in-house brewery; the lengthy menu includes local and international bottled and draught beer, with the average schooner hovering around the £5 mark.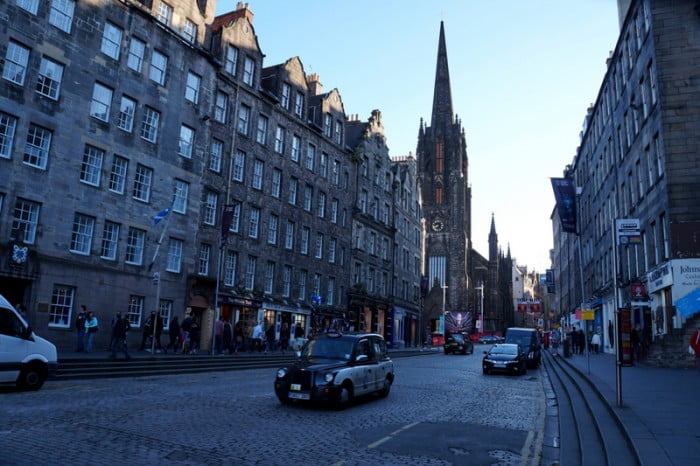 8) Avoid Taxis
Taxis in Edinburgh are very expensive, so I'd recommend avoiding them at all costs if you're on a strict budget. If you happen to find yourself without any other option, Uber has recently launched in Edinburgh and is slightly cheaper than regular cabs.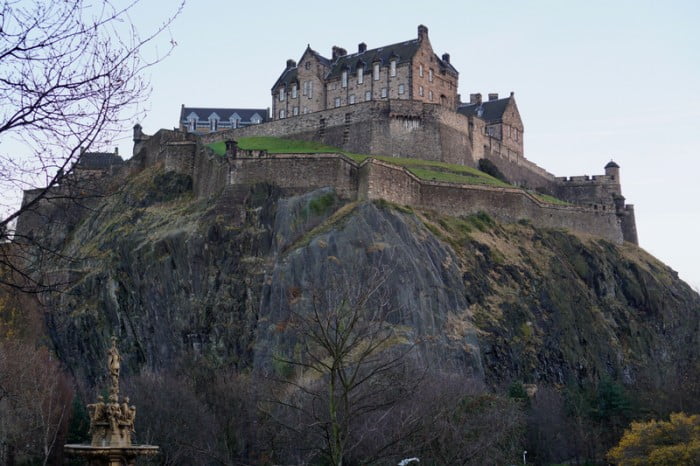 9) Inexpensive and Worthwhile Tours
Discover the dark side of Edinburgh's history on an Underground Vault Tour (£9). This series of tunnels hidden beneath Old Town once housed everything from serial killers to malevolent spirits, witches and infamous criminals – to name a few.
Whisky may be the drink of choice for most visitors, but it isn't the only spirit worth sampling. The Edinburgh Gin Distillery offers a Gin Discovery Tour (£10), where you can learn the history behind Edinburgh Gin, tour the distillery, and sample their acclaimed gin.
The Free Walking Tour covers the main sights in Edinburgh's winding Old Town, and delves into the city's fascinating history, with plenty of tales, legends, and ghost stories thrown in for good measure. It's a tip-based tour, so it's technically not free, but still a great value.
Climb to the top of St. Giles Cathedral on their Rooftop Tour, which provides a beautifully unique view overlooking the Royal Mile (£6).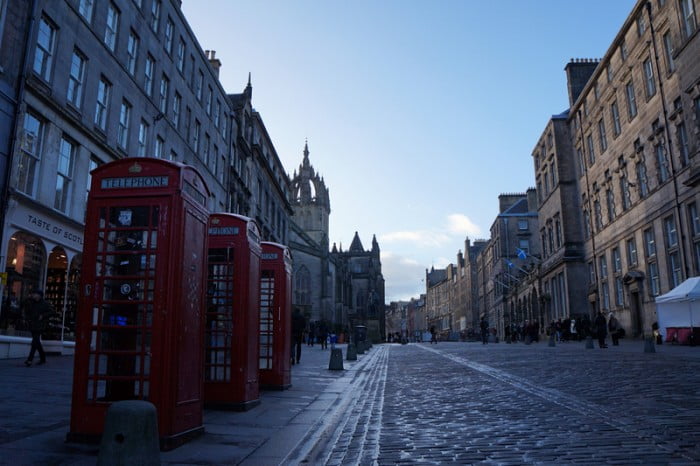 10) Sample the National Drink for Less
If you're a scotch connoisseur, you might want to book a tour at The Scotch Whisky Experience, but if the £14.50 price tag puts you off, or if you just want a wee taste of Scotland's national drink, head to one of the best whisky bars in the city instead. Bow Bar has a dizzying array of single malts on offer (over 300, to be precise), and Whiski Rooms boasts a combined restaurant, bar, and specialist whisky shop.
Do you have any other tips for visiting Edinburgh on a budget?