There is something quite magical about Cusco. Whether it's the fact that the city has a foundational myth comparable to that of Rome, or that Cusco is the perfect example of a colonizer and indigenous culture blend, I can't say. You'll have to see it yourself.
If you're planning on making a stop here before making the trek to Aguas Calientes and then Machu Picchu (highly recommended so as to acclimate to the altitude), I hope to give you a taste of the entrancing city that served as the capital of the Inca empire until the time of the Spanish conquest.
So, if you're just arriving to Cusco, where do you start?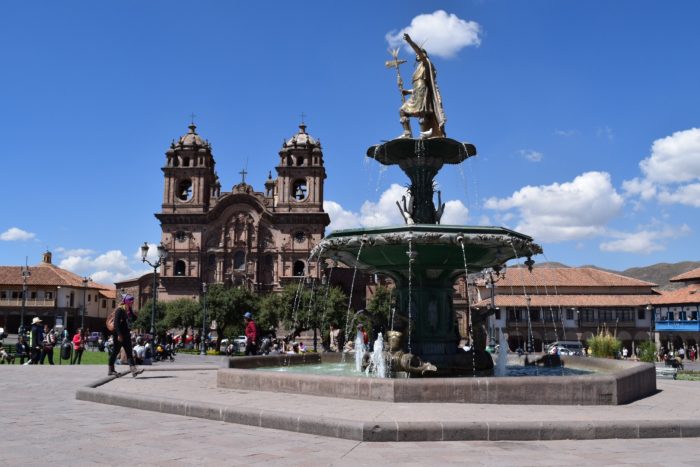 Stroll through the Plaza de Armas
Although the Plaza de Armas in its current state is a peaceful place to chill by the fountain and relax, it has been the scene of quite a few historic events, including the execution of Túpca Amaru II, a leader of the indigenous rebellion against the Spaniards. This plaza forms the center of the city and is where most tourists are concentrated. If you're looking for any tours, this is the place to be as guides tend to hang in this spot advertising various day trips.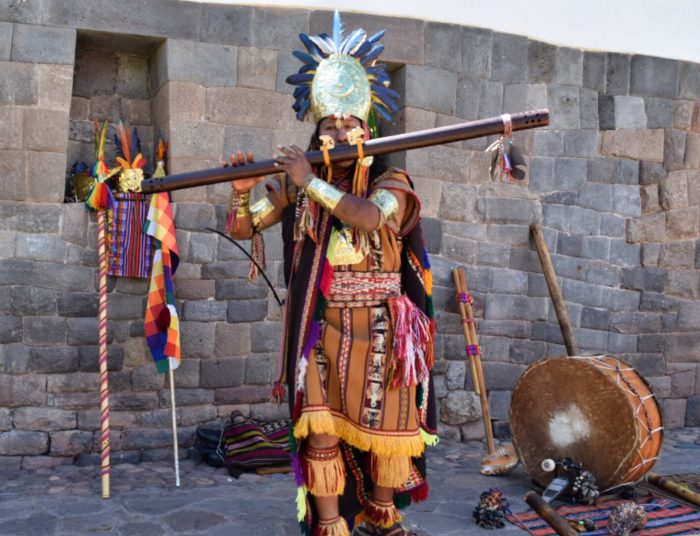 Take a walking tour
I am a huge fan of a good ol' walking tour (typically done for tips instead of any set price). If you're new to Cusco, this is the best way to get a feel for the city as well as a bit of historical background about most of the tourist attractions. On your tour, you'll most likely learn about topics such as Inca culture, architecture, and even music. A popular tourist attraction that also serves as a prime example of Inca architecture is the twelve angle stone, which can be found on Hatun Rumiyoc street (very close to the Plaza de Armas). You can find more information on walking tours here.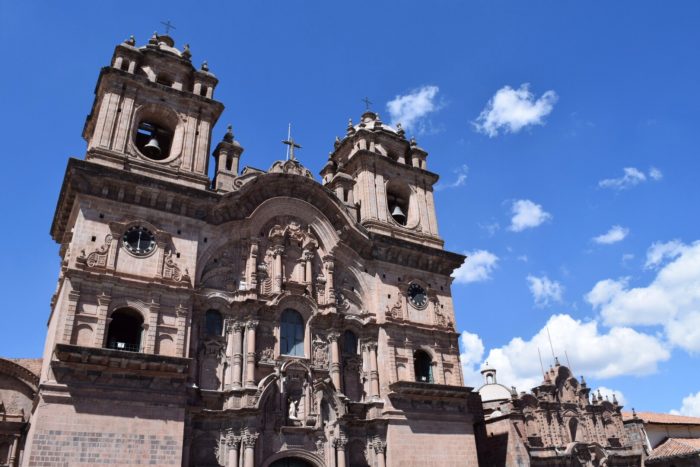 Check out the various cathedrals
The outstanding number of Catholic churches within such a small area in Cusco goes to show just how excited the Spaniards were about their dominance of the Inca capital. Although these churches do not allow photography inside of their walls, they are still worth the visit. In many instances, these Catholic symbols were actually built on top of destroyed Inca temples and religious grounds. As Spaniards employed Incas to construct most of these churches, you can find interesting representatives of the indigenous culture within these architectural beasts. For example, a carved head of a jaguar is included on the door to the Cusco Cathedral.
https://www.instagram.com/p/BEe-WDJSjZY/?taken-by=thatbackpacker
Make the hike to San Blas
If you're looking for a picturesque view of the city, San Blas is exactly where you need to be. This neighborhood is located high up in the hills of Cusco, so this trip will involve quite a few stairs. Don't worry, it's good practice for the hike to Machu Picchu! Barrio San Blas is a funky area of the city, made up of small streets where only one car can pass at a time and sidewalks are very skinny. You can find all kinds of treats in this neighborhood, including vegan food.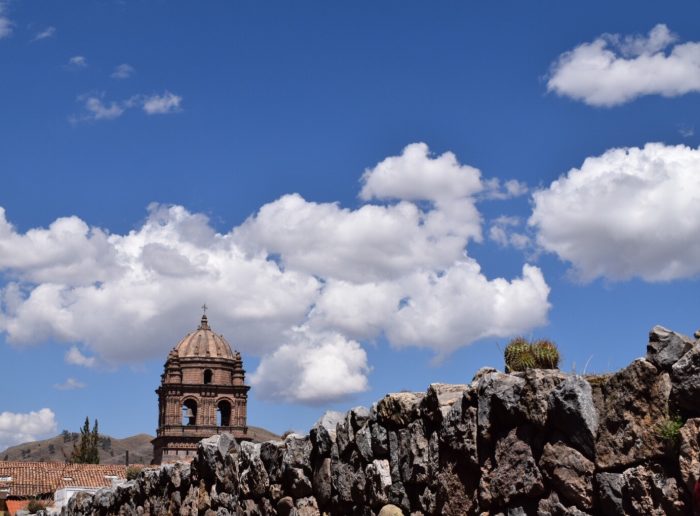 Get adventurous with your taste buds
Peruvians are known throughout South America for their outstanding cuisine. If you're not bold enough to try cuy chactao (guinea pig), give ceviche a taste. Ceviche is one of Peru's most famous dishes, involving a blend of fresh raw fish (in Cusco, mainly trout), lemon juice, and ají (a type of chili pepper). End your evening with a pisco sour, Peru's traditional cocktail.
What's your favorite thing to do in Cusco?