Edinburgh is a city of secrets – from its hidden wynds and closes to its restaurants and pubs tucked below street level, with decades of history and legend buried beneath its cobbled streets.
Most of Edinburgh's unsung gems are hidden in plain sight; its nooks and crannies conceal everything from tiny museums to 17th century gardens and world-class cocktail bars.
Many of these attractions are situated near some of the most touristed areas of the city, but they still manage to go unnoticed.
Here are some of the best hidden things to see and do in Edinburgh, Scotland!
Obscure vantage points
The views from the top of Calton Hill and Arthur's Seat are some of the best in the city, but there are a few alternate look-out points with equally great views.
The National Museum of Scotland boasts a quiet rooftop terrace on the 7th floor with beautiful views of the city's roofscapes: a striking array of domes, towers, and tenement buildings.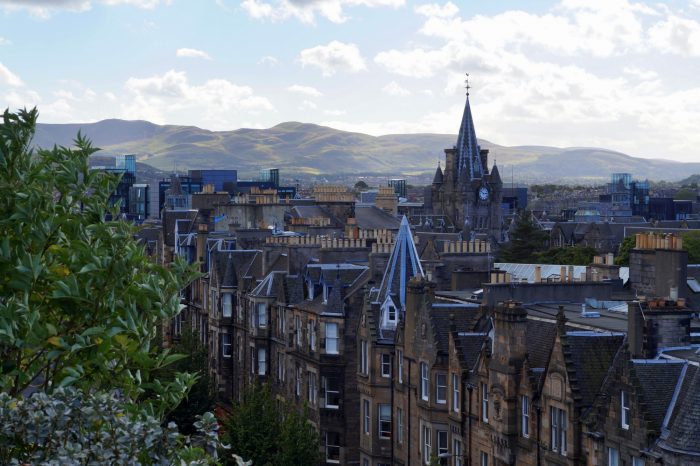 For a bird's eye view of The Royal Mile, book a rooftop tour of St. Giles Cathedral – a fantastic and secluded spot to overlook the bustling High Street.
You can get the same beautiful city and sea views near Edinburgh Castle without having to enter and pay the pricey entry fee. Beside the esplanade of the castle, a path descends through Princes Street Gardens, and the top of said path provides a clear panoramic vista of New Town and the Firth of Forth.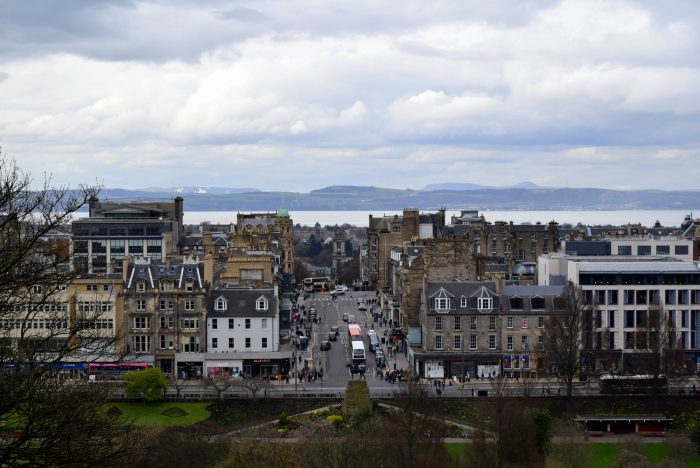 Tucked away pubs
Bramble's reputation is clearly known – it's renowned for some of the best cocktails in Edinburgh, but you could easily walk right past its un-marked exterior. Located at basement level below a tailor shop on Queen Street, its dimly-lit, intimate atmosphere is perfect for sampling their expertly crafted cocktails.
The Jolly Judge is hidden in one of the busiest areas in the city – just off The Royal Mile, within James Court. It's a cozy, traditional-style pub with beamed ceilings, a log fire place, and a wide selection of whiskies and ales.
Located along Advocate's Close is Devil's Advocate, a contemporary bar historically used as a Victorian pump house. They serve delicious Scottish-inspired cuisine, excellent cocktails, and an impressive selection of whiskies.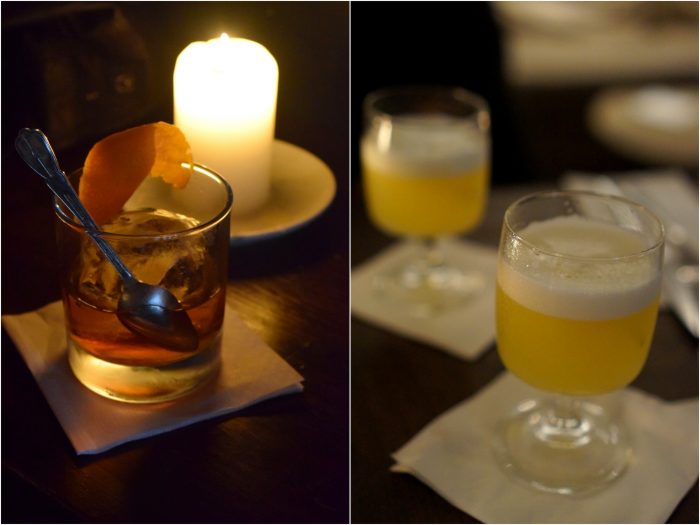 Secret gardens
Hidden in plain sight near the East end of The Royal Mile, Dunbar's Close Garden sits between the Canongate Kirkyard and a non-descript tenement building. Its roots date back to the 17th century, when a community of wealthy local citizens tended to gardens in the area. Manicured bushes and flowers abound, and stone benches offer a sheltered slice of serenity in a bustling area.
Lesser-known attractions & tours
The collections at Surgeons' Hall Museum are fascinating, and slightly more gruesome than the city's other museum exhibits. It houses one of the oldest collections of surgical pathology in the world, with an extensive array of tissue and bone specimens on display. You can also see the death mask of William Burke – one of the country's most infamous serial killers.
The Writers' Museum is tucked away in Lady Stairs Close, near Deacon Brodie's pub on The Royal Mile. The works of famous Scottish writers such as Robert Burns, Sir Walter Scott, and Robert Louis Stevenson are displayed in a historic building dating back to the 1600s.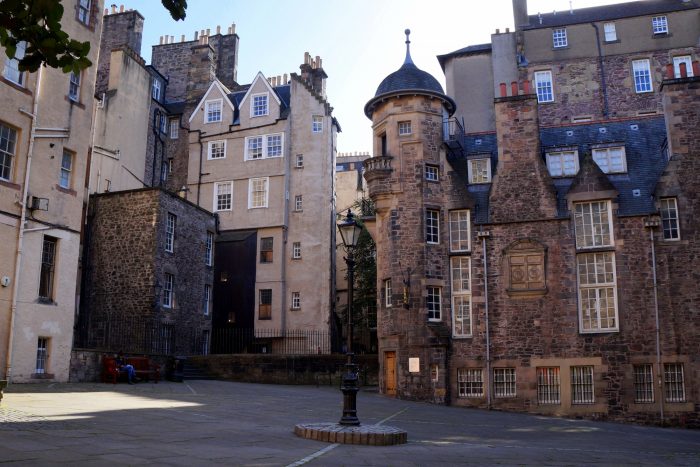 Edinburgh has been dubbed the first UNESCO city of literature, and The Literary Pub Tour is a fun way to delve into the city's literary history, its famous writers and poets, and their favourite drinking establishments. The tour is lead by two professional actors who create a humorous and entertaining act highlighting stories, facts, and legends from Edinburgh's extensive literary history.
If you thought haggis and shortbread were the epitome of Scottish cuisine, you might want to get to know traditional and contemporary Scottish food a little better on a food tour. Haggis is included of course, but there are also specialty Scottish cheeses, locally sourced fish, and a traditional whisky-infused dessert, to name a few.
Hidden Markets
Tron Kirk is an imposing 17th century church on The Royal Mile, and it also happens to house an intimate boutique market. The Royal Mile Market may be on the small side, but it still manages to display everything from clothing to local artwork, natural skincare products and a cafe.
Waverley Market is collection of small, local businesses selling ethically-sourced gifts, handmade jewellery, crafts, and food (don't miss the specialty burgers from Edin-Burgers). It's open every Friday at Platform 2 of Waverley Train Station.
The Farmers Market sits off Lothian Road in a scenic spot directly below Edinburgh Castle. There are dozens of producers selling specialty items such as organic eggs and meat, seasonal produce, local honey, artisan baked goods, and ready-made lunch options from some of the city's best cafes and street food purveyors.
What are some of your suggestions for top things to do, see and eat in Edinburgh?
What are your favourite hidden gems in Edinburgh?