Oh, hello there! Yes, it's me, the girl who hasn't posted in like a month. Exactly a month actually…I've been keeping track.
So why the long silence?
Well, if you're a regular reader you probably remember that I'm in the process of finishing up my Bachelors of Education (yes, zee girl went back to school last fall) and last month was probably the busiest I had yet experienced.
I just finished up a 4 week practicum teaching Grade 6 and 7 to a wonderful class in Kingston, but that also meant relearning math that I haven't used in a decade, planning lessons, and catching up on sleep whenever I had a free moment. So zee blog sat quietly and waited… I'm not quite done school yet (only 6 more weeks left, guys!), but at least now it's a lighter workload.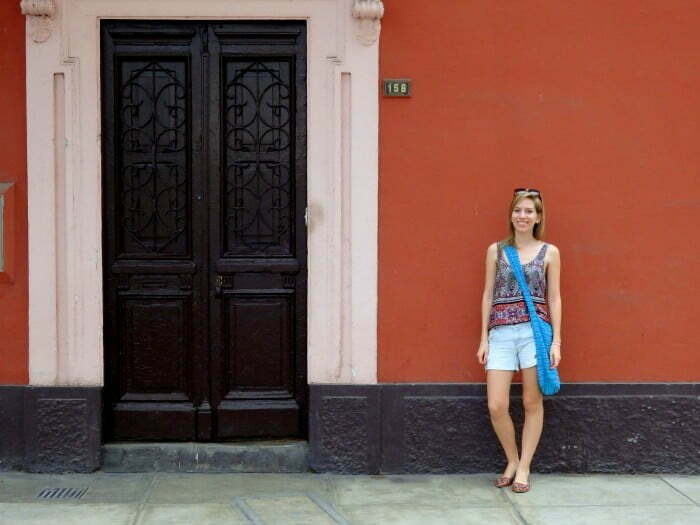 So where next?
I'm actually in South America at the moment! I'm in the process of completing my third and final teaching practicum and Peru seemed as good a place as any. I have family here, the weather is great this time of year, and have I mentioned that Lima is the destination for foodies?! Yep, I've been here 5 days and I've been eating like a queen. My days are spent teaching English at a private school in the city, and then in the afternoons I hang out with family and go out for a bit of exploring. Not a bad setup!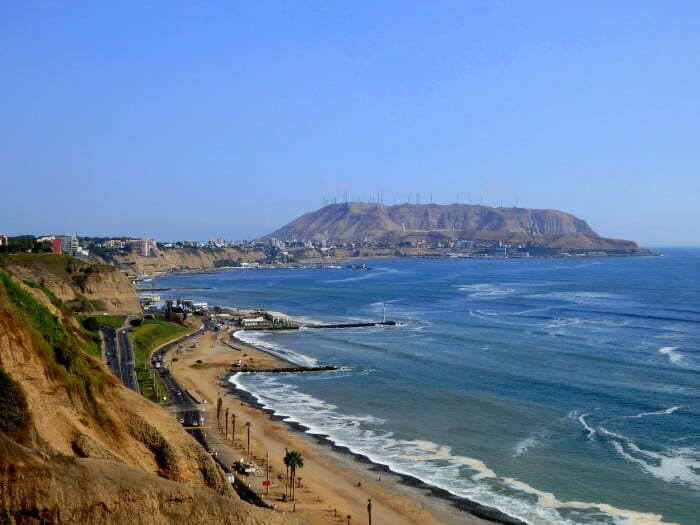 First impressions from Lima
Even though I've been to Lima many times, my last visit was 6 years ago so in a way it feels like I'm experiencing it afresh. These are a few of my 'new' first impressions:
– Food, food, food. This is a city where you come to eat and eat well! It doesn't matter if I'm eating at my family's house or going out to a restaurant, every meal so far has been delicious.
– On that note, cow hearts are quite tasty when seasoned right and no, I wasn't tricked into eating these. Anticuchos are a local delicacy here and the meat is so juicy and flavourful that you'd never know you were eating hearts unless someone told you.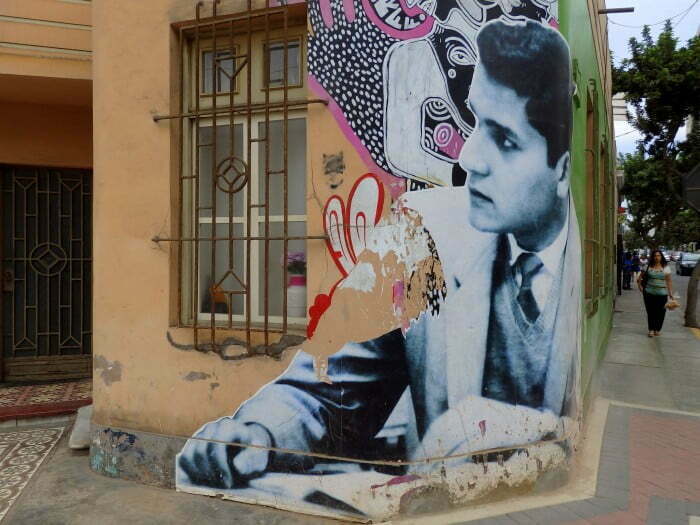 – There's a lot of cool street art everywhere you look, and I don't mean graffiti. There are entire buildings covered in really cool murals – this is just a small one I spotted in Miraflores.
– Lima is very green. The streets are lined with beautiful trees, there are parks everywhere, and the city has really made an effort to create spaces where people can hang out and enjoy the outdoors.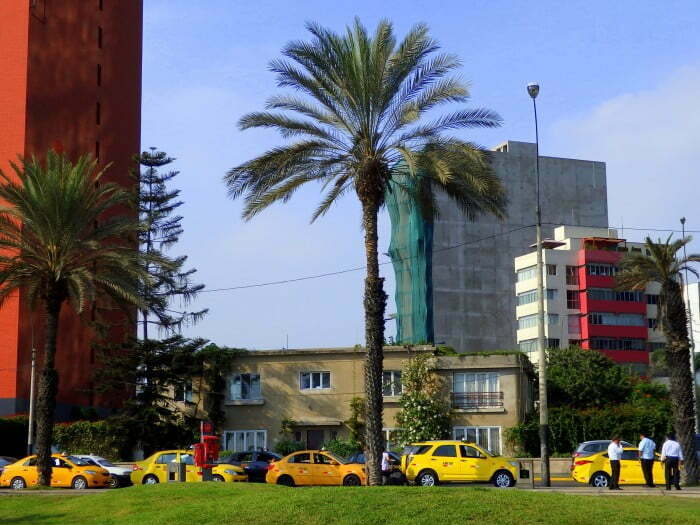 – It doesn't feel as dangerous as people say. Lima gets a bit of a bad reputation when it comes to crime, but I really don't think it's as bad as they say. Yes, you do need to be mindful of the neighbourhoods you wander into, you probably don't want to be flashing the latest gadgets when you go out for a walk, and you should always be aware of your surroundings, but let's be honest, that applies to a lot of places around the world.
– Business is booming. There are new shopping centres, new restaurants, new boutiques and they are all busy. It's amazing going out on a Tuesday night and seeing restaurants jam-packed with people.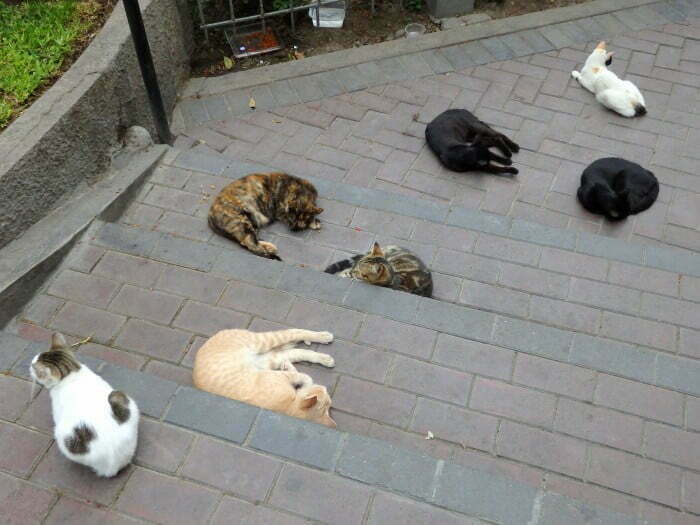 – Limeños are cat lovers. I haven't seen this many cats in a city since Istanbul, and they are just as loved and well looked after here. I have watched people pull out cat food from their bags to feed the strays, and I've seen little cups of water in the park left behind for the cats to drink out of. These strays also get plenty of attention from locals and tourists who stoop down to pet them.
Snapchat silliness from the Land of the Incas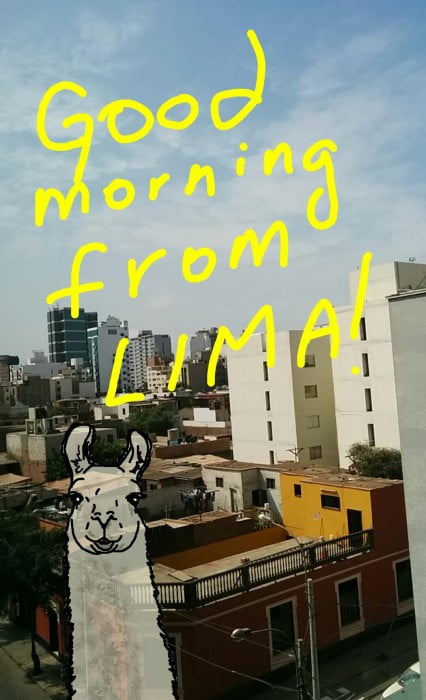 Llama or alpaca? I can never tell, but I can promise you some fun snaps from Peru.
Sam and I always like to film videos for our YouTube channel when we travel, but it can take us a few weeks to edit and release them. If you want to see what we're up to in real time, then you can find us on Snapchat as thatbackpacker. We'll be showing you a lot of food, giving you a glimpse of Lima, and taking you on a few little weekend trips.
And that's it for now! Just a little check in to say I'm alive and well, and I'll have more stories from Peru to share soon. 🙂
Hasta luego!