Today's post is a little less travel themed and a bit more focused on life lessons. Seeing as I turned 27 this week (happy birthday to me!) I thought I'd share a few of the life lessons I've learned and I'm trying to live by. None of these lessons are mind blowing, and I'm sure you've grown up hearing many of them, but let this be a friendly reminder to go out there and live well.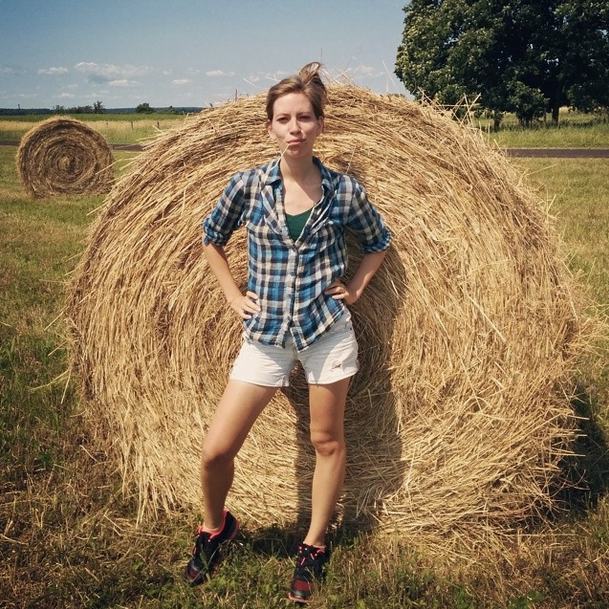 Be happy where you are.
My early twenties were filled with the need to escape and be in far off places – I was probably just trying to run away from myself and my lack of direction, but these past few years have taught me to try to find happiness wherever I am. Life will always have its little challenges whether you're somewhere in the Toronto suburbs, in a rowdy Korean classroom, or on an idyllic Thai beach along the Andaman Sea. Don't run away from your problems. Face them, face yourself, and find happiness around you. Happiness is not a destination, it's a state of mind.
Focus on the positive.
Why waste all your energy being negative and worrying about every little thing that could go wrong? Look at things from a positive angle and you'll find that your problems often aren't as big as they seem. Focus on finding solutions as opposed to dwelling on the problem.
Stop worrying about the future.
The future. We spend so much time worrying about it. Why? I want to be a person who lives in the present and takes the future in stride. Deal with things as they come. This doesn't mean I don't plan for the future – I do think ahead and make decisions that will be beneficial down the line, but I don't spend my days worrying about what I'm going to be doing 5 years from now.
Make a change if you need to.
Sometimes in life you have to make changes. If you've been banging your head against the door trying to make a specific project work and things just aren't moving forward, well then maybe it's time to try something new. It's not giving up, it's moving forward.
People's opinions are just opinions.
It seems everyone out there has an opinion on how others should live their lives. If you listen to too many of them it'll muddle your thoughts. There are only a handful of people whose opinions I value and those are the ones of my immediate family and life-long friends who sometimes know me better than I know myself. I think you should listen to the wisdom of those closest to you (those who have your best interest at heart), but ultimately, you're the one responsible for your choices.
Stop comparing yourself to others.
"Her skin complexion is clearer than mine. He has more Instagram followers than I do. Their vacation to Fiji looked so much better than my summer trip to North Carolina…blah blah blah. Comparison is the thief of joy. Theodore Roosevelt spoke those words and they are as true as can be. No good comes from comparing yourself to others, so just stop doing it. It'll take some practice, but it'll completely change the way you feel about yourself.
Don't get involved in the drama.
There are people out there whose lives revolve around stirring the pot. Gossiping, stabbing remarks, sharing others' secrets. Just step away from it. Who cares what so-and-so is up to. And do you really want to be hearing about it from a third person? Gossiping always comes back to bite you in the ass, so you're better off spending your time on something a little more productive.
Invest time in your relationships.
Being away from home for long periods of time has taught me to value the relationships I once took for granted. Whenever I'm away, I make it a priority to skype with my family on weekends, phone my grandma, and send postcards and emails to friends. I want those in my life to know that just because I'm miles away from home, doesn't mean I've forgotten about them or don't care.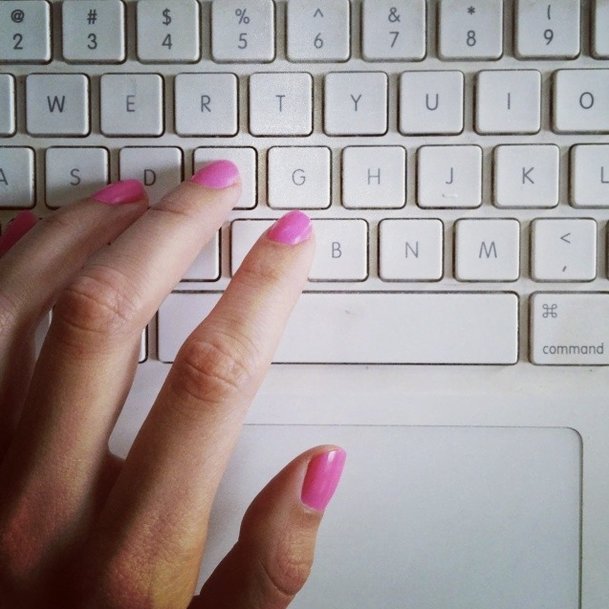 Choose what you want to invest your time in.
These past few months I've been thinking a lot about what projects I want to see grow. I sometimes take on too many projects at a time, but I find when I do this I can't really do my best in any specific area because my time and my attention are being pulled in too many different directions. There are certain artistic endeavours that I want to see grow, and this means there are certain things I need to cut out. It's all about prioritizing.
Learn to say no.
This applies to me and work. I sometimes feel overwhelmed by the requests I get from people. The people-pleaser in me wants to help everyone out, but I've had to learn to say 'no' and be firm with that no. It's not about being snobby; it's about the fact that there is only 1 of me and I only have 24 hours in the day – 8 of which I want to spend sleeping!
Don't let work become all-consuming.
Having grown up in South America I know that in some of parts of the world people know how to live a life that's not consumed by their work. They meet up with friends for coffee (midweek!), they drop by for visits unannounced, they leave work for their mid-afternoon siestas, and then gather to dine as a family. Work is just what they do, but it's not who they are; I think that's one thing we've forgotten in North America.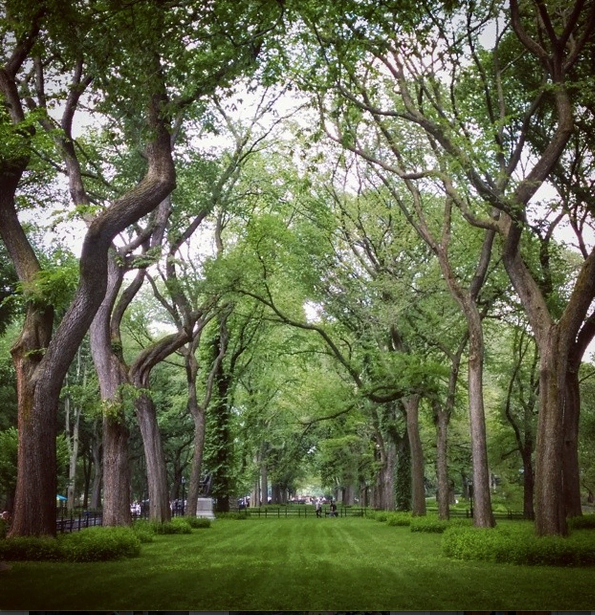 Go for a walk and clear your head.
Walking helps clear my mind. While I was in university I discovered that if I was stumped on an essay, I just needed to walk and the ideas would come to me. I would start to form a thesis and develop subsequent paragraphs in my head as I walked through the park. There's something about getting fresh air and being surrounded my nature that allows the ideas in your subconscious to rise up. You should try it.
Spend more time outdoors.
Watch the sunset. Hike a mountain. Dip your feet in the sea. One of the greatest little pleasures is communing with nature.
Challenge yourself.
I often like to stay in my comfort zone and there are times when I find myself shrinking away from trying new things. Whenever this happens, I like to remind myself of a famous quote by Eleanor Roosevelt which reads, "Do one thing every day that scares you." This doesn't mean I go chasing thrills every day, but I do try to get out of my comfort zone when the opportunity presents itself.
Encourage others.
If you see someone doing something well, praise them for it. One thing I noticed during my year teaching in South Korea was that certain students did not receive enough encouragement at home. They doubted their own potential and many of their artistic endeavours often went unnoticed. Encourage those around you, because that might be the little push they need to pursue their own dreams.
Eat well!
There is so much good food to be savoured – spicy curries, pho, fresh rice rolls, mango sticky rice, coconut shakes – don't waste it by being a picky eater! Experiment with new flavours.
And that's my little pep talk to you, so now go out there, live well, and be happy.
What life lessons are you trying to apply to your life?
I'd love to hear your thoughts.